When Then: Schedule Tasks To Be Performed One After The Other
When Then is a portable application which monitors user-specified programs and processes to perform an action when they reach a certain state. It is a great tool for automating tasks so that a specific process can be immediately initiated, stopped, etc in response to actions performed by other processes and applications. For example, you can set to play a playlist on VLC Player when uTorrent closes. Or you can set it to start another process if the first one (that is being monitored) closes. Or let's say, you can schedule a backup operation to start after a certain application or process ends.
To get started, click When this event occurs option to set the initiation parameters of an application, process or time frame.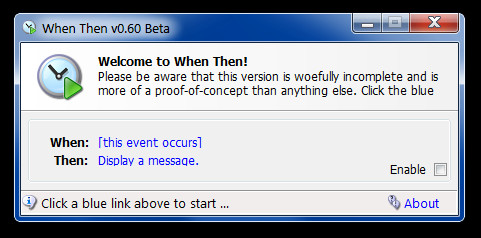 This will open a new window where you can select a running task or process as the starting point.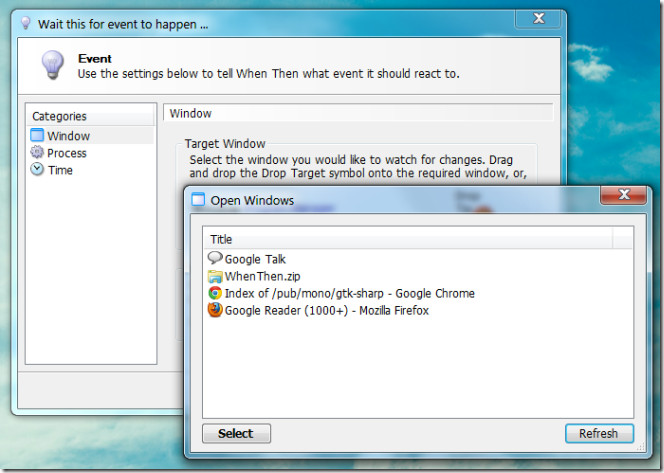 Once an application or process is selected, choose a task to monitor so that the reactionary function can be started when the specified application or process is closed, minimized, maximized, hidden, or when its title, position, or size is changed.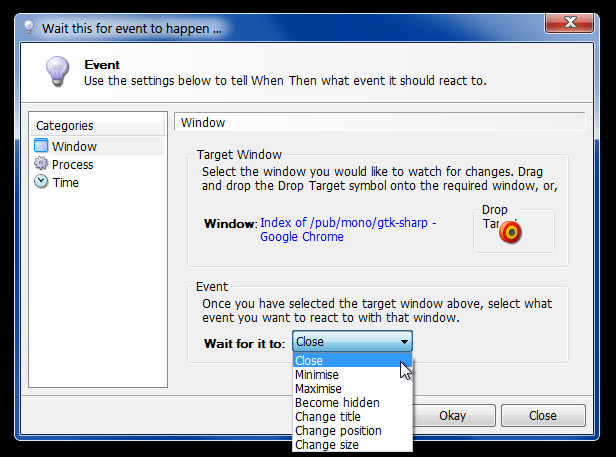 You can also specify a time, date and month as the monitoring parameter. The time settings can either be selected according to target date and time or elapsed time.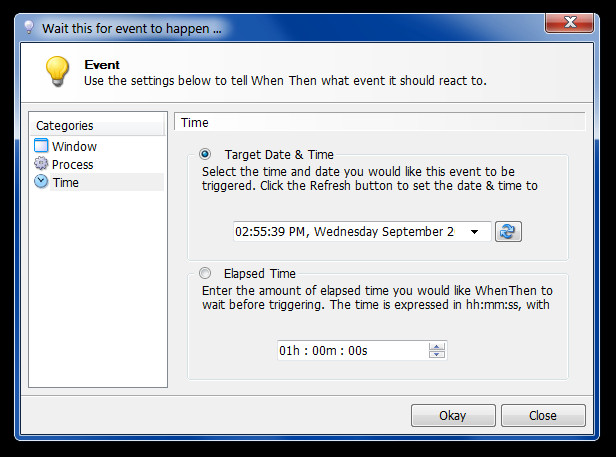 Head over to the main interface and select Then option from the main interface. This will open another window where you can specify a reactionary task to the one selected in the "When" window. This may include the display of a message (quickies tab), execution of an external file (such as an application) or initiation of a  session option such as Log Off, Restart, Power Off, Shutdown, Suspend or Hibernate.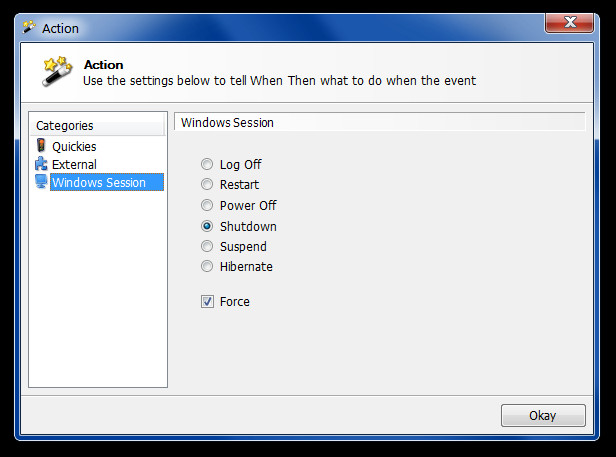 Now go back to the main interface and check Enable checkbox for the scheduled tasks to be performed. For example:
When selected Process ends (e.g. Firefox.exe), display message (e.g. Browser closed).
When selected Application (e.g.Chrome) stops, start External file (e.g. uTorrent.exe).
When selected process, application, or timeframe is reached, Shutdown Windows.
Similarly, you can create multiple combination of tasks to perform according to your required criteria.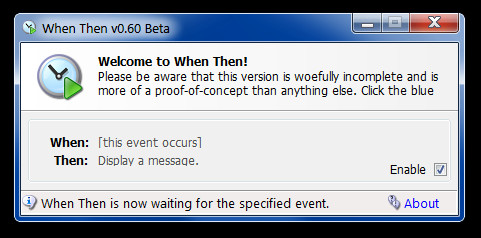 When Then works on Windows XP, Windows Vista and Windows 7.