Search Definitions, Videos, Pictures, And Sounds From Multiple Sources With Wikitup
Wikitup is a search engine which aims to bring ease in searching the widely-common content (videos, images, articles, etc) from your desktop. Every so often, we need to search for a particular video or image,  look up meaning of complex words/phrases, and translate a document into our native language. This application caters to most celebrated searching platforms to show results for specified search keywords under one window. It fetches content from multiple websites, for images it uses Google Images and Flickr, for videos it uses YouTube and Veoh, and results from Wikipedia and Wiktionary are shown against word/phrase or article search. Since it features Google Translate service, you can translate on the fly.
On the main interface, you will see four tabs – Words, Video, Pictures, and Sound. Under each tab, you can search for the corresponding content. All it requires is to enter the search keyword and hit enter to begin the search. The search results are shown from respective sources in the main window.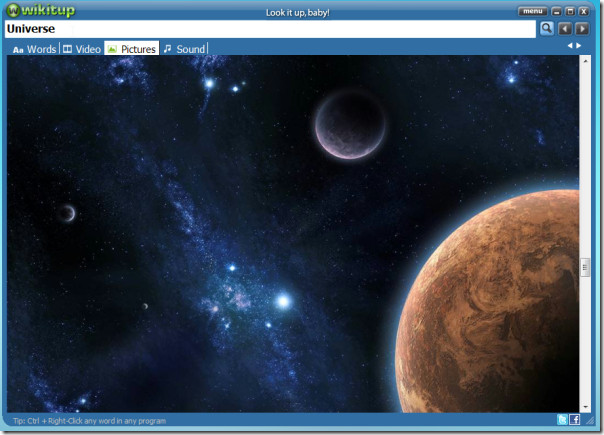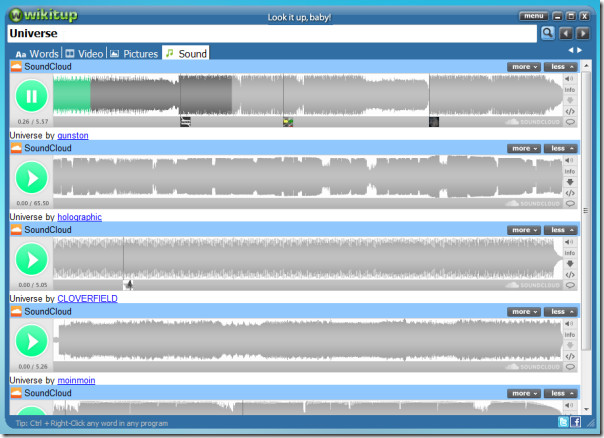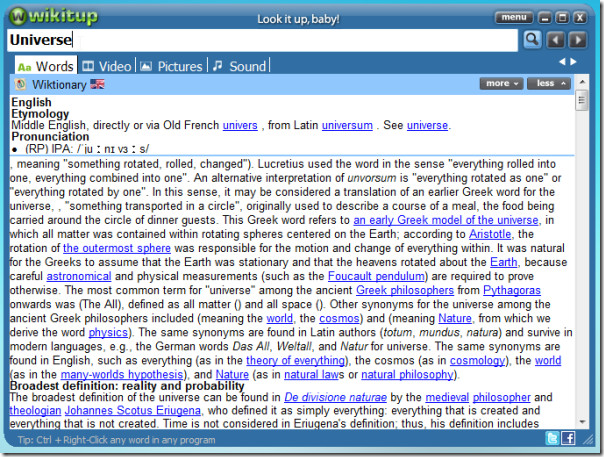 If at any point, you want to single out the search results by content type, i.e, Videos, Sound, Text, or Picture, you will need to click the tab in question and then look up for the content.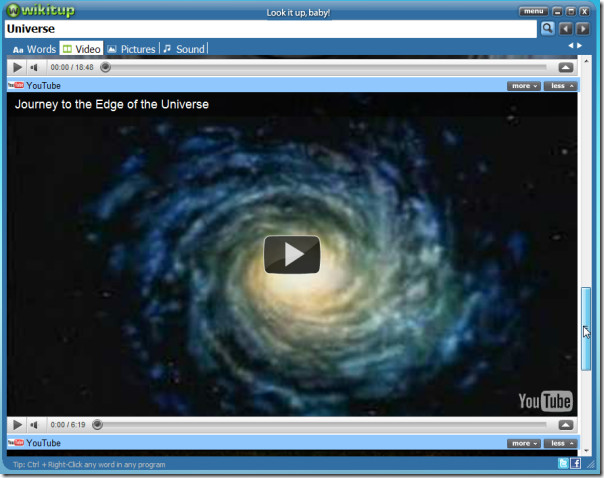 Ctrl + Right-click hotkey combination can be used to begin search. For instance, highlight a word in any text editor and use the hotkey combination, it will begin the search right away.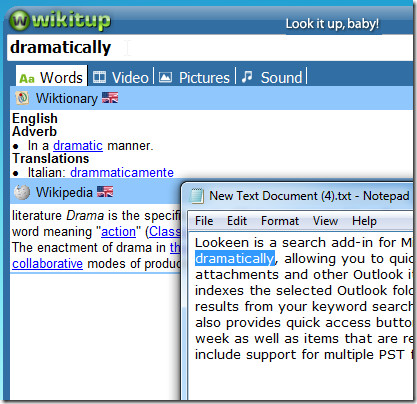 If you want to stick with only the most eminent search sources, head over to Data Sources tab, select your favorite sources and add them to active sources. From Languages tab, you can add support of different languages which are to be used for searching definitions, abbreviations, complex phrases, etc. Finally, Option tab refers to changing generic application-specific settings.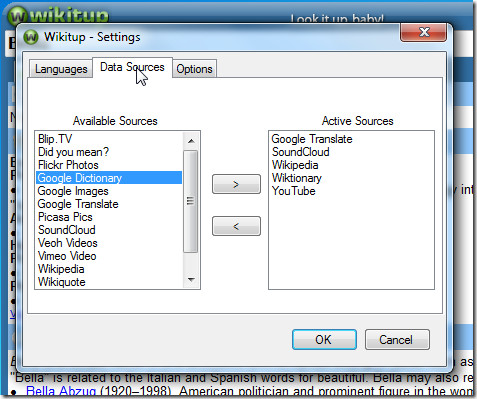 Overall, it has proved to be one time saving application. It runs on Windows XP. Windows Vista and Windows 7. Testing was done on Windows 7  x86 system.