Search/Find Files In Multiple Locations
Multi Path Files Finder is an app for network administrators who want to search for files in multiple UNC paths and local paths. If you are an average computer user and don't know what UNC stands, this is probably not for you.
But hey we need to teach you some stuff, right? UNC stands for Universal Naming Convention and is used to specify location over the local area network(LAN).
With Multi Path Files Finder you can search for any file on both your local drive and on a UNC path. It is perfectly fine to enter multiple UNC paths. Once the results are listed, you can perform operations right from within the app.
Since I don't have a network, the screenshot below is taken from developer's page which pretty much sums up the app.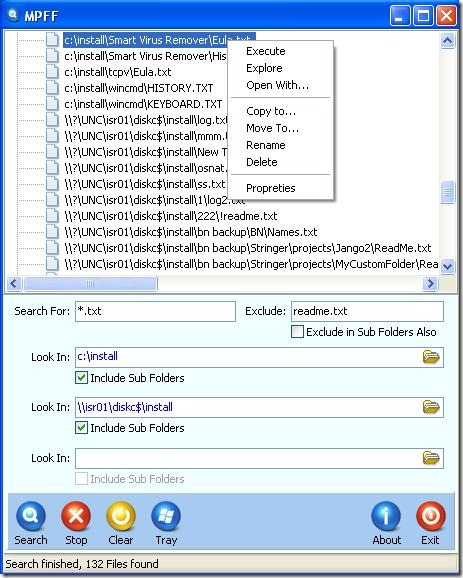 It is a portable application which has been tested to work on Windows XP(SP3 recommended), Windows Vista, and Windows 7. Windows Server 2003/2008 are supported as well.