Select Multiple Files And Folders Using Checkboxes In Windows 7/Vista
Do you use CTRL key to select multiple files and end up deselecting them all? In Windows, if you want to select multiple files, then you need to use CTRL key or SHIFT key, if you happen to let go of the button for a second, you may end up deselecting them all or even sometimes a wrong click may make copies of all the files. Windows 7 and Windows Vista have a nice  feature by which you can turn on checkboxes in Windows Explorer, so that you can simply select files by checking the box. You will need to enable this option from the folder settings.
Open Windows Explorer by clicking on Start button and select either Computer or My Documents.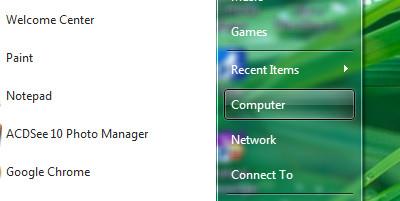 Click on the Organize button at the top left of the Windows Explorer options bar.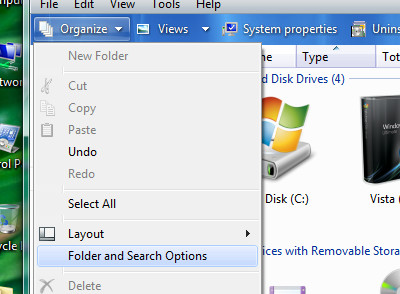 Select Folder and Search Options from the menu and then choose the View tab.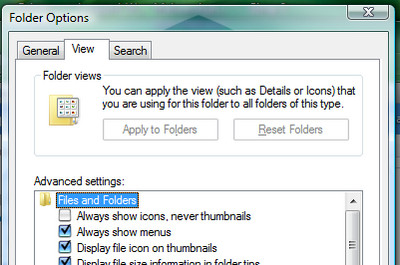 Scroll down to find the option "Use check boxes to select items", enable it and click OK.

When you go back to Windows Explorer and roll your mouse over some files, you'll see that some checkboxes are appearing and disappearing as your mouse rolls by, to select files just put a checkbox in the file you want to include, this way you will be able to select multiple files without using your keyboard.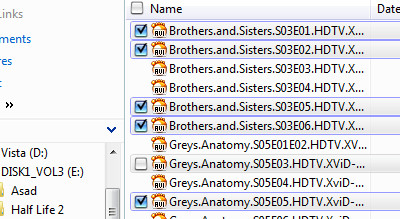 This is a hassle free way to select multiple files at once without using the keyboard.