SenderOK: Productivity Plugin For Outlook, GMail, Yahoo, Windows Live Mail
SenderOK is Windows only intelligent plug-in for Outlook 2007/2003 & Webmail(GMail, Yahoo Mail, and Windows Live Mail/Hotmail) that works on Internet Explorer, Mozilla Firefox, and Google Chrome. Outlook 2010 is not supported at the moment so we will only review the webmail feature in this post.
Update: SenderOK has been renamed to EmailTray, read our latest review here.
It has a build-in intelligent program that will detect all spam and your activity with each user. It can also recover important emails from Spam folder and out them back to the main Inbox folder. Yellow means the email is ranked as VIP and green means the email is Important. You can also mark the routine emails as grey, the colors can always be customized.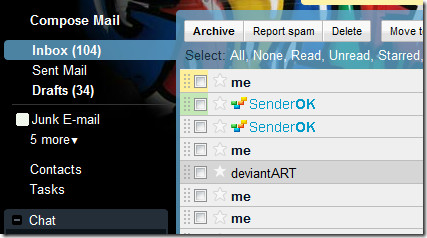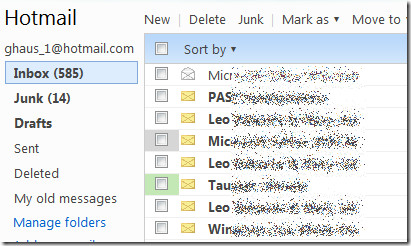 Instead of having to run separate notification tools for GMail, Hotmail, and Yahoo Mail, SenderOK will monitor all 3 and alert you of new important emails. Apart from it, you can also be notified of all important emails in your Outlook inbox.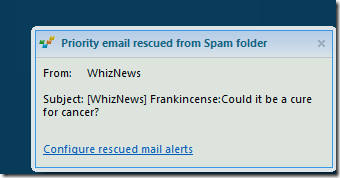 All mails are categorized into three groups, VIP, Important, and Routine. If you have subscribed to a newsletter and receive regular emails frequently, it will marked as Routine. If the conversation with a person(email recipient) is regular, it will be ranked as Important or VIP, depending on the sort of activity between the two.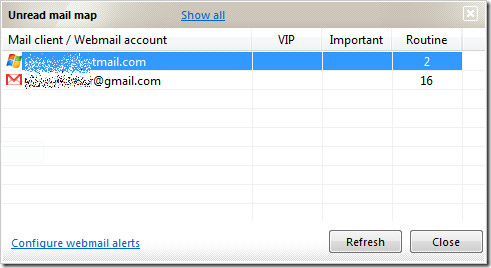 It is a perfect app for users who receive hundreds of emails daily since it will only alert of Important and VIP emails and exclude the Routine emails, thus, decreasing the distraction and increasing productivity at the workplace.
There is no limit on the number of email accounts you want SenderOK to monitor, you can manage the accounts from Webmail accounts tab in Settings. You can also choose the browsers for which the extensions should be installed, by default, all three browsers are checked.
Everything in SenderOK is customizable, including but not limited to notifications, tray icon, and webmail labels. SenderOK lets you create a business card which is visible to other SenderOK users.
All-in-all, it is a perfect plugin for users who use Outlook, Gmail, Yahoo Mail, or/and Windows Live Mail extensively at workplace. The best part is that is free and has no feature restrictions of any kind.
It works on Windows XP, Windows Vista and Windows 7.