SendGenie – Email Files To Your Contacts From Desktop via Drag & Drop
SendGenie is a desktop application for Windows and Mac users to quickly email images, videos, documents or any other kind of file(s) to anyone via drag & drop. With SendGenie, there is no complex procedure involved in uploading files and sending content. Just add an email address and drag –> drop the files in the SendGenie interface to instantly email them to selected recipient.
To get started, you will have to login with your SendGenie account. You can sign up from the main interface.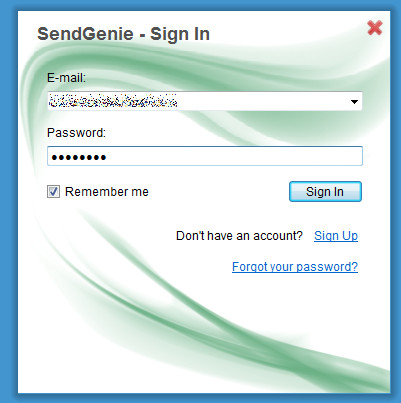 To add an account , click the Add Contact button (plus icon) and enter an email address followed by a display name that may allow you to conveniently identify the person that you will be sending files to. You can create a contact list and select multiple contacts to send them the file.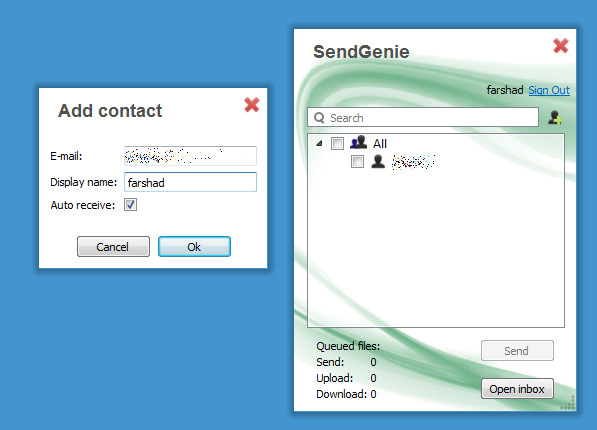 To send file(s) just drag and drop the file(s), select the name of the person(s) that you wish to email them to and click Send. If you want to send files to everyone in the list, select All. It also creates a folder on your hard drive, containing files that you have sent (known as Inbox). From the system tray, you can check for new files, hide contacts, see the drop zone and open your Inbox (folder) to see what files are stored in it.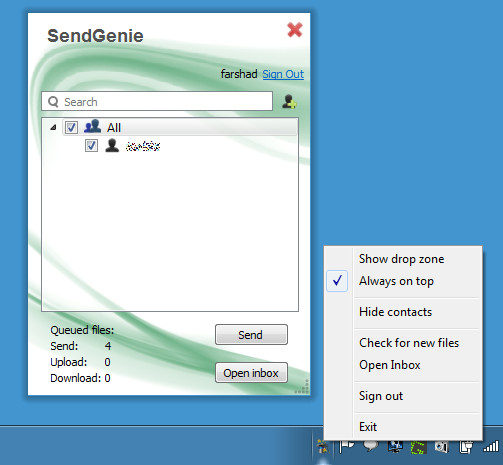 After you send files to a recipient, he /she receives an email from SendGenie to download all files either by registering with their service or from a given public link where all files can be downloaded.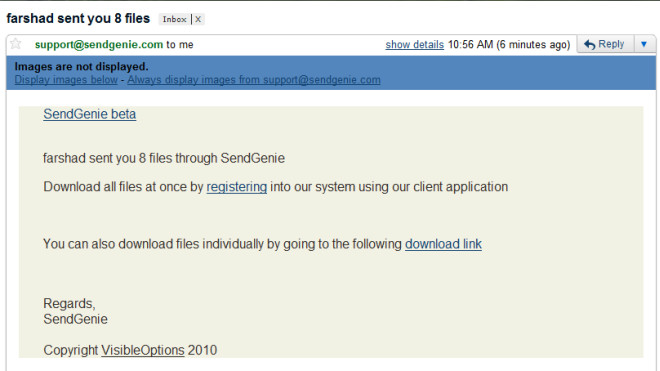 During testing we found SendGenie's file transfer speed to be quite fast as compared to normal email clients. However, it is worth mentioning here that unlike email services, we did not find any virus scanning procedure that this application supports. It works on Windows XP, Windows Vista, Windows 7 and Mac OS X.