Share, Sync And Securely Backup Files With Power Folder
PowerFolder is a cross-platform folder sharing program to backup, sync and share data to and from multiple computers. It is designed for both advanced and novice users, and provides HTTPS/SSL and AES encryption. While PowerFolder has many Dropbox like features, it is distinctly unique in its own way, as its interface provides easier sharing and synchronization options for multiple folders. This ensures that you are conveniently able to sync different directories with the PowerFolder cloud, as well as multiple computers. Using PowerFolder, you can automatically synchronize files between numerous computers with the utility of configuring custom file versioning settings.
To get started, signup and login with a PowerFolder account.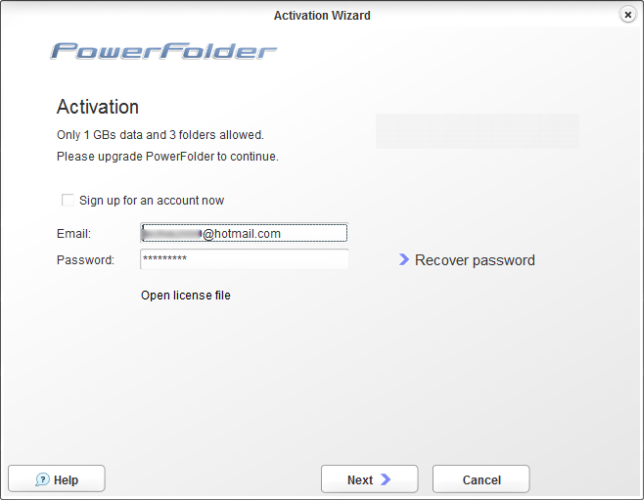 Once done, you can select folder to begin synchronizing them with PowerFolder cloud.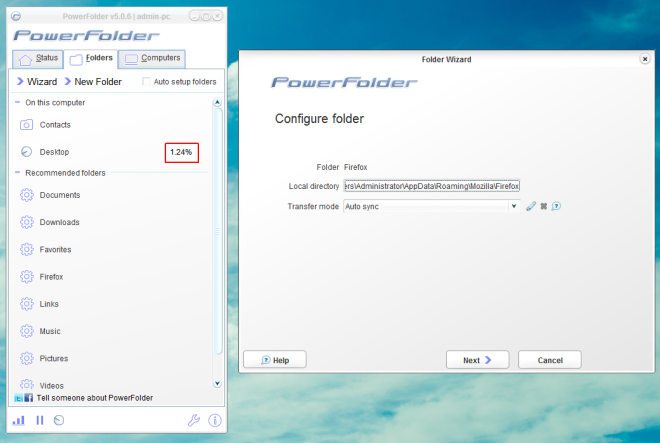 You can start an instant wizard for synchronizing, sending/sharing, backing up and download files by clicking Wizard option from main interface.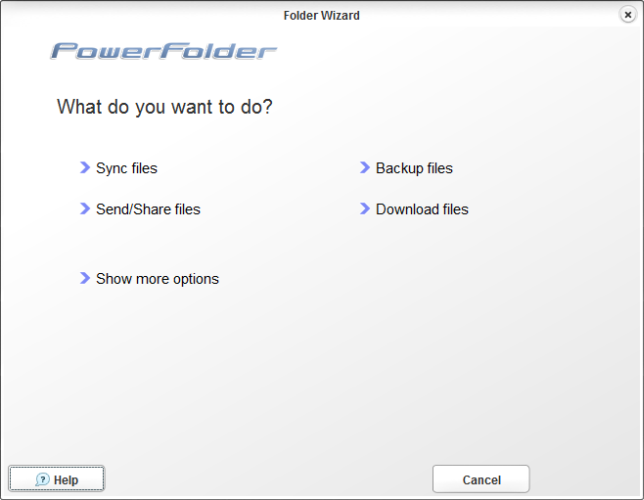 One of the best features of PowerFolder is the display of real time synchronization stats, connected computers, files and folders within a selected directory (which is to be synced). To view this information, you will require dragging (expanding) the PowerFolder interface to display additional options i.e. Files, Members and Settings tabs.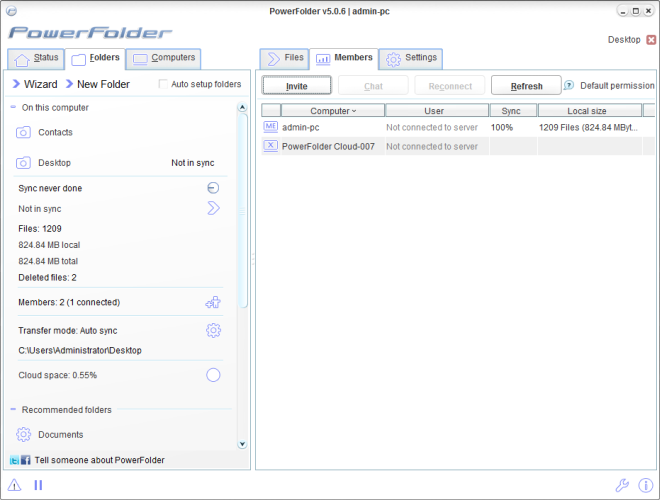 Like other cloud storage services, you can also access and mange your saved data by signing in to your account from the PowerFolder website.

PowerFolder has both a paid (starting price $30) and free version. The free version provides 1GB of storage and direct sync space. Unlike the full version, it is limited to synchronization of 3 Folders. It is also worth mentioning that PowerFolder currently does not have a mobile version, which, for now, is a huge drawback, as other competing cloud storage service like Dropbox and Ubuntu One already have mobile applications. Power folder works on Windows XP, Windows Vista, Windows 7, Mac OS X and Linux.