SlimComputer Removes Toolbars And Unneeded Software From Your Computer
The installation of free software often comes with the forced inclusion of unnecessary toolbars, associated applications and the like. Many of these unwanted programs and toolbars can drain valuable system resources, hence slowing down your computer. SlimComputer is a utility which allows identifying and removing all of the unneeded programs, toolbars, startup entries and demo links that consume system resources.
The Main tab of SlimComputer checks and scans for unwanted applications, toolbars, startup items and shortcuts. These may include unneeded pre-installed software, common toolbars, programs that initiate with system startup in the back end and pre-installed shortcuts. Click Run Scan to start the scanning process.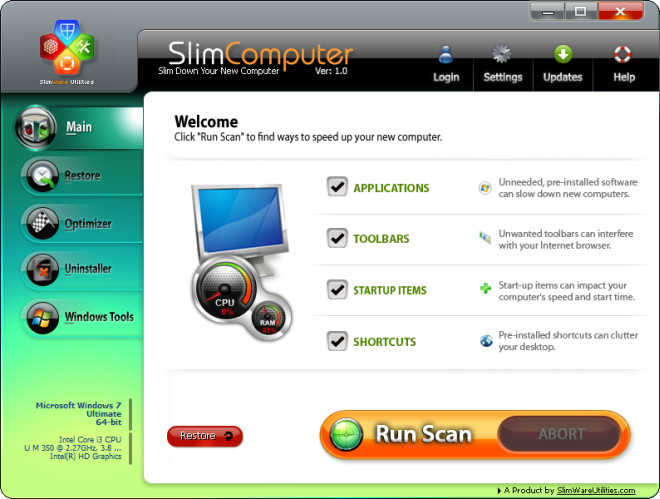 This will result in a quick system scan to locate the potentially unneeded programs.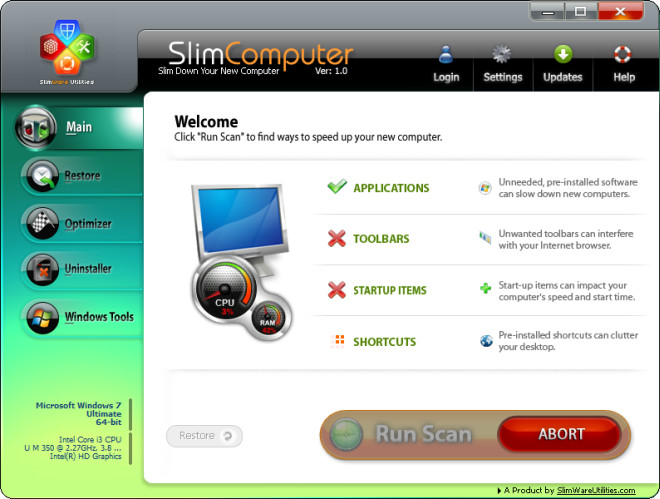 All applications that may be potentially unwanted will be displayed after the scan. You can select and delete the applications that you wish to remove by clicking Remove button.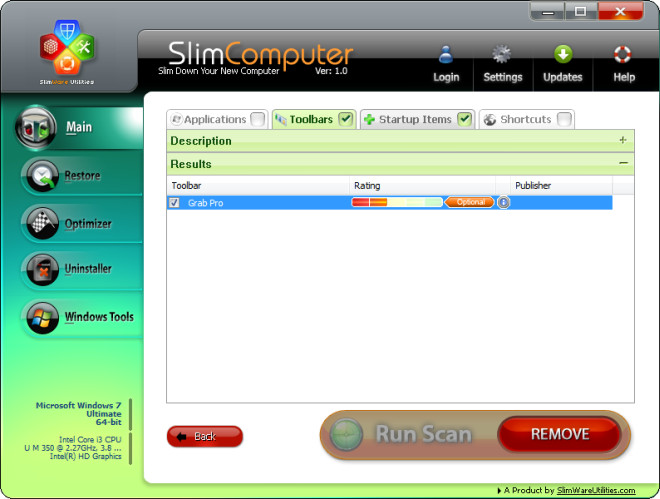 All removed applications can be restored (if required) from the Restore tab. This way you can re-install and application that might have accidentally been deleted.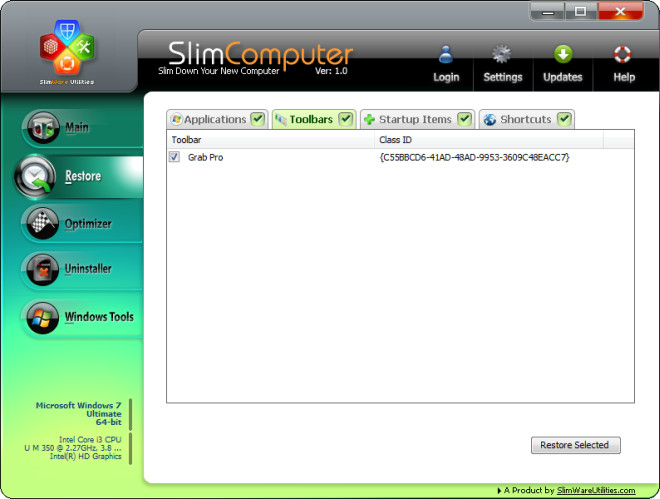 The Optimizer tab provides additional system optimization options which include managing startup programs and services. The Restore List option (in Optimizer tab) provides a list of disabled and removed applications from system startup, that can be reinstated to their former position. The CPU and RAM meters provide an overview of the amount of system memory and CPU usage the installed programs are consuming.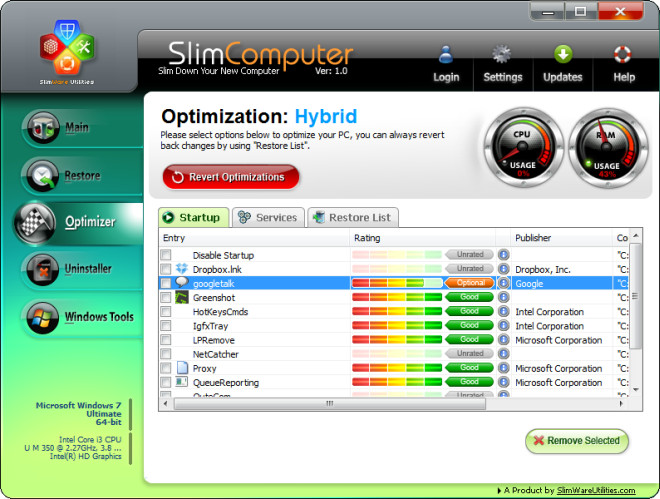 The Uninstaller tab provides a quick overview of the installed software that can be removed. You can choose to start SlimComputer at system startup and schedule scans, from the Settings menu from the main interface.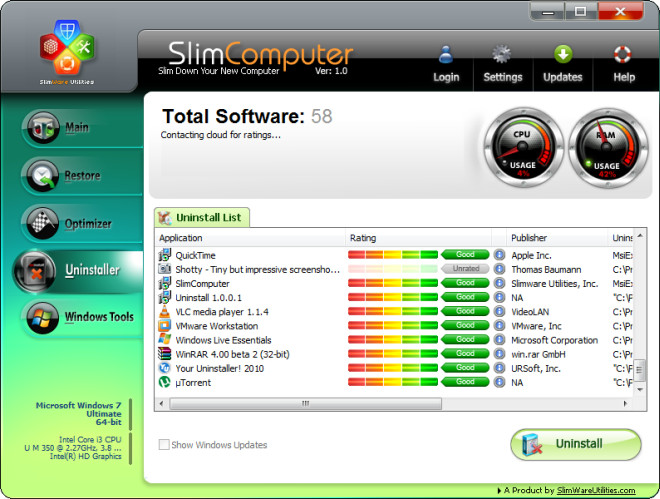 Control Panel and some of its important components can be accessed from Windows Tools.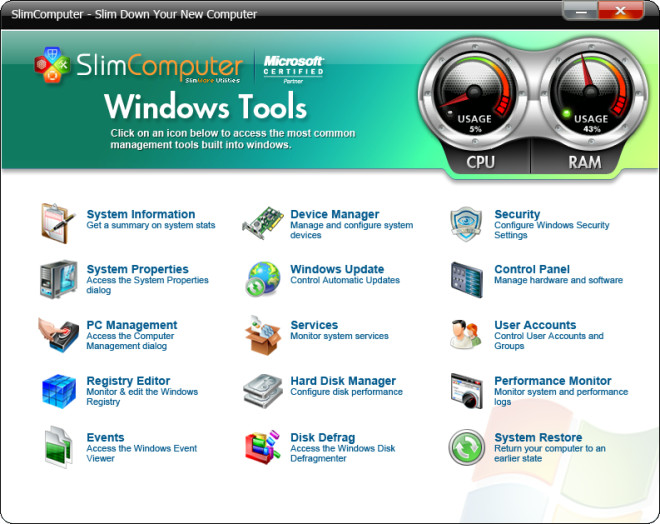 It works on Windows XP, Windows Vista and Windows 7.