Soundrivin Is A SoundCloud App For Windows 8 With Download Support
Nowadays, all one needs to do is open a music streaming service in a browser, and select a genre, artist or album to start listening to music of choice. Some of these online services provide you with song suggestions that match your taste, which lead to discovery of new music from both popular and budding artists. SoundCloud is one such online audio distribution platform that enables both amateurs and professional artists to collaborate, promote and distribute their work. Currently, you'll find plenty of third-party SoundCloud clients for almost all other major platforms, and it seems the Windows Store does not intend to stay behind long. Soundrivin for Windows 8 is a Windows Store app that provides direct access to SoundCloud database, with options to search, stream and download songs to the PC.
In order to get the app, open Windows Store from Start Screen, use the Win+Q hotkey combination to bring up the Search Charsms. Now, type in Soundrivin, and press enter. Select the app from the main page to access the main page of the app.
Click the Install button available at the left side to download and install the app.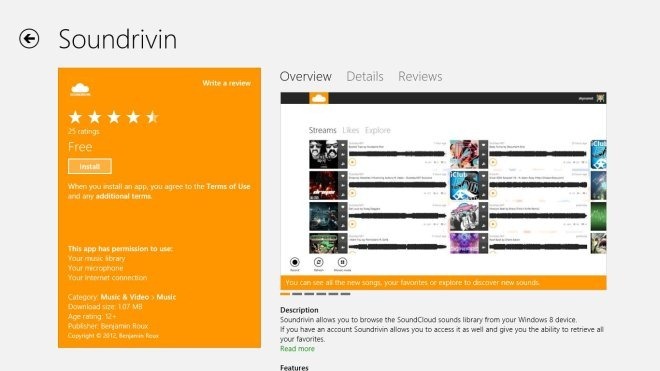 When you run the app for the first time, it asks you to either login to your SoundCloud account, or Explore the database as an anonymous user. The main page of the app displays songs with their artist names, with a play button to listen to the tracks. You can also like the song, view the profile of the artist, or go directly to the song page by clicking their respective buttons on the right side of the thumbnail.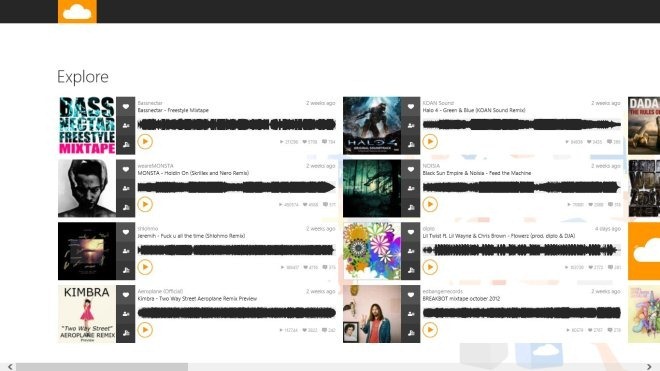 Right click inside the app to reveal settings for refreshing the song list and toggling the song view between List Mode and Mosaic Mode. If a song is playing, you also get basic playback and playlist navigation controls to play/pause and move through the playlist items, respectively.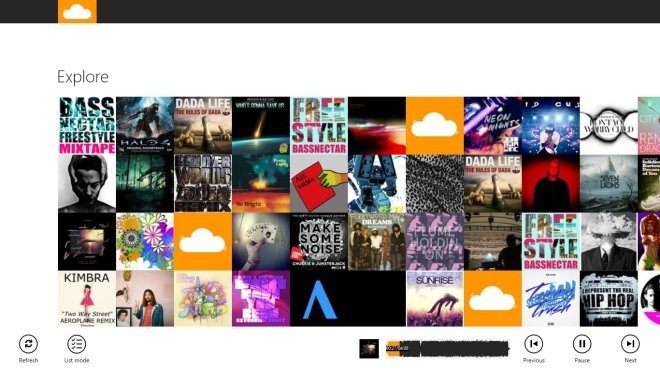 You can open setting via Win + I hotkey to view the download progress, change app settings, sign in to your account and change access permissions of the app.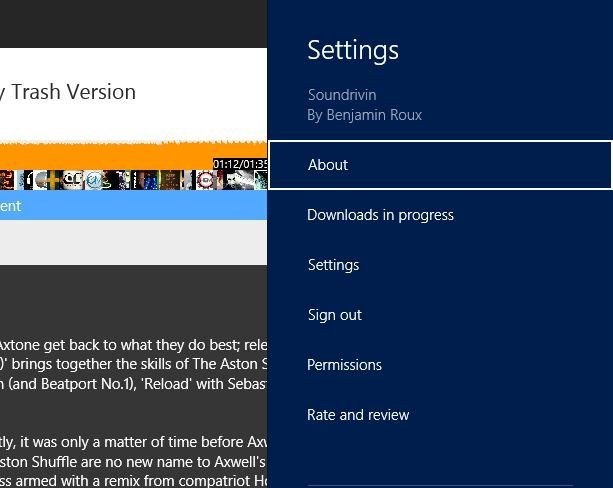 The main page of a song provides you with playback control and options to follow the artist, like the song, read the song description and view user comments. Right click anywhere on the page to reveal a Download button at the bottom for saving the song to your computer.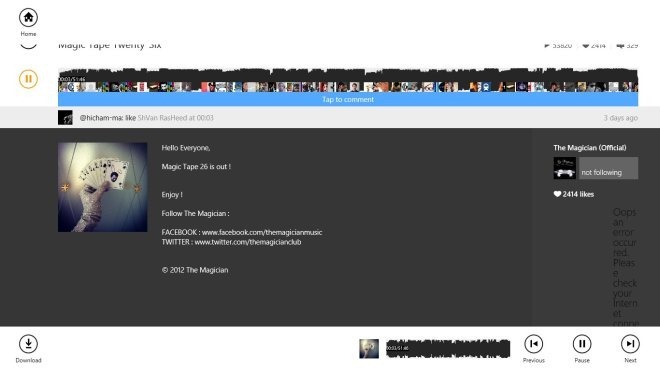 If you sign in to your SoundCloud account, you can upload songs, like songs by other artists and follow other people. You can access the your profile by clicking your account name, present in the top right corner of the window.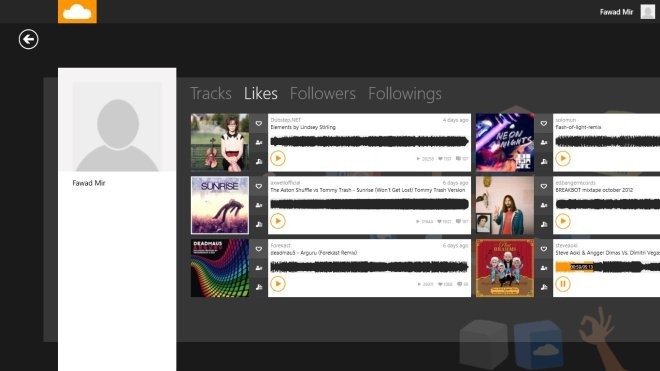 Soundrivin works on both 32-bit and 64-bit versions of Windows 8. We tested the app on Windows 8 64-bit.
Get Soundrivin from Windows Store