Discover Music People Are Listening To Nearby With Soundtracker For Windows 8
Listening to online radio is one of those activities that we enjoy the most during our work hours. For many of us, listening to music apparently keeps us coping all day with a hectic work routine. Spotify tends to cover all my music listening needs most of the time, but that doesn't stop me from trying out new similar apps for myself as well as our readers. The latest such app to come across my way is Soundtracker for Windows 8 and RT – an online radio service that makes listening to music more engaging, thanks to its Foursquare-esque location-based concept. The app lets you discover music that's being listened to and shared by folks in your vicinity. You can browse other Soundtracker users' profiles and befriends those who share the same music taste as yours.
Soundtracker works on the textbook principles of a radio app – you select a music station, hit play and sit back to enjoy your favorite tunes, but that's not really the main point of the app. What makes it different from other online radio services is its ability to let you see what your neighbors, friends and people from your area are listening to. The main UI of the app gives you access to Trending Stations as well as the favorite ones of any Nearby people who use the service.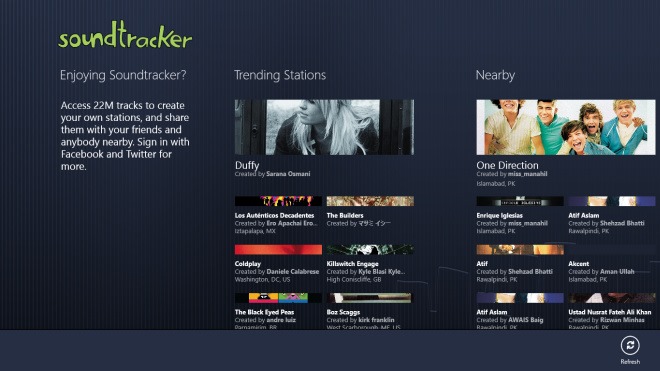 You can optionally create a Soundtracker account to churn your own music collection from the ground up. Either sign up with the service via Soundtracker credentials or use your Facebook or Twitter accounts to create a user profile. Creating an account allows you to search for radio stations that suit your taste, and add the ones you like to the app's home screen.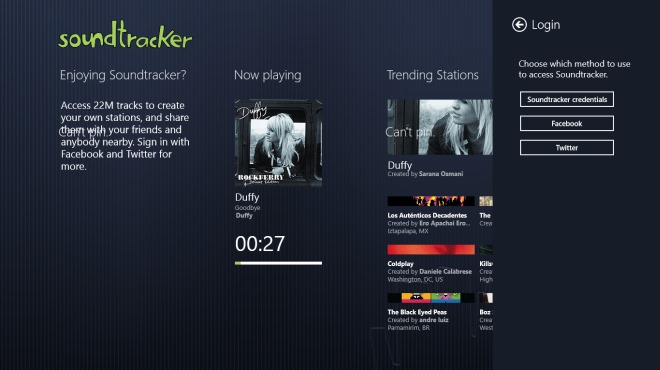 The Nearby feature detects your location using GPS or internet connection and displays the appropriate music stations popular among nearby folks. Simply click or tap a station to instantly start listening to it.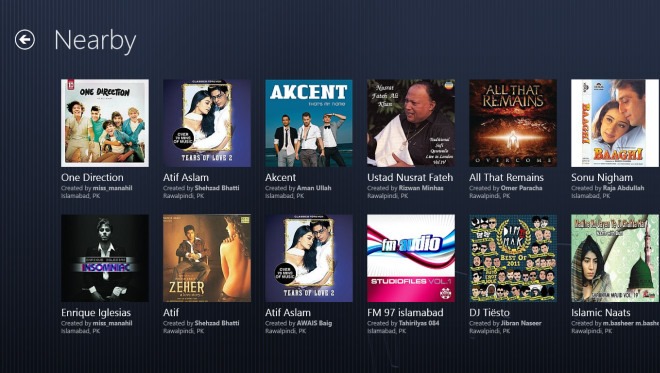 The Trending Stations section showcases what's currently popular among the whole Soundtracker community. It works the same way as the Nearby section, letting you start playback with a simple click or tap on a station's tile.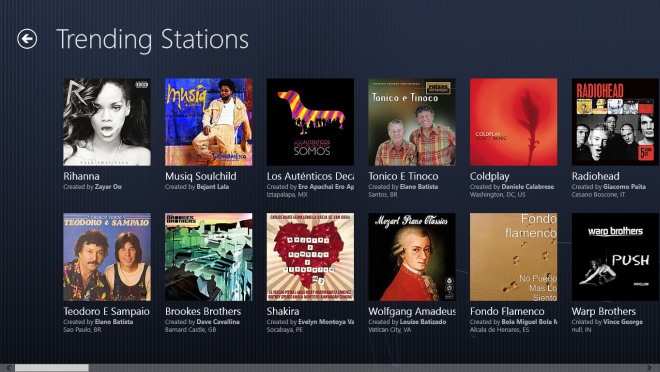 The playback window comprises of navigation controls for Pause and Skip, along with the album cover art and a profile picture of the user who's listening to the station or shared it with you. The playback screen also displays the title of the upcoming song.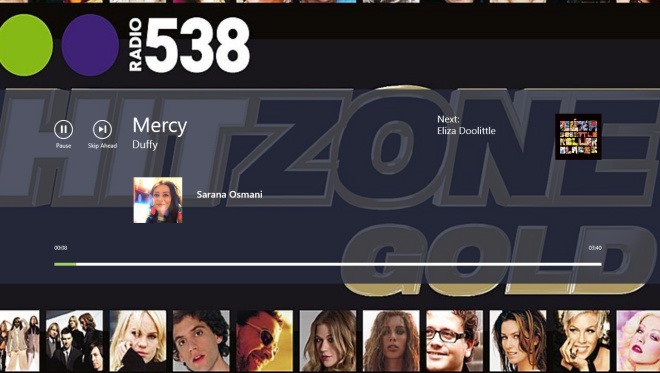 You can click or tap a user's photo to browse their profile in order to check out their stations list, followers and people they are following, in addition to their location that's displayed on the top just below their user name. You can also add them as a friend using the button on the app bar.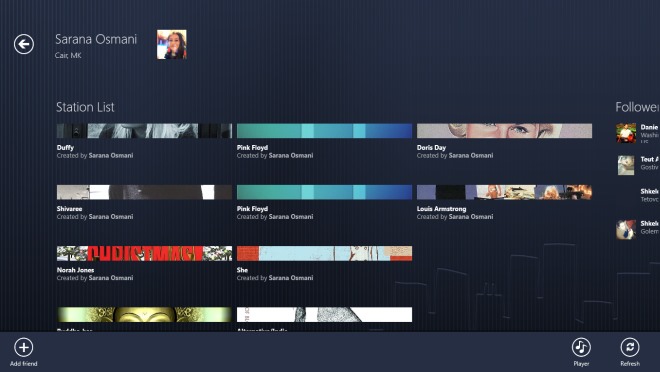 Lastly, you can use the Search Charm for finding and adding your desired music station with a click of a button. All the added stations automatically appear on the main screen.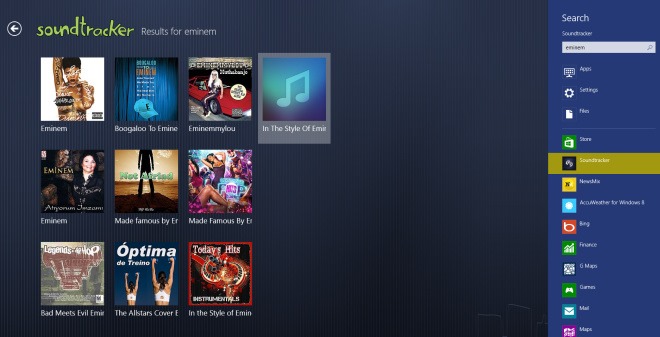 All in all, Soundtracker is an excellent music discovery app for Windows 8 and RT users. Testing of the app was carried out on Windows 8 Pro, 64-bit edition.