Stitch Multiple Photos To Make A Seamless Panorama With 'Image Composite Editor'
I recently came across a software called Microsoft Image Composite Editor while browsing the Microsoft Research download page. It is a free software that creates a panorama photo by stitching multiple images together and comes with 4 different camera motion modes.
It is a simple software where you can drag multiple images and it will create a seamless panorama after processing the images for a few seconds. You can then crop the image to the size of your choice and save it in 8 different image formats including HD Photo Image.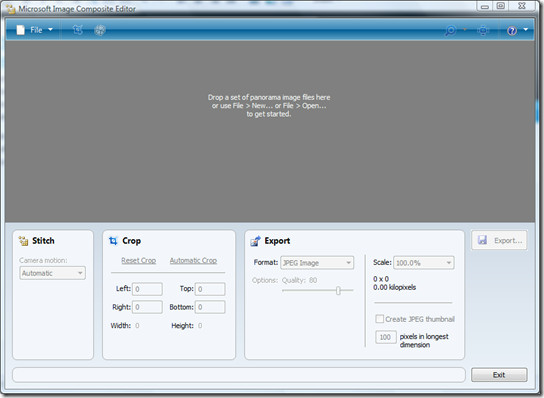 Since most of the free software available to create panorama images just simply put two or three photos together, I tried to test this software developed internally by Microsoft the hard way by taking two images at different angles and creating a panorama out of it.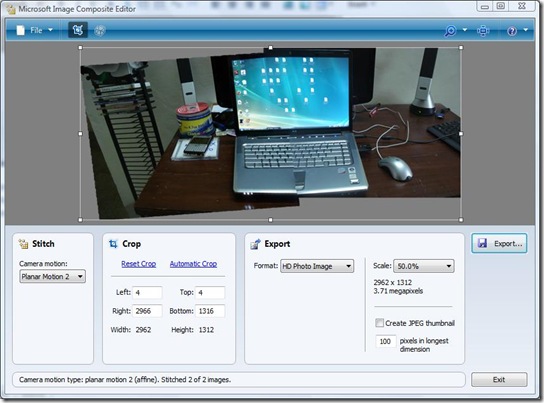 It changed the angle of the first image to match with the second image, see how it created the panorama image by detecting and straightening three different lines below.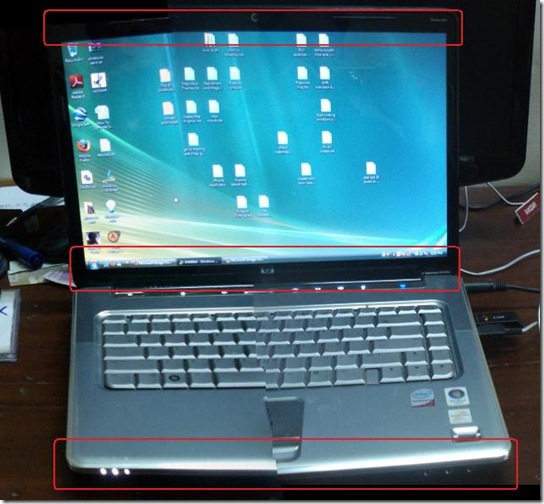 Ofcourse, if I don't take the photo at very sharp angles, the panorama will come out to be fine. I only took them at sharp angles for testing purpose only, and I am impressed by the result. Enjoy!
Note: The output image is not of good quality because I compressed it a lot, otherwise the size of the image is somewhere near 7MB.