Stitch Pictures To Create Panoramas Images With Hugin
Image stitching is the method for joining multiple images with overlapping fields to produce a segmented panorama image. Image stitching software help combine similar images to create a unified picture. Hugin is an open source image stitching application which helps assemble a mosaic of photographs into a complete panorama image. With this cross platform app, you can stitch overlapping picture with a bunch of other images to created a single image. This might be helpful in combining images which may be too large to be scanned as a single image and to bind together related images from your memorable photographs. Hugin has version available for both Windows and Mac.
To start stitching an image, load your desired images from the Assistant tab and select a camera lens type from Lens type drop down menu.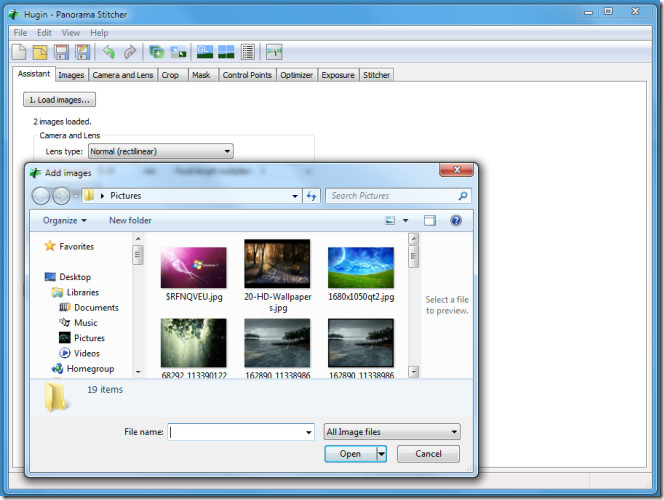 Once the pictures are added, you can refine them by using the available masking cropping, refining and resizing options from the Images, Crop, Mask, Exposure and Optimizer tabs. You can also use the Camera and Lens tab for optionally loading a lens or Exif information for the selected images.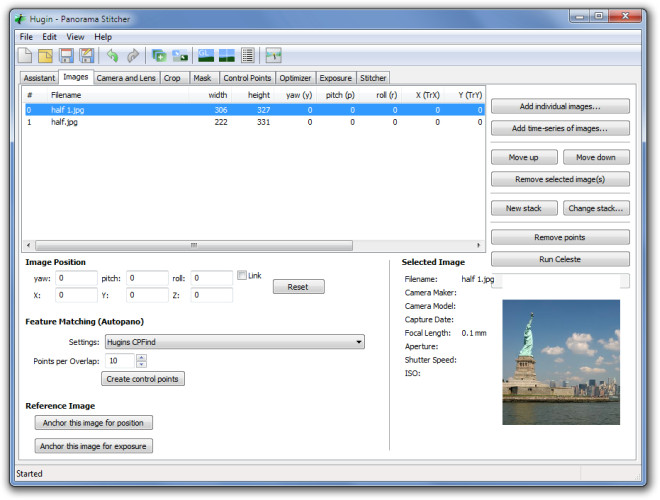 You can specify similar points of separate images from the Control Points tabs for stitching them together. To do so, select similar areas and click Add button.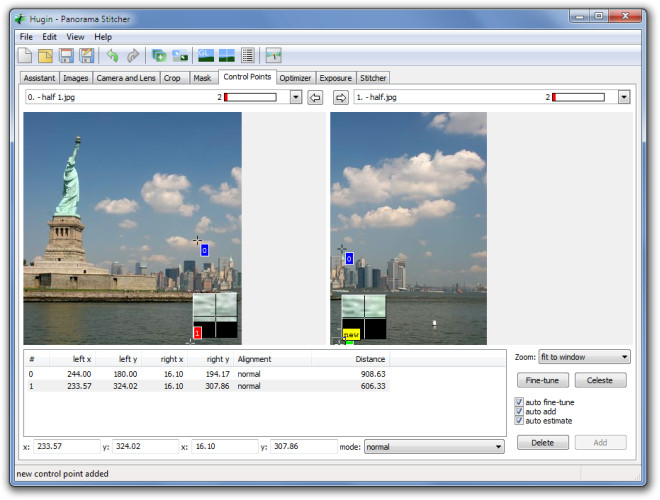 Finally, head over to the Sticher tab and select your desired stitching parameters. these include the area of the selected images, the format in which you wish to save the Panorama, exposure correction, layer blending options and image combination stacks. The Panorama can be saved in either TIFF, JPEG or PNG format. Once you have selected the stiching parameters, click Stitch Now.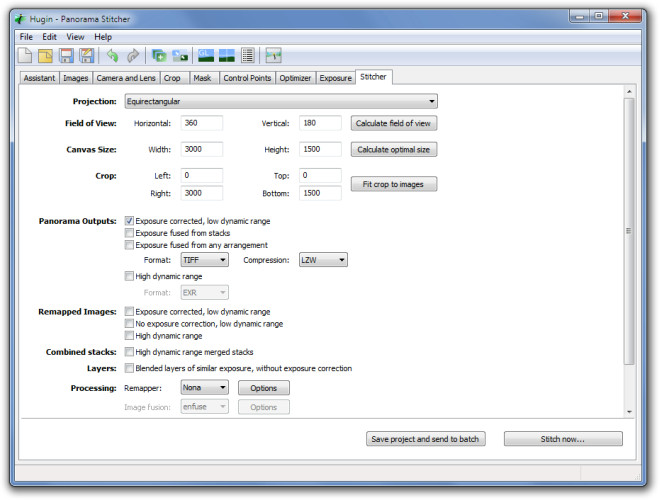 This will bind your selected images together to create a unified Panorama image on your selected output path.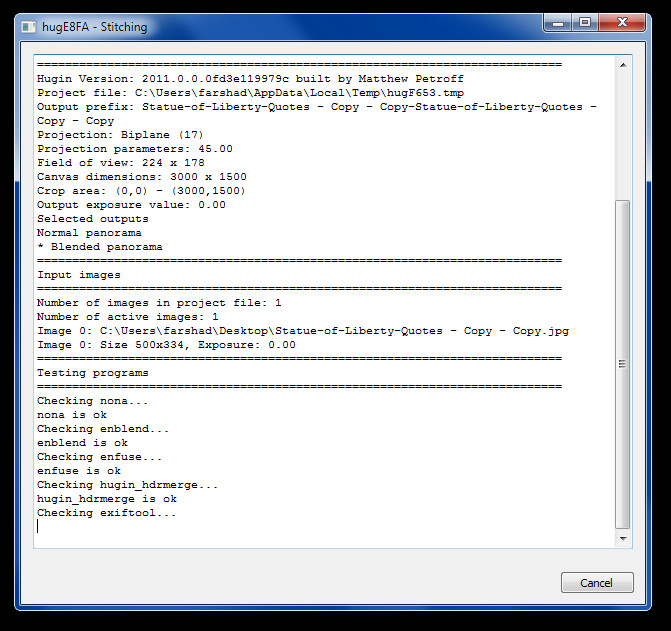 Hugin can be therefore, easily used to bind together related images to create a fine looking stitched image, which can be further refined before being connected to another image.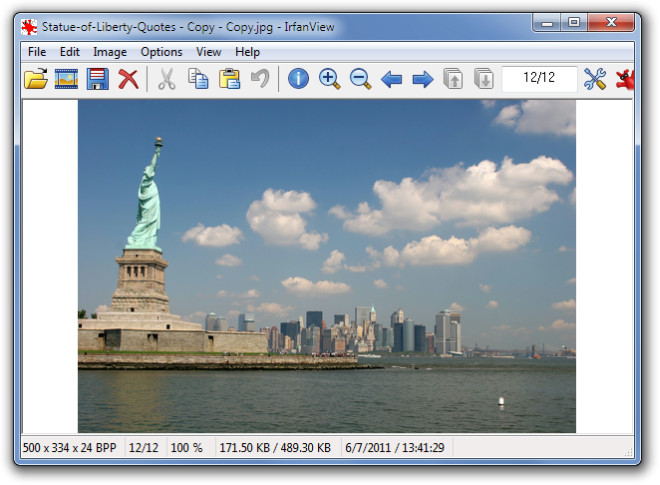 Hugin works with Windows XP, Windows Vista , Windows 7 and Mac OS X.