Subscribe And Download New Podcasts With Juice
Juice is an open source podcast receiver which allows you to download audio and video podcasts from subscribed sources. It is one of the most preferred podcast receivers alongside iPodder. Juice can be configured to check for new podcast episodes according to your defined time frame, so that you are able to stay updated with the latest episodes from your subscribed podcasts as they become available. Other features of Juice include, support for more than 15 languages, multiple media players and auto cleanup. Downloaded podcasts can be played using a number of different media players including Windows Media Player, iTunes and Winamp. Juice has versions available for Windows and Mac OS X. Suffice to say that after 5,000,000 downloads and recommendation from well known sources such as CNN, ABC, ESPN, etc, Juice is a premium podcast receiver which can cater for all your podcast needs.
To begin, head over to Subscriptions tab, click Add a Feed and enter a podcast feed URL.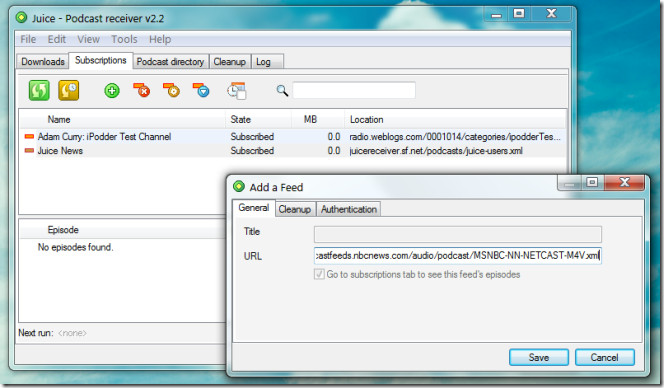 Now click Check for new podcasts to detect new episodes which may have become available for download. Once done, click on a subscription feed title, select an episode to download and click Check/Download Selected Feed from top toolbar.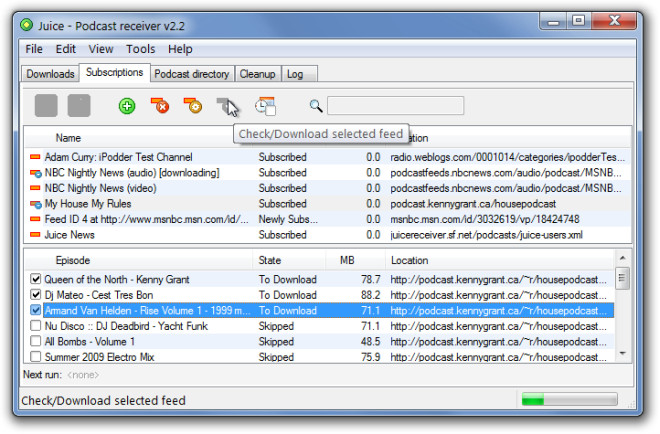 This will start downloading the selected items which can be viewed from the Downloads tab.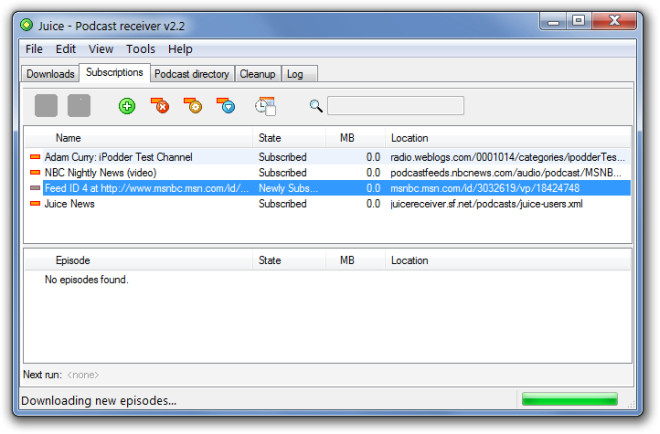 Once a podcast episode is downloaded you can play it in a supported media player. Downloaded videos can also be scheduled to be played automatically within a pre-defined media player.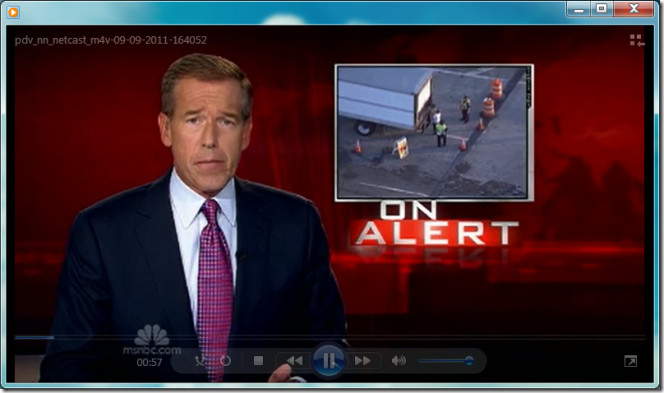 To configure advanced options head over to File -> Preferences. The General tab provides options to start Juice and to automatically update subscriptions at system startup, auto play downloaded audio/video podcasts and to set a disk space limit for halting downloads (e.g. to stop downloads if hard disk reaches 1GB). The Threading tab can be used set the number of threads the Juice application can utilize, likewise you can configure proxy settings (if any) from the Network Settings tab. A default media player for playing downloaded audios and videos can be selected from the Player tab, whereas, you can associate file types (including RSS, PCAST and PODCAST) from File Types tab. Feed Manager tab allows synchronizing feeds with a remote service (e.g. PodNova) and the Advanced tab provides the utility to run a command when Juice is launched.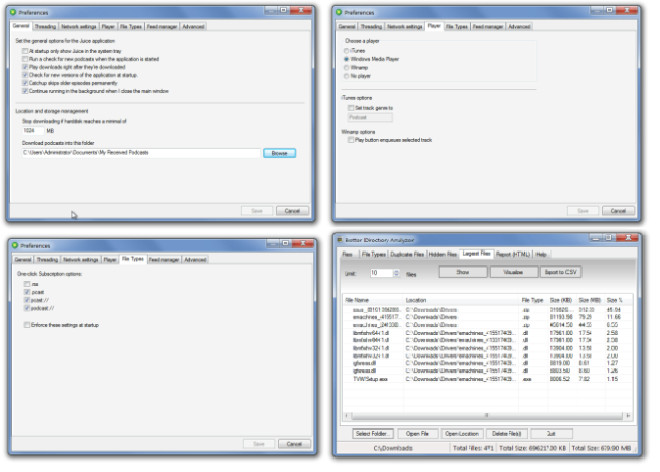 You can schedule podcast updates to keep track of new episodes from Tools –> Scheduler. Here, you can either set a specific time for checking new episodes or select a regular interval according to specific hours (e.g. ever 12 hours).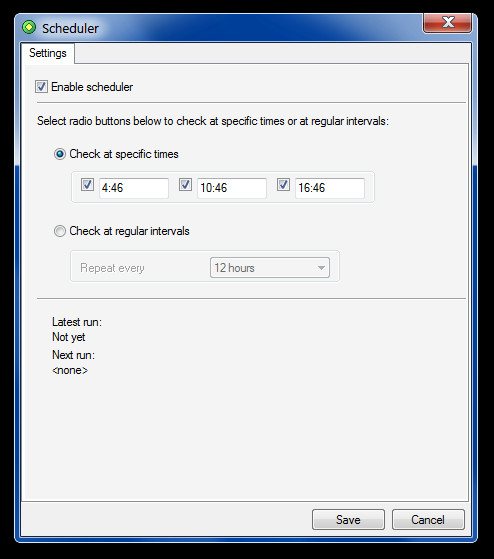 Juice works on Windows XP, Windows Vista, Windows 7 and Mac OS X, with development underway for Linux.