Switch Between Network And Proxy Settings Stored As Profiles
Users who tend to carry their laptops to different destinations every day have no choice but to manually configure their network settings. What if we could save these network settings as Profiles and easily switch between them? This is exactly what SwitchNetConfig does.
It allows users to save their network and proxy settings and switch between them in just two clicks. This little portable tool is not new, even though it was originally developed back in 2004 it works seamlessly in Windows 7.
You need to select the Profile or create a new one, enter the desired settings, and switch between profiles in just few clicks. Saving countless hours of your tiresome week.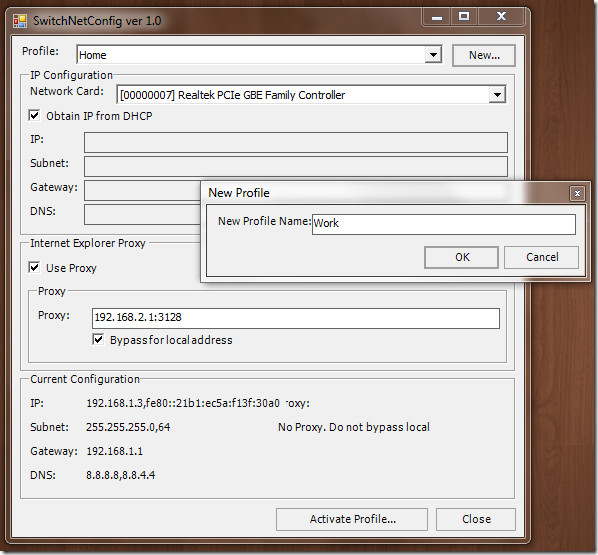 For more, also check out TCP/IP Manager, a similar tool we reviewed before.