Sync iTunes Playlist With Mp3 Player
The lack of functionality in iTunes to sync with mp3 players other than iPod and iPhone kept many users away from making it their default media player. Thankfully, iTunes Sync is there to make it possible. It is a dead-simple app that allows syncing of iTunes playlist with all mp3 players except iPod.
Before using this app make sure iTunes is running. Connect any mp3 player, right-click the iTunes Sync system tray icon and select Configure Mp3 players. Now hit Add and fill out the required fields. Give the mp3 player a name, point to the sub-folder(could be root too), choose the folder structure, and finally select the iTunes playlist that you want to sync. To learn more about it, check out the help page.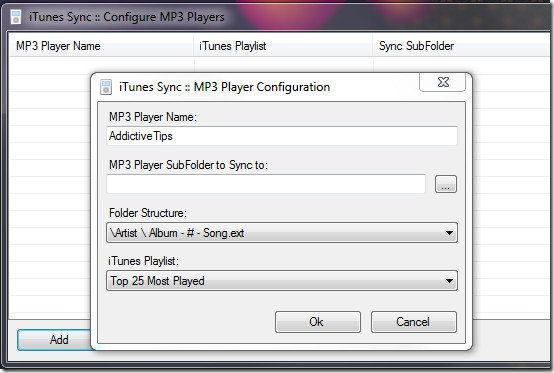 Once a new mp3 player has been added, right-click the iTunes Sync system tray icon and select Synchronize Mp3 Player. Now select the Mp3 Player(Playlist) and the drive with with you want to sync. When ready, hit Sync Mp3 Player and you are done.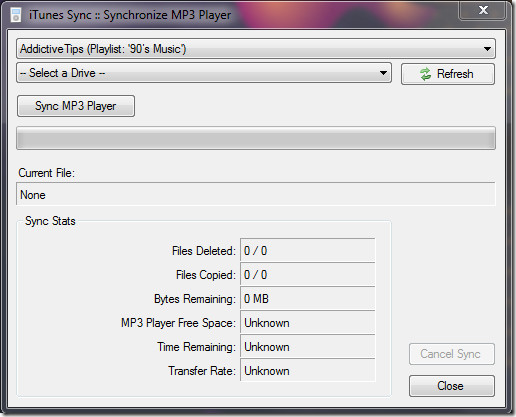 This is the only tool out there that actually does a very good job in synching iTunes with mp3 players. But it might not sync with those players that don't use mp3 file format.
It works on Windows XP, Windows Vista, and Windows 7. In case you are getting iTunes error, fix it using Fix iTunes. Enjoy!