Sync More Than 2 Folders In Windows Using Horodruin
We have covered many ways to synchronize folders with each other, you can find some here and here. But most synchronization tools do not allow syncing of more than 2 folders. What if you want to sync more than 2 folders?
Horodruin(this name is quite difficult to remember) is a free synchronization tool for Windows that allows syncing of multiple folders. It supports multi-threading and is for advanced users only. Since the whole concept and user-interface is different, you will have to read the documentation that comes with it before you are able to fully utilize it.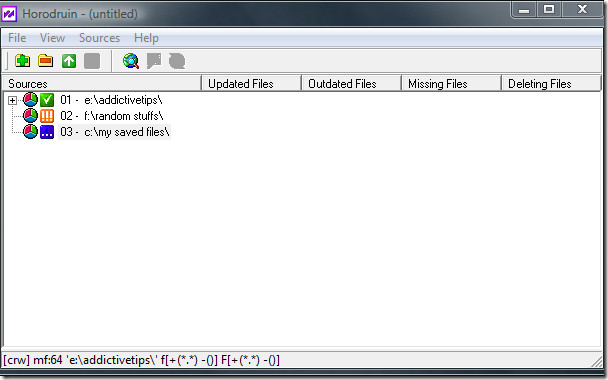 To begin, click Source > Add Source and add the folder that you want to sync. Note that the first folder selected is the main source folder, other folders will synchronize their files with this folder. You can always change the main source folder by selecting it and clicking the Up Arrow icon.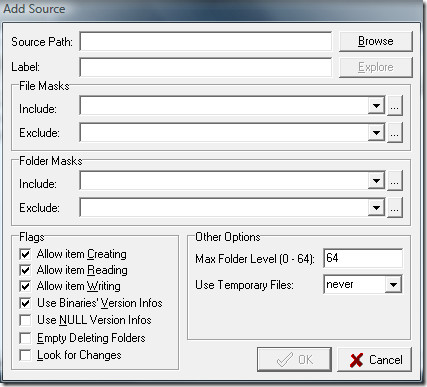 After you have added the folders, click Analyze Source icon. It will then analyze and list the complete details of each folder. Now click Sources > Synchronize to begin the sync process.
It is quite a handy tool for Windows that synchronizes multiple folders seamlessly. It works on all versions of Windows. Enjoy!