SysAdmin Anywhere Helps Manage Server 2008/2003 Domains With Metro UI
When managing Active Directory and Domains in a forest, one can find it hard to keep track of the numerous devices and network resources. SysAdmin Anywhere is an administration application for Active Directory-based networks, which provides domain, server, client computer, users and group management options. The program lets you create an inventory of all software and hardware installed on network computers and generates reports for network resources. Interestingly, it has a Windows 8 style Metro user interface which unlike most Microsoft Server based applications, gives it a visually appealing look. With SysAdmin Anywhere you can quickly search for a computer on the network, view and edit computer properties, access events and processes of remote computers, monitor a remote computer's performance (such as CPU, available memory, etc), run remote commands, view the list of software and hardware for a computer, change user containers, perform group management, search for contacts, generate reports for creating network inventories and so on.
Once installed, it automatically detects the available Domains within a forest and lists the Microsoft server version and FQDN (Fully Qualified Domain Name) from the Home tab.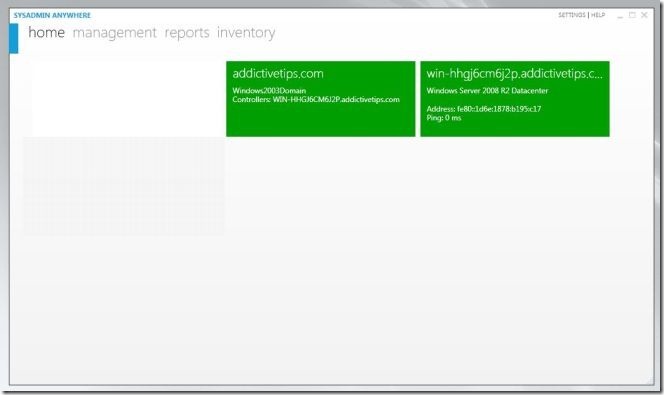 The Management tab provides information about computers, users, groups, contacts and printers associated with a Domain(s) on the network. You can also perform tasks for editing the setting of the available objects (such as moving a users to a new container).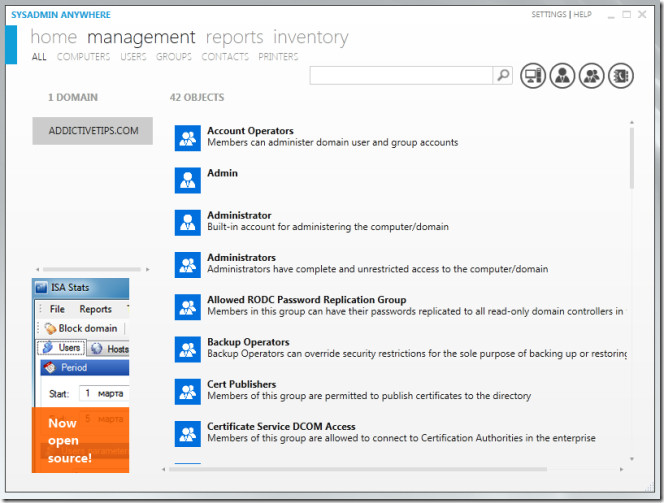 The Reports tab provides a list of Domain controllers, disabled computers, servers in a Domain, and the list of software and hardware resources of servers.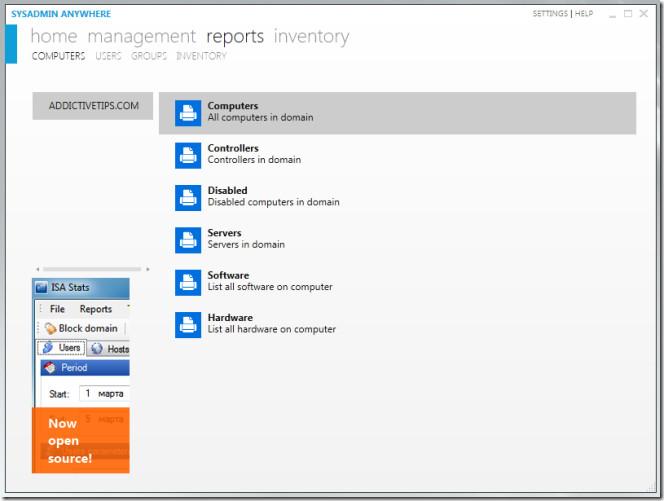 The Settings option allows configuring the format of reports generated and information to be displayed for SysAdmin Anywhere.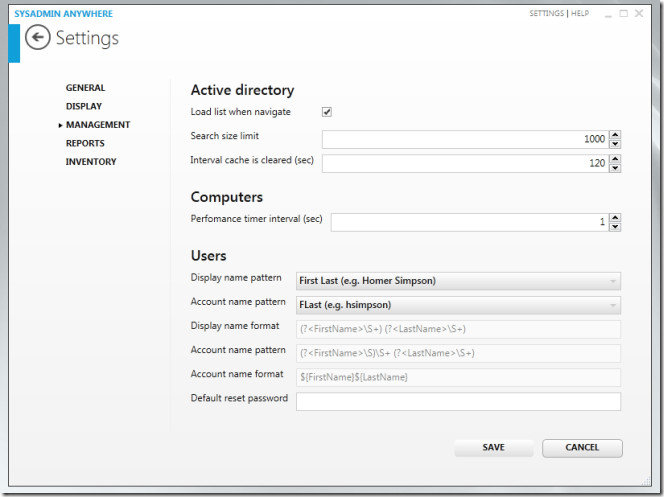 Perhaps the biggest advantage of SystemAdmin Anywhere lies in it's ability to generate hardware and software reports for a selected computer across the network. Just go to Reports tab, select a report type, (e.g. hardware or software list), then select a computer on the network from the drop down list and click the Refresh button. This will generate a complete hardware and/or software inventory for the computer. Once a report is generated, you can click on the Print button to print a copy of the inventory.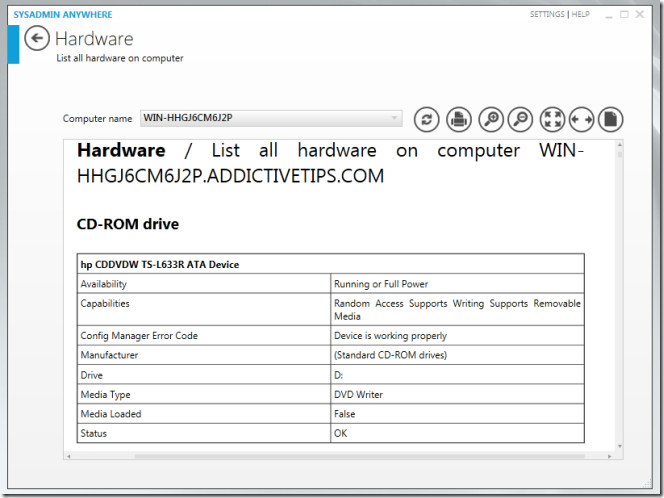 Similarly, you can go to the Management tab and edit details for users, groups, Domains and so on.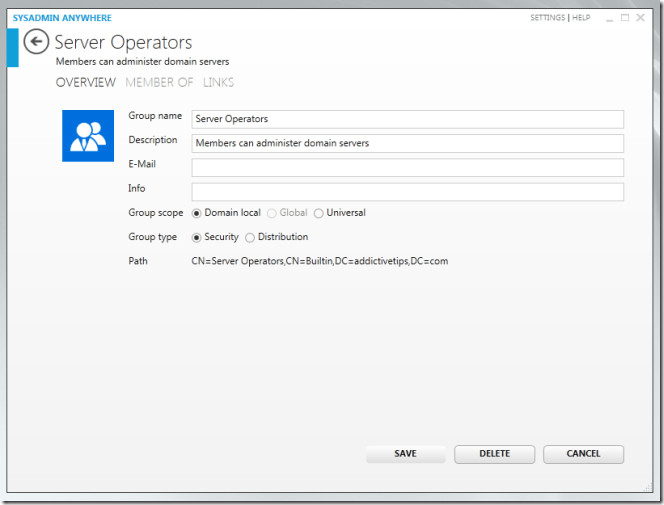 SystemAdmin Anywheer requires .Net Framework 4.0 and can be executed to work on client and server versions of Windows XP, Windows Vista, Windows 7, Windows Server 2003 and Windows Server 2008.