tagBeep Is Free Uptime Monitoring Tool And Service For Upto 50 Servers
tagBeep application allows adding upto 50 websites for monitoring uptime status and provides free SMS alerts, system uptime reports, periodic website screenshots, and website status monitoring from two separate locations (US and EU) to help you identify issues in a more robust manner. For example, if your website appears to be down in one country, then this could be a problem associated with regional internet connectivity (such as a marine cable break), whereas, monitoring it from a separate location can help you identify if your website's server is down or if the problem is unrelated to your hosting server. Such advanced options make tagBeep more efficient and feature rich than the formerly reviewed WUMP and EasyNetMonitor.
You will require logging in with a tagBeep account to start adding hosts to monitor. If you don't have an existing account, click Register Here to get redirected to tagBeep website for creating a free account.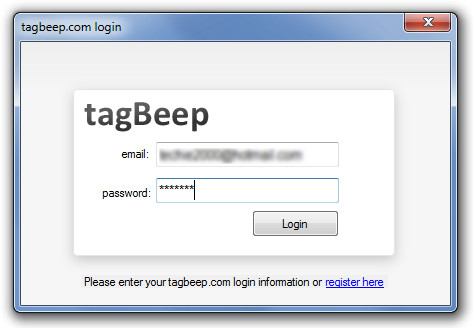 Once done, you can go to Checks –> Adds to add hosts for monitoring.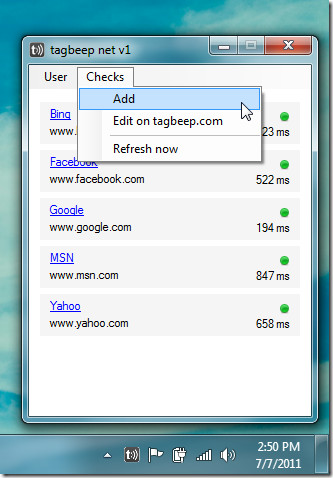 This will redirect you to tagBeep website, from where you can enter a name, URL and time frame for periodically monitoring your website using tagBeep service.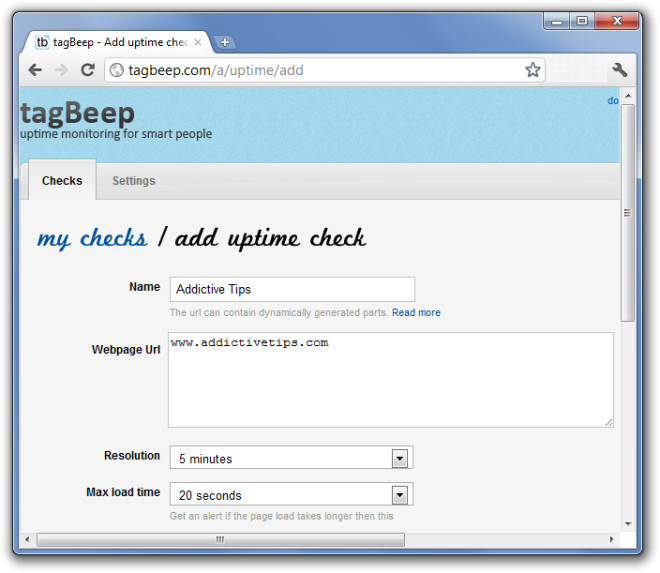 tagBeep will display a list of the added website from the system tray. All websites which are up and running are displayed with a green icon, whereas, down websites appear in red color.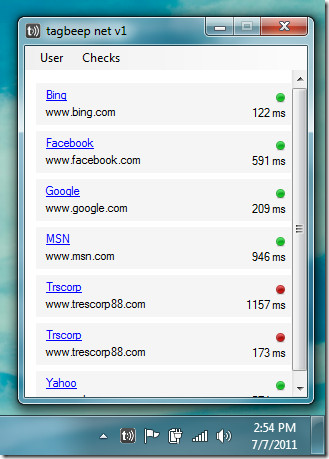 You can also receive SMS messages to stay up to date with your website(s) status by entering a mobile number. During testing, we successfully received the test message from an entered number.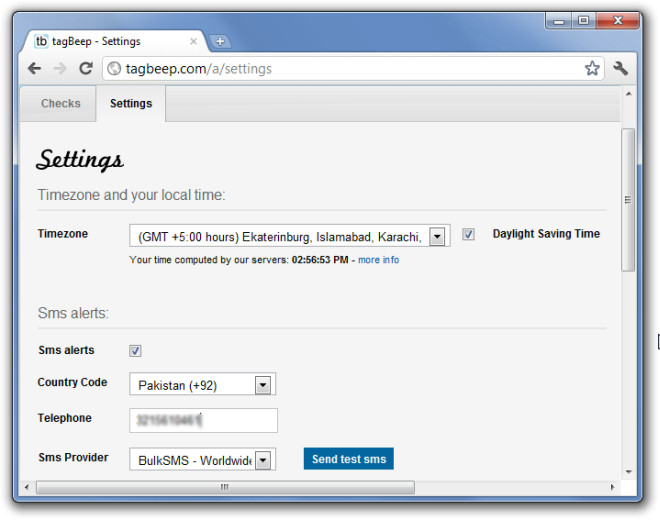 From your tagBeep account, you can add, remove, monitor, and get detailed reports for added hosts. Reports are compiled according to your set time interval and provides information regarding the added website's uptime status.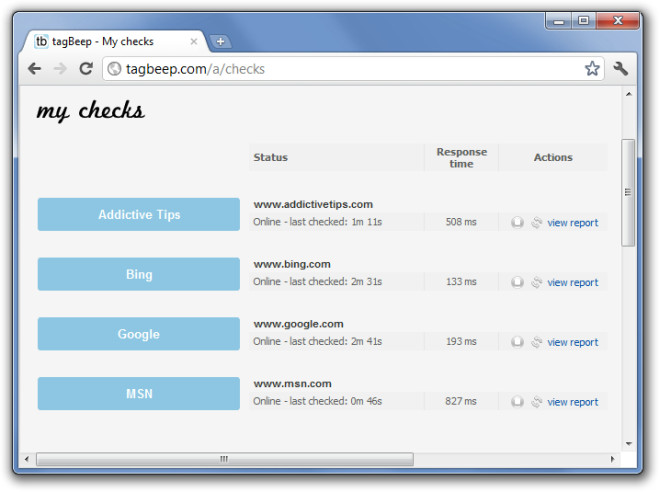 In a nutshell, tagBeep provides the following features; free SMS alerts, monitoring upto 50 websites/servers, bulk quick add tool, web page screenshots, monitoring from US and EU, view response time graph for 24 hours, dynamicURLs, and more.
tagBeep desktop tool works on Windows XP, Windows Vista and Windows 7.