Task Manager DeLuxe: Display Processes In Tree View & Manage Startup
Third party task managers offer extended functionality to the users which cannot be found in the default Windows Task Manager. Previously, Usman reviewed System Explorer, an advanced task manager which lets you quickly view and mange system and user processes and offers a multitude of features and options to let user view all the elements which are related with System processes in some way. Today, we have another portable task manager called Task Manager DeLuxe, which offers powerful features available in the default Windows Task Manager, along with a lot more enchantments. It offers browsing, monitoring and administration of Processes, Services, Sessions, Autoruns and System information & Performance domains. To view the sub processes of an application grouped together, you can switch the process view from normal to tree view. The application also lets you manage the Windows Startup without opening msconfig. More on Task Manager DeLuxe after the break.
The application allows you to view processes according to categories, which can be changed from the drop down menu at the top. The categories include All processes, Non-System processes, System processes, Logged User processes and Not Responding processes. This allows users to save a lot of time while going through the list of active processes. For instance, if you are looking for a process which is not responding, instead of going through the complete list to look for one process, you can just select Not Responding Processes from the drop down list.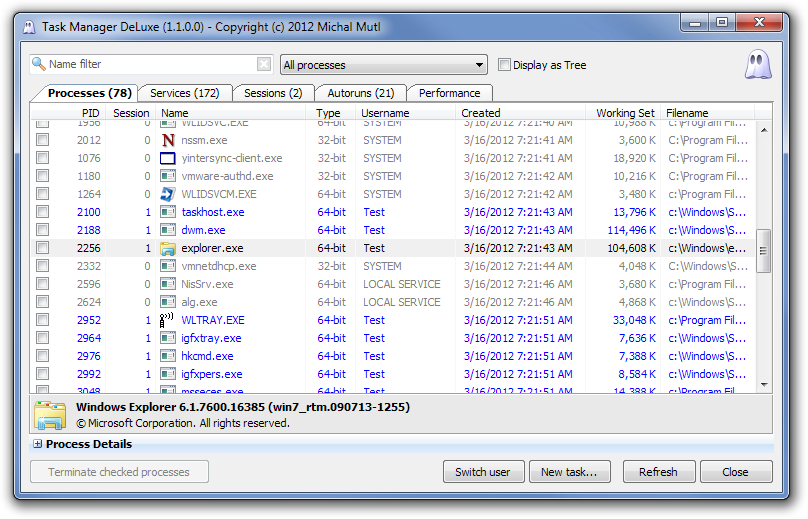 The process view can be switched to be displayed as a tree to see, under which particular main process are the sub processes running. For instance, if you have a lot of tabs open in your Google Chrome browser, the Display as Tree option will group them together under the chrome.exe process. You can select processes and terminate multiple processes simultaneously from the Terminate Checked Processes option available at the bottom right corner.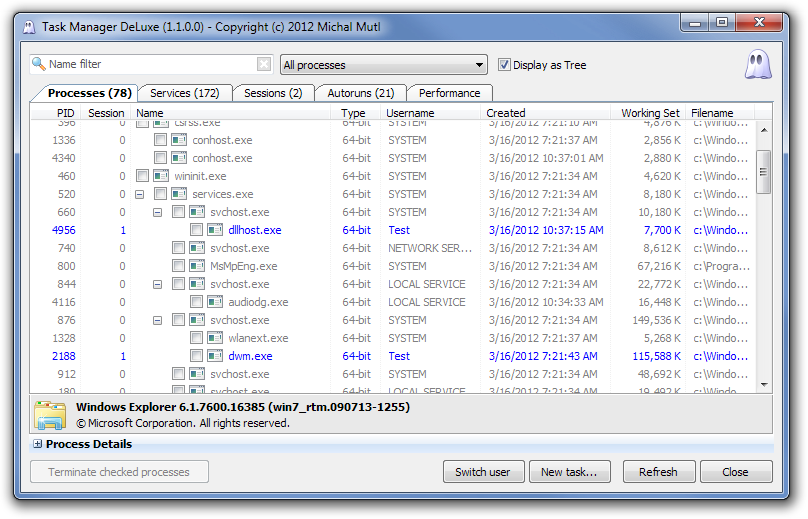 Double-clicking a process will open its properties enabling you to view the General, Image and Performance related properties.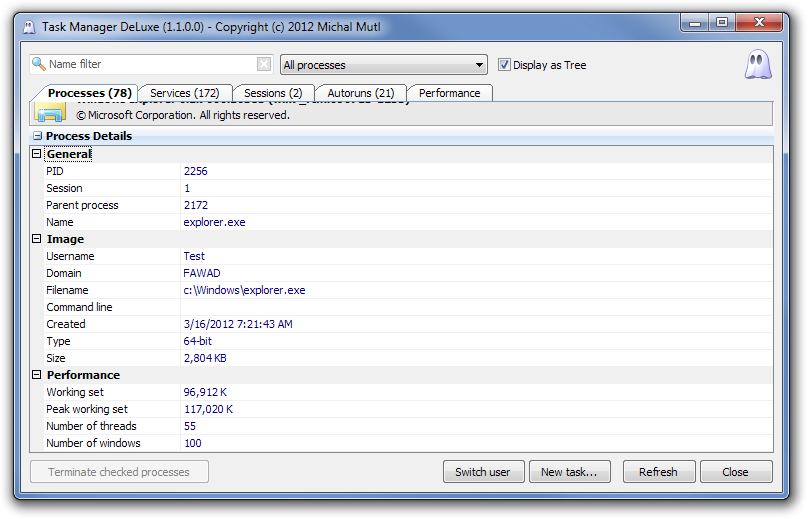 The Autoruns tab allows you to add and remove programs from the Windows Startup. Select the processes and click Remove Checked Autoruns to remove them and choose New task to add new programs to the Windows Startup.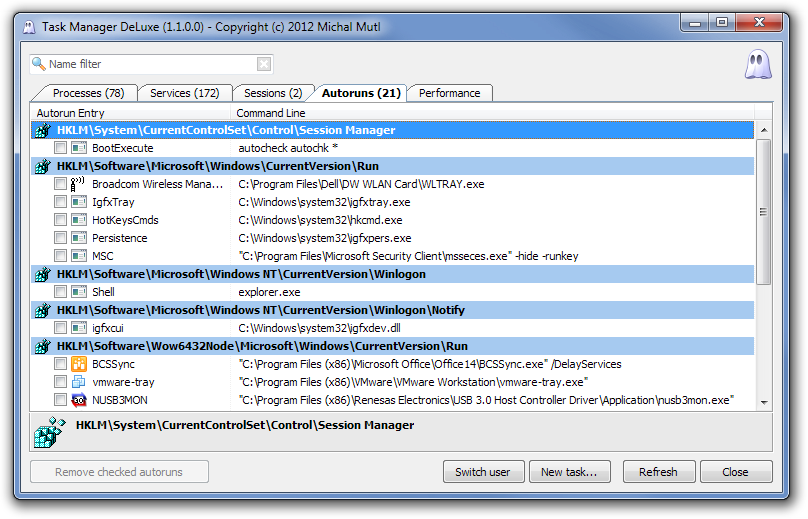 It can be a bit difficult to manually locate the started and stopped services in the default Windows Task Manager. In Task Manager DeLuxe, the Services tab color codes all the started and stopped services and lists all the started services in blue.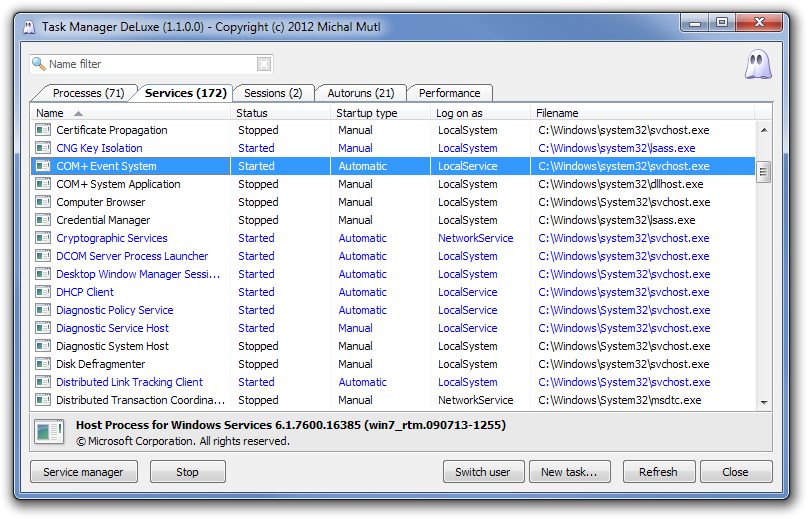 Task Manager DeLuxe works on all 32-bit and 64-bit versions of Windows.