Terminate Or Kill A Non-Responsive Program/Application In A Single Click
Usually when a program hangs up on Windows, we head over to Task Manager and try to kill that program. When this method fails, we try to terminate the program with some 3rd party applications. But wait, there is even a better way of doing it.
Meet Process Assassin, it enables the user to select a non-responding application and terminate it immediately without calling any other external programs. And that too can be done in a single click. Just click Assassinate and select the program that you want to Terminate, that's all.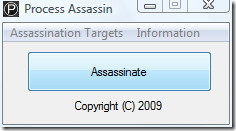 Additionally, it includes some predefined options to terminate famous programs such as Firefox and other web browsers, Microsoft Office applications, Windows Process, etc. I have listed them all in the screenshots below.
Terminating Windows Processes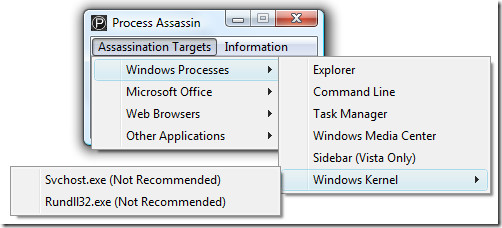 Terminating Microsoft Office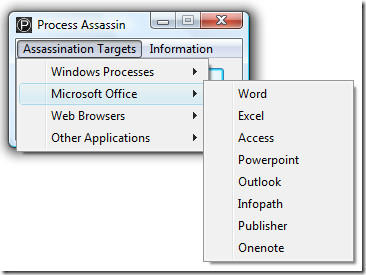 Terminating Web Browsers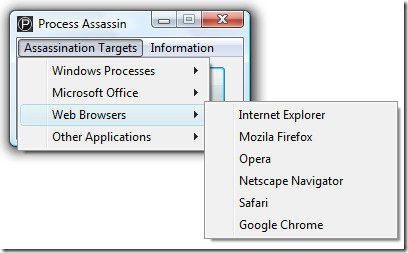 Terminating Other Applications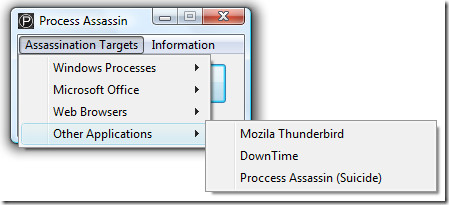 It is a portable tool which can be carried in a USB drive and works with all versions of Windows. Enjoy!