Test Internet Download Speed
When you get a new internet broadband connection, the company will mostly calm that you are getting the download speed as advertised, but this is sometimes not true. To verify their calm and to check how fast download speed you are getting from various servers around the world, try DownTester.
It is a free utility that is fully customizable. The best way to check out your speed is to try adding download links of Ubuntu from various servers. Why Ubuntu? Because on its website you will find download links of various servers which can be used to check the download speed you are getting from around the world. 😉
To begin, go to File > Add URLs list, enter multiple download links(one link per line), and hit OK.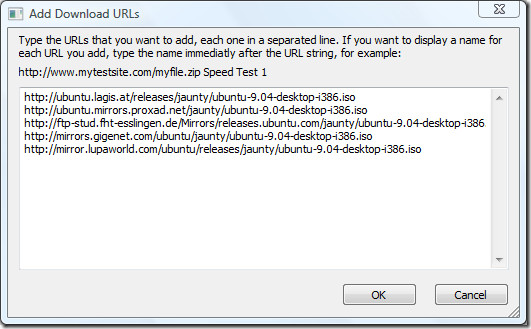 You will see all URLs added to the list in the main window with their status as Waiting. You can now hit the Start Download Test icon to begin download.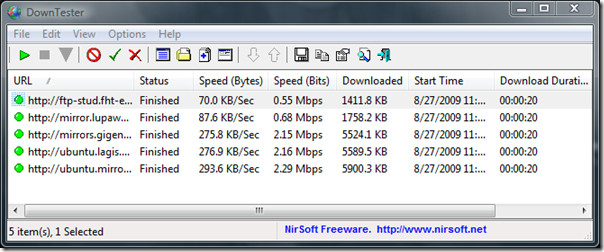 It will start downloading a small sample of the file one by one from the links provided. After the test is complete, you can compare the results. As you can see from the screenshot above, the download speed vary depending on which server is close to your location.
It works on all versions of Windows. Both portable and installer versions are available. Enjoy!