Test Network Stability Of Your Website With Website Load Tool
Website Load Tool is an open source application designed to conduct test for evaluating overall website performance. You can analyze website load information and generate a text log file for reviewing the network performance. Website Load Tool downloads data from specified website and provides you with information which can help identify the the stability and data drops. Such information can help webmasters determine if their websites are facing network stability issues or if the hosting server and allocated resources are inadequate.
To get started, head over to Settings from the drop down menu, click New Website and double click within the grids to enter the website's name and URL. The added websites information will be stored inside an XML file which is located in the  installed application directory. You can also add any website URL manually to XML file.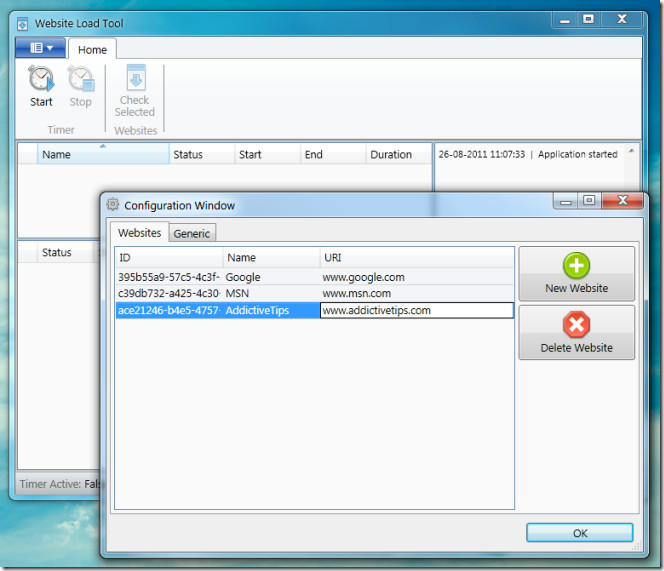 You can enable logging from the Generic tab and set a timer interval for downloading data from the website.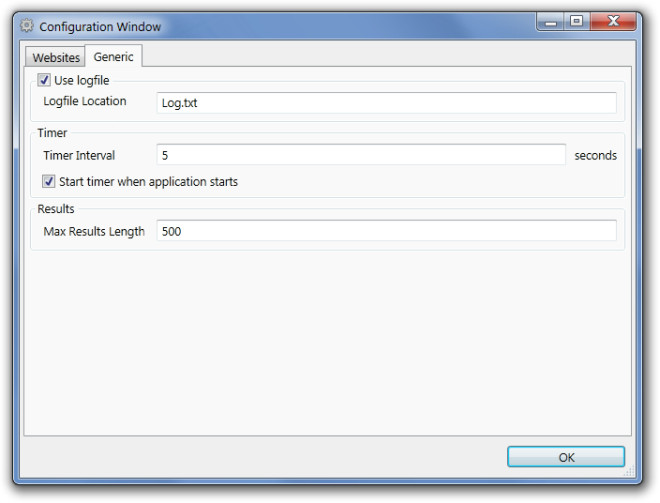 Once all configurations along with respective URLs have been specified, click Start Timer to start gathering website data. The information will be listed with the website's name, status (Success, Fail or Timeout), start/end time and duration of the gathered data. If and when website data is successfully loaded, it appears in green color icon (success), data drops or failed attempts displayed in red color icon (Failed), whereas timeouts are displayed in yellow color icon.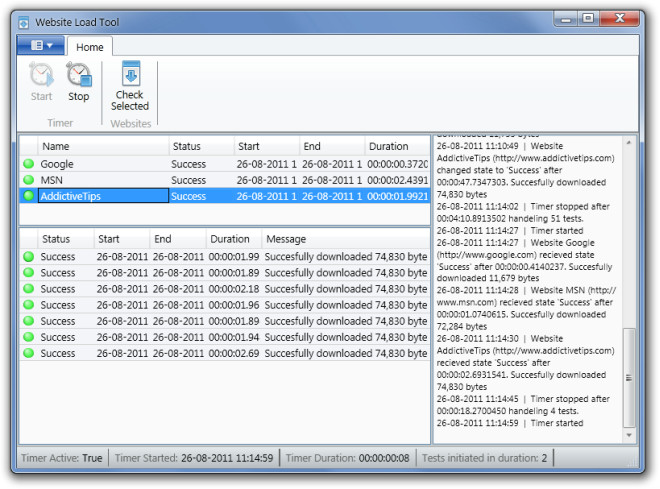 Website Load Tool works on Windows XP, Windows Vista and Windows 7.