World Wide NotePad Offers Text To Speech And Auto Typer
World Wide NotePad is an elegant text editor, similar to Windows Notepad, that comes with a text to speech option and has a Auto Typer feature which prevents user from writing the same lines over and over again.
The interface is well-designed and all the basic features and options can be accessed from the top. There isn't any font family selection option, nor a standard way to change the font size. However, you can use Ctrl+Mouse Wheel combination to change the font size.  The Auto Typer option will help you to automate the process of writing same line after a specified time interval.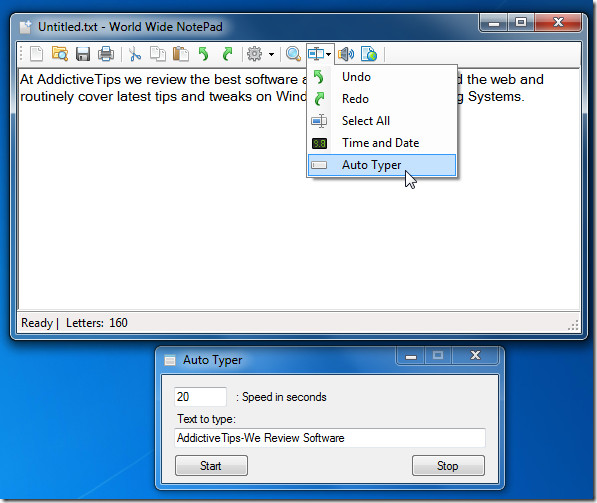 It also supports drag & drop and detection of URL in a document. If needed, you can also switch to Read Only mode to prevent modification. All these settings can be configured from the Options window.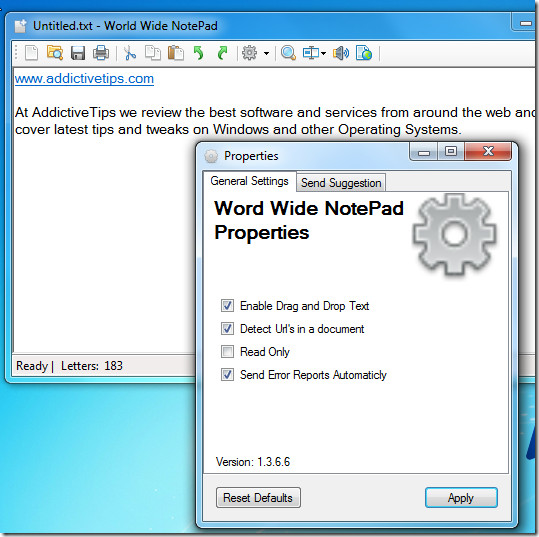 It requires .NET Framework 4.0 to run and works on Windows XP, Vista, 7; testing was done on Windows 7 x86 system.
For more, you can also check out previously covered full-featured text editors; Fxite and Bend.