TimeGT: GTD-Based Time Management Utility With Cloud Sync & Backup
Each one of us have our own ways of managing time to get the maximum output. Productivity consultants like David Allens have proposed simple yet powerful methods of achieving efficiency. Through David Allen's Getting Things Done (GTD) approach, we realize that most of us reserve valuable parts of our memory for remembering the tasks at hand and the relevant details, undermining our individual performance. By getting such details out on paper or the virtual space, you can free up your time for more important challenges. Once, this is achieved, thinkers like Eisenhower have proposed methods of prioritization with respect to the importance and urgency matrices. TimeGT is a free utility that lets you achieve maximum output through these useful techniques.
With this personal time management tool, you can analyze, plan, do and reflex your actions in an easy way. After signing up on the official website, you will be prompted by the TimeGT desktop utility for the login details.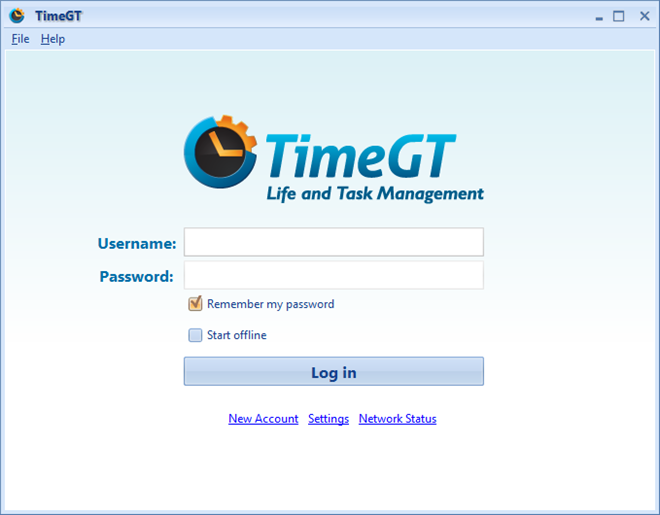 Moreover, you can check the network status, help file and overall settings from the startup window. Once your account credentials are verified, it will open the dashboard where tasks are organized using nested projects, tags and prioritization with respect to the relevant categories.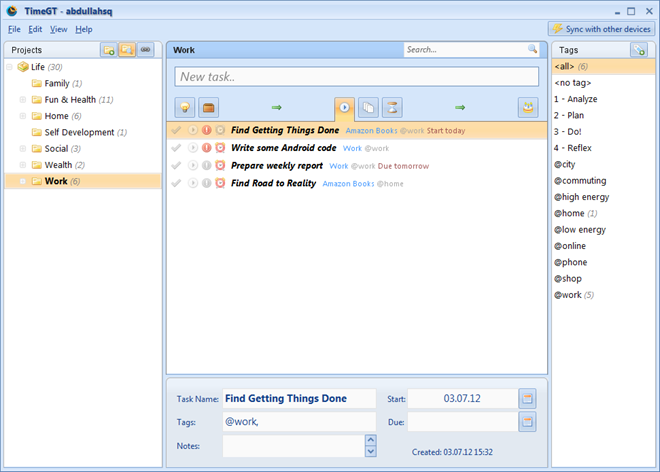 The projects and tags sidebar simplify navigation while the main workspace allows you to easily create new tasks and manage time-lined work loads. You can easily mark the relevant entries according to the 'important' and 'urgent' rank. Notes and time duration can be added from the bottom part of the window for easier navigation and management.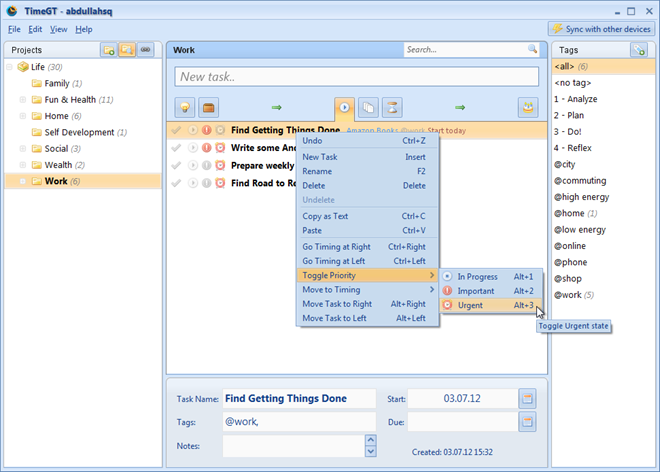 In addition, categorization and nested projects enable efficient time management. In TimeGT, every relevant tool is just a click  away like Sync with other devices or calendar marking feature.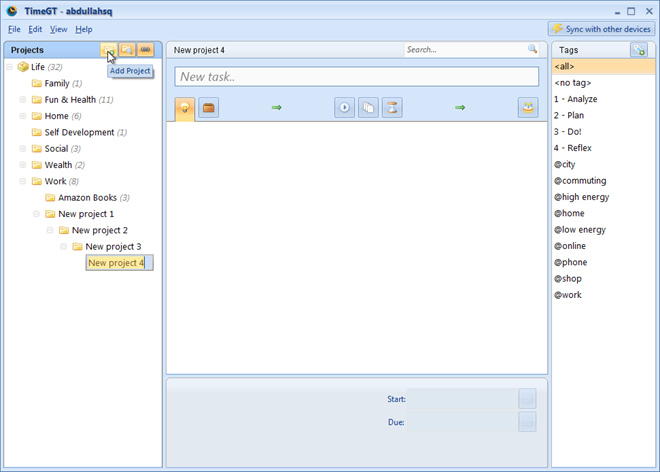 You can mold this application according to your needs by adjusting language, font, time zone, network settings and the option to instruct how the program should respond to completed projects. It also boasts an easy search facility to find and review tasks being managed. TimeGT secures your activity by providing import as well as backup and recovery features. Clicking the 'Remember the milk' (Ctrl +Shift + R) within the import option prompts for RTM account details.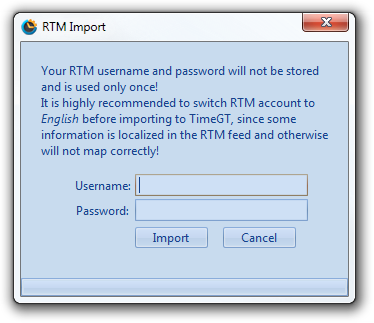 It is important to note that the Sync feature and multi-platform support is available in the PRO-version. The application was tested on Windows 7, 64-bit edition and is fully compatible with Windows XP, Windows Vista, Windows 7, Windows 8, Linux, Mac OS X.