Top Windows 8 Features For Businesses And Professionals
Although Windows 8 has managed to attract criticism from every corner of the globe, its revolutionary new look and feature-rich environment promises to win the hearts of the users, in the long-term. Casting the traditional boot management interface and start-menu away, Microsoft has decided to set the trend for the future. Ease of access, cloud-connectivity, widespread device integration, secure and privacy ensured are the buzzwords associated with Windows 8, if analyzed beyond the smokescreen. The recent unveiling of Microsoft Office 15 is only an affirmation to this cause. Undoubtedly, the new Metro User Interface allows a fast, neat and organized operating experience with everything (except the power options) accessible with a single click. In this post, we set our perspective straight and relevant for businesses. Why should a firm, business or organization look towards Windows 8 when they are already satisfied with the ever-popular Windows 7? Shifting to a radically new operating system, apparently just an upgrade, may require blanket time for adjustment and coordination within and beyond functioning teams that may hinder efficiency, at least in the short term. With this concern in mind, a conscious manager or team lead would think twice regarding the incentives Windows 8 has to offer in achieving the goals of the organization. From the network administrator to the IT manager, the executive to the worker, the accountant to the operator, we present a critical analysis that would empower you in making the move to prosperity, keeping in view the goals of efficiency, productivity, network management, user controls, security and data backup.

First things first: Better Performance With Current Resources 
The best thing about Windows 8 is a faster boot and startup time with no additional hardware required. This encourages startups and relatively larger firms to attain the much needed peace of mind. Saving both time and money, it doesn't require much training to adjust with the revamped interface. A usual power-on to desktop time takes up a few seconds, which has an inherent meaning of efficiency in view. You may require shutting-down or restarting the system when applying patches, installing programs, configurations and updates that tend to slow down the overall activity of the user.  With innovative memory management techniques, Microsoft has managed to reach greater efficiency aiming to benefit systems built in the pre-Windows 7 era. IT managers may find it useful to note that x86 tablets loaded with Windows 8 PRO offers the full Windows experience including apps and Office 2013. On the other hand, ARM based tablets may only be able to utilize the Metro Apps giving a partial integrated view.
Introducing UEFI
The Basic Input Output System (BIOS) has been there since we've known Windows. It doesn't actually possess a user-friendly or a modern interface, but is known to be an emergency health care for the system. Whenever something goes wrong with the operating system and attached hardware devices, BIOS would configure it on the road to recovery. Keeping up with the requirements of speed and remote access, the UEFI (Unified Extensible Firmware Interface) promises to turn the tide in your favor. Firstly, it reduces the loading time to approximately 8-10 seconds. The UEFI comes with useful features like ELAM (Early Launch Anti-Malware) protection, saving you from boot loader attacks and the like. The Secure Boot option allows you to control which Operating Systems to consider for loading. Trusted Boot monitors the boot process and verifies essential system resources like boot loader, kernel, system files, drivers, etc. UEFI also allows diagnostics to be performed on the boot screen over the network, thus, saving time and solving problems, swiftly. Similarly, functions like Measured Boot Process, BitLocker Drive Encryption, AppLocker, and claim-based access control ensure infallible security.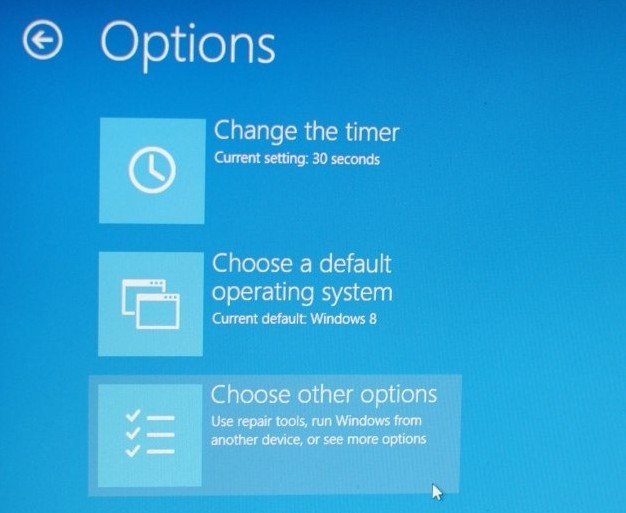 The distinguishing feature of the new boot screen is, the support for mouse. The function tiles and navigation buttons allow you to journey through the settings in a fluid way. You can restore Windows, recover via image files, modify the start-up behavior or use the Command Prompt for advance repair as per requirement.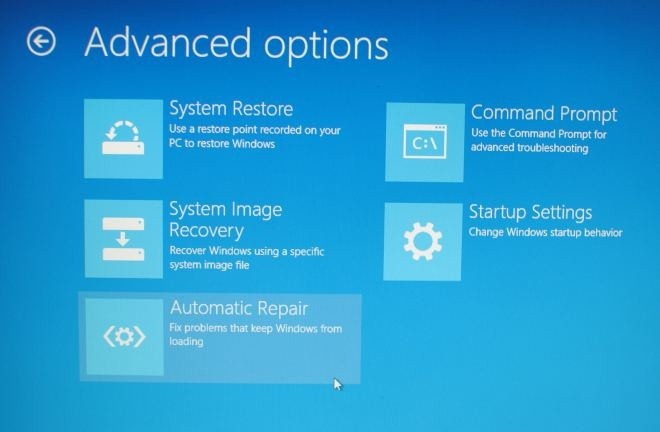 Save Time With Start Screen 
The Metro User Interface has the advantage of a highly responsive resource organization and management platform. Your touch phone would take up your operating system in the very same way as you deal with the traditional keyboard mouse setup. Moreover, you can prioritize programs by varying size and position of tiles in accordance with your needs. For instance, you may use the Mail app more than the other apps, hence a right click would do the trick. It is common to see a cluttered desktop in environments that are neither organized nor managed efficiently. Users usually rely on a clean desktop for peace of mind and a cluttered start-menu for access to programs. In Windows 8, your desktop is not more than an app. The Start Screen efficiently manages your system, making things easily accessible. Click any program and you're ready to go. Returning back to the screen is only a click away. It surely makes the most of the screen while keeping programs fully accessible.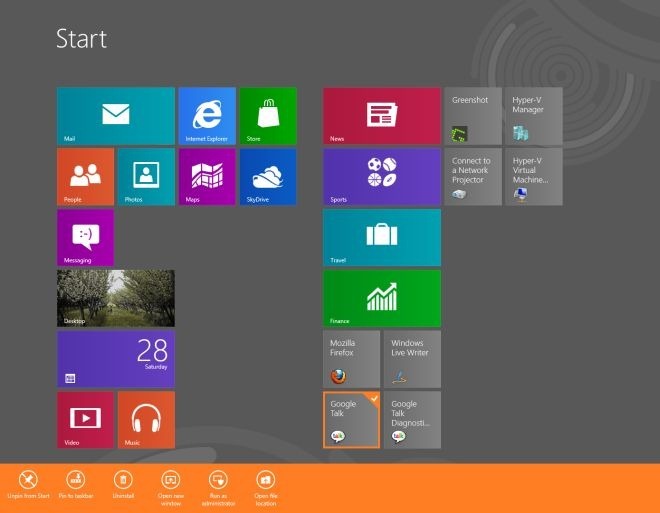 Type To Search In An Organized Way
You will not be able to find a search bar anywhere in the start screen. Maybe it's because, in the quest to save more of your valuable time, Windows 8 removes the boundaries to your important searches independent of any field. If you can't find the application, you are looking for, start typing the name and instant search results would come to view in an organized manner. There are high chances that the respective keyword is the name of a PDF file as well as a Word Document. Moreover, they might be various versions of the file or document in various locations. It is in such situations that the enhanced search presents results with program icons serving as categories for ease of access. The simplest characterization is done in the form of Apps, Settings and Files, while an extensive list of programs comes to your disposal at the right. The enhanced searching experience is meant to process an extensive range of data while presenting the required information in the most user-friendly and accessible way possible.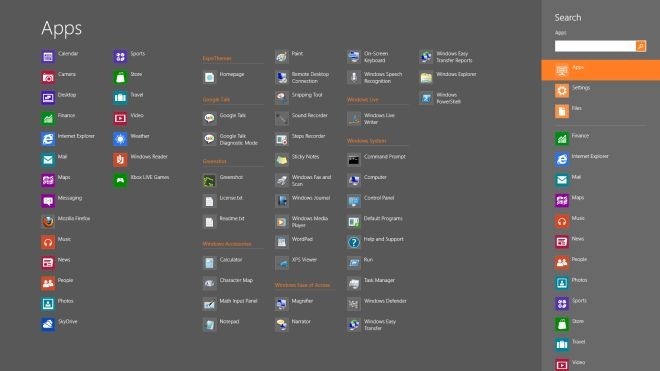 Personal Time Management via Calender App
To work effectively in a competitive business environment, the Calender App equips you with full screen note addition option scheduled with time and color coded by priority. You can set the status, reminders and the frequency of the relevant operation so that it may notify you when needed and present a timeline for planning and coordination. Polished with the dominant Metro outlook, it encourages you to make most of the screen space available by attaching notes and timelines to the overall calender.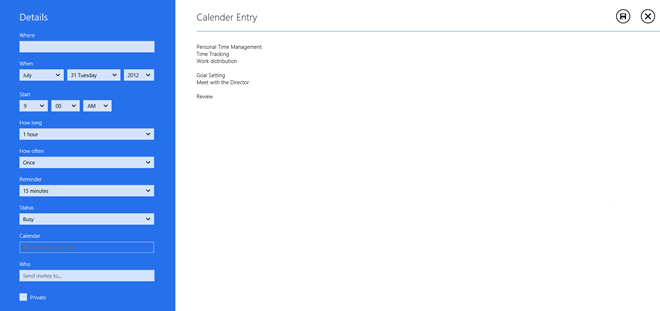 With multiple entries assigned, you can view your tasks like a Gantt Chart, improving project management and documentation skills. The color codes highlight the urgent tasks, immediately, inducing the appropriate action.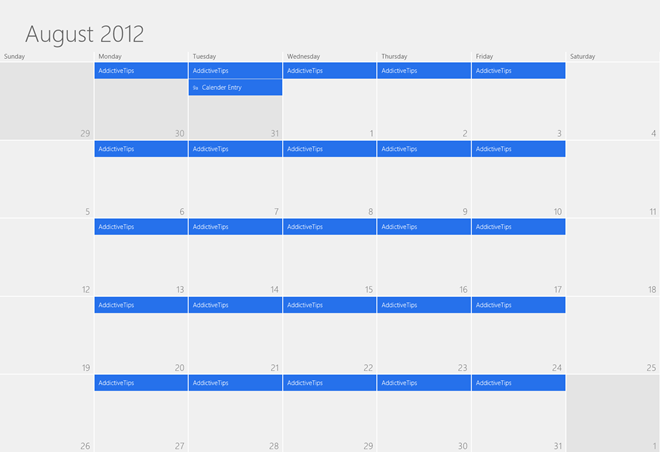 Windows App Store: The Specialized Experience
Although the App Store may not benefit large scale organizations, smaller firms can use these useful applications for creating a customized and specialized environment. A marketing firm may add Fresh Paint or Wikipedia Apps to modify the start screen in their favor. You can easily zoom out anytime, in the metro user interface, to customize and observe the hawk's eye view. Searching, downloading and installing applications had never been this simple.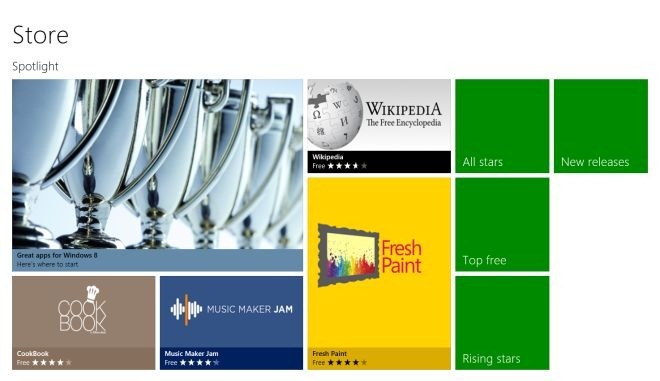 People App: Cloud-based Address Book
Once you've organized the tasks, managing time and customizing the workspace in accordance with your specialized environment, it is useful for managers to maintain a comprehensive contacts list or address book that is accessible, wherever you go. Many of us have faced unfortunate situations where the most advanced cellphones get lost or stolen, leaving us frustrated regarding the contact-recovery dilemma. Hence, it is always useful to benefit from the cloud-connected People App. Contacts can easily be imported to your contact list via popular social and professional forums like Hotmail, Twitter, LinkedIn, Gmail and the like. Once you've added and configured accounts, you can move between the tabs (at the top) to create groups and contact colleagues for work distribution and follow up.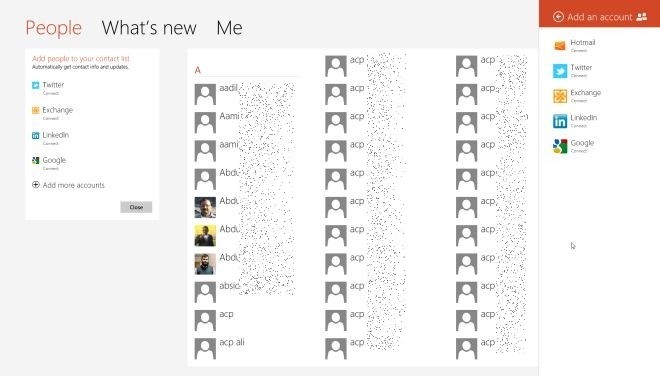 One-Step Virtualization Experience
If you're a network administrator, developer or an advanced user, you might have used the Windows Virtual PC or Windows XP mode to run virtual machines. Hyper-V Manager and Client is a brand new utility in Windows 8 that incorporates sleep and hibernate modes, wireless interfaces for 32-bit as well as 64-bit virtual machines. These can also be moved between Windows Servers for live migrations, allowing online activity while exchanging information. Thus, Hyper-V serves as a one-step virtualization solution with advanced functionality. The Hyper-V manager can be used to create and configure multiple virtual machines on a server. Moreover, you can assign varying capacities to each operating system that will then run in isolated virtual environments. In case you are unable to find the Hyper-V feature in your Windows 8, you must install the relevant feature from the Install Windows Applications option in the Control Panel. By default, Hyper-V is disabled due to its specialized use and relevance to the very few advanced users.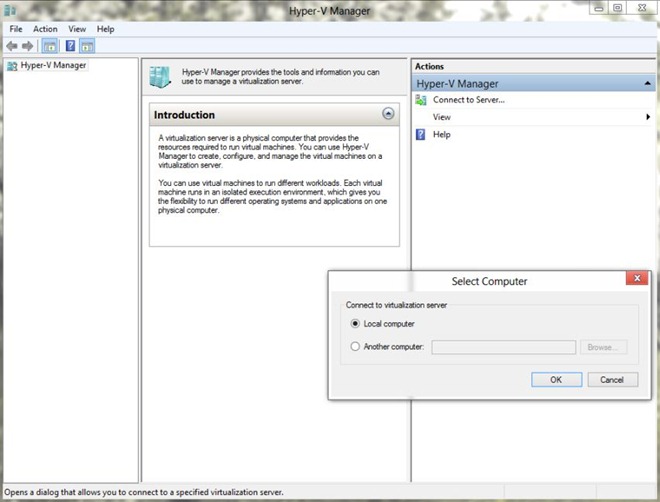 Network Control Redefined 
For system & network administrators, Windows 8 presents powerful data activity tracking tools, useful especially in case of 3G or 4G (LTE) connections. Right click the relevant network and the information would become visible after clicking Show Estimated Data Usage. You can further assign metered connections that enhance the overall performance by minimizing the frequency of Windows Updates, which usually leads to sluggish performance. Moreover, it also reduces the usage by applications to liberate your network connection, paving the way for maximum performance for the important tasks, at hand. Windows 8 comes with the latest and secure authentication methods like EAP-SIM, EAP-AKA, and EAP-AKA' that are specifically useful for 3G and 4G connections. WiFi hotspots can now be treated like cellsites using WISPr (Wireless Internet Services Provider roaming), allowing roaming and connection switching on the go as you move away from one range to another.
If you are unable to transfer the system for physical connection to a projector, especially in the workplace, the Network Projector setup would come in handy. You can either automatically search for network projector or set one up, manually. This requires a network address configuration that would result in access and control of this feature.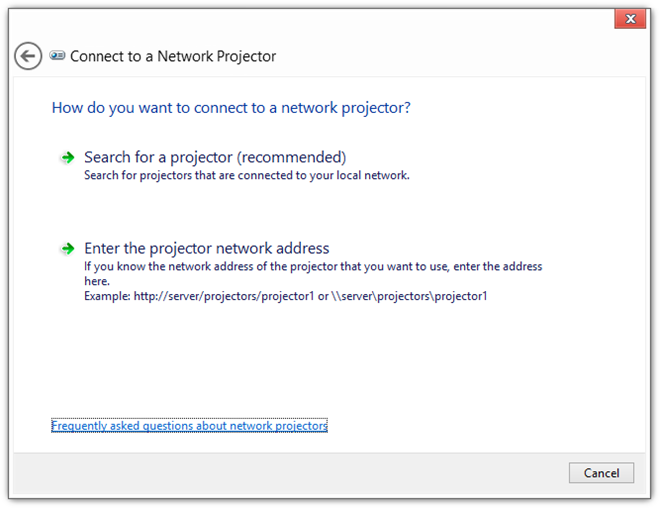 Comprehensive Task Management
For system diagnostics, many technical experts rely on third-party system analysis and monitoring tools. Windows 8 wipes away this loophole by presenting a modern and powerful task manager, providing detailed activity regarding your processor, memory, disks, and connectivity (Bluetooth, WiFi, Ethernet) in a real-time debugging environment. The App History lets you trace the activity to the point of concern. The Open Resource Monitor can also be opened from within the task manager.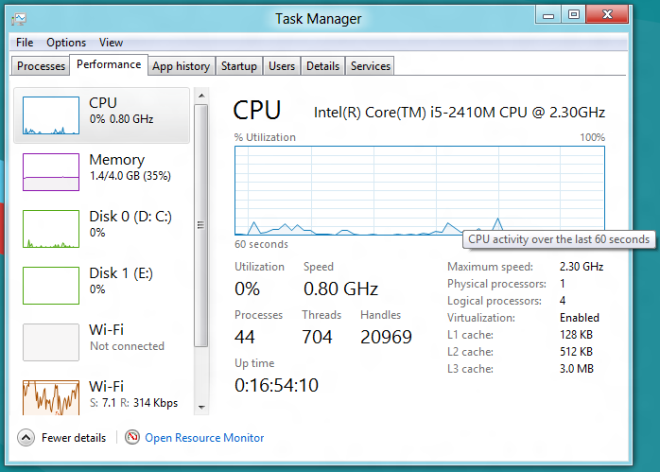 As evident, the processes list in the Task Manager has been revamped and organized with respect to the application tree as well as the percentage usage of critical system resources. This allows you to instantly monitor and detect the causes behind a specific malfunction of memory, disk, processor or network. You can check out our comprehensive guide on Windows 8 Task Manager.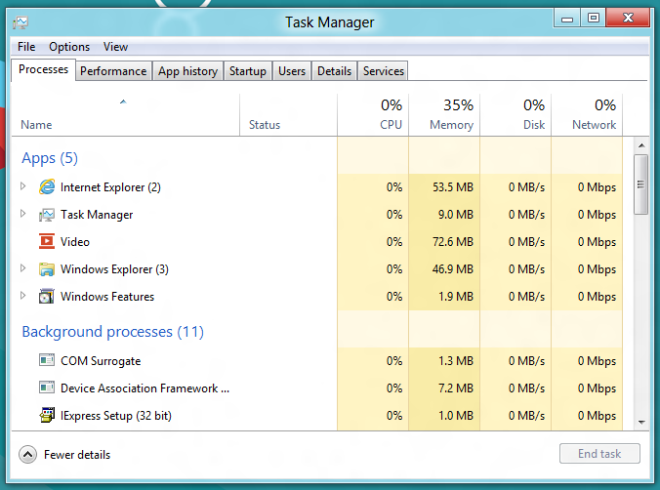 Effective User Controls: Offline & Online
User controls have been improved by integrating online access, allowing you to access files from anywhere, synchronize settings and access information on the go. Moreover, the picture password and PIN creation features promise flexibility and privacy for the better.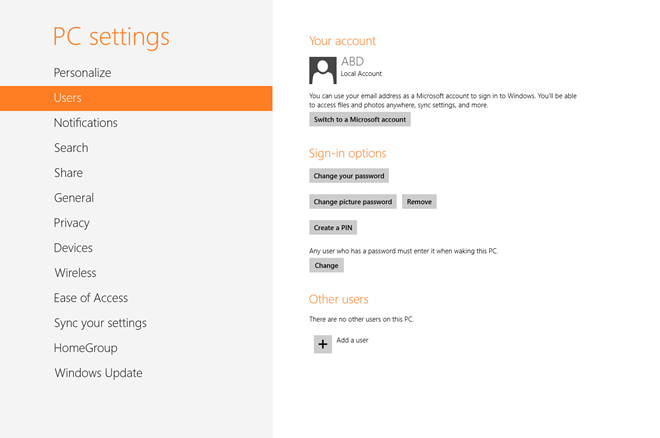 Stay Informed Via Notifications 
In order to keep yourself fully informed regarding important updates that may have an impact on your business activity, you can enable notifications from the PC Settings. This provides a comprehensive list of notifications relevant to both the system settings and the installed apps. You can also disable any unwanted notification with just a click.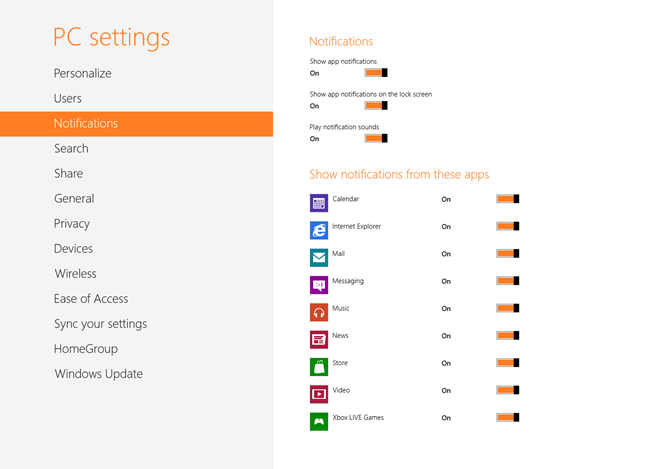 File Management Like Never Before
The copy/move progress window has now truly been transformed. For large scale data transfer operations, it is somewhat inefficient to leave program transferring at the system's disposal without any consideration for time or priority. Windows 8 comes with faster copying rates and a detailed prioritized management window. If you are copying one file to a folder, the copy window will come to view showing the progress. When you see the details, a pause button coupled with an accurate graphical speed variation is displayed. Now, if you copy another file to the same folder, rather than a new copy window appearing, this operation integrates itself with the existing progress, showing two simultaneous copying actions. The significance and implication is quite evident. In businesses, documents have their own priority and importance specific to events and times. An operation may become less relevant in short time intervals. Hence, you can prioritize copying by pausing and resuming a file transfer according to your needs, while staying fully informed with the progress.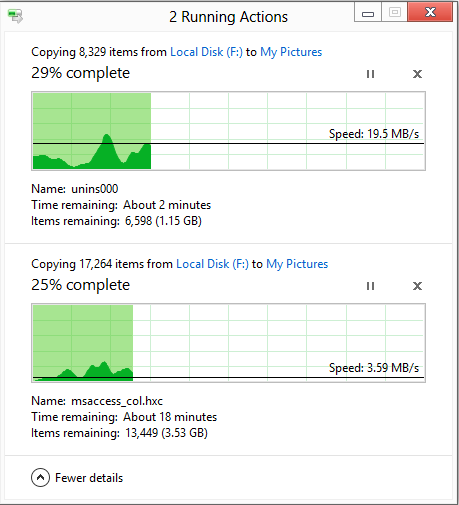 What if a large chunk of duplicate files is to be copied to the folder of interest? You could choose either Copy  & Replace, Copy both files or copy using a different name in order to preserve versions of the same document. With the enhanced file copy/move conflict resolution dialog, such conflicts are detected and presented to you for a detailed, customized solution. Just select the relevant action, and you're ready to go. The Duplicate File Resolution dialog has now been improved for the betterment of users, especially for maintaining updated versions of useful documents.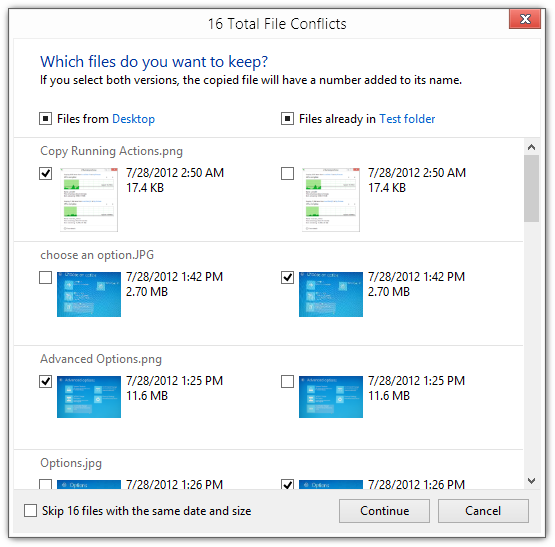 Reclaim Your Data: Manage, Backup, Refresh & Restore
The PC Settings is a powerful configuration console to configure the entire Windows 8 experience. It allows you to refresh or reset your system. Refreshing the system implies that all personal data including Metro Apps will be retained while a list of installed desktop items is saved in the form of an HTML file with a refreshed Windows (in approximately 10 minutes). Reset on the other hand is more like a clean installation of Windows in a much lesser amount of time (10-25 minutes, according to Microsoft). As you may know that Windows 8 supports ReFS (Resilient File System), which enables large organizations to efficiently manage their storage pools, but as far as management of multiple storage devices are concerned, Windows 8 brings a new storage device-related feature called Storage Spaces that lets you easily extend and manage the storage devices without having to buy and deploy separate, expensive data management solutions. Moreover, this feature groups all attached devices together, allowing you to use all the drives from a single, large virtual drive. You can check out detailed guide on Storage Spaces here.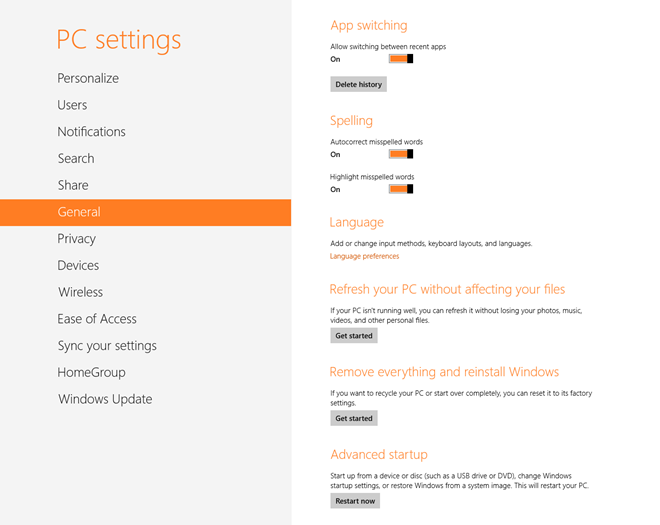 Windows To Go: Your Desktop On A USB Drive
For corporates, accessing their desktop in multiple locations is of great importance leading to an efficient information infrastructure. Through Windows To Go, Windows 8 allows you to pack up a fully managed version of your desktop to a USB device, which can easily be booted onto your system at home, or any other location independent of online connectivity. For instance, if you're on a vacation and suddenly you need to access your office system at the far flung tourist resort. The solution may lie in your pocket, coordinating with Windows To Go in bringing information at your disposal. Disaster Management could never be so predictable!
Improved & Powerful Architecture
Microsoft has equipped Windows 8 with "Super Speed" USB Software Stack to allow a swift access and transfer experience. Moreover, with universal sharing, you can drag images or other objects between applications and online sharing websites like Facebook, which virtually eliminates the need for temporary storage for upload later on. For businesses, this accelerates the vitality of document creation and online sharing with reference to social media marketing. Other tools like BitLocker (disk encryption tool based on used space only), AppLocker (Packaged Apps/Installers Control & Management) coupled with DirectAccess (remote access to a corporate network without VPN) and BranchCache (cache files & websites from servers) give you a truly unique experience in Windows 8.
Verdict
Windows 8 aims to empower businesses in achieving the goals of efficiency (UEFI, Metro UI), productivity (Calender/People Apps), portability (Windows To Go), reliability (File/Task/Network Management), accessibility (Hyper-V), security (ELAM) and privacy (User Controls) in a much effective manner. From our analytic standpoint, a shift to Windows 8 would bring more benefit than harm expanding the scope of the operating system beyond the practical world. If you think any relevant feature was missed out, don't forget to mention it in the comments below.