Track And Manage Time Spend On Projects More Efficiently With Klok
Are you working on some projects and would like to keep track of how much time each project is taking? Or maybe you are working on a single project and would love to save time on each sub-project? Klok is an Adobe Air application that helps you keep track of all the time spend on projects. In short, it is a flexible time management tool.
You can add the projects to the timeline by dragging them, to remove the project drag them to the Recycle box. New projects and sub-projects can added easily with a single click. Double-click the projects in the timeline to add comments and date/time.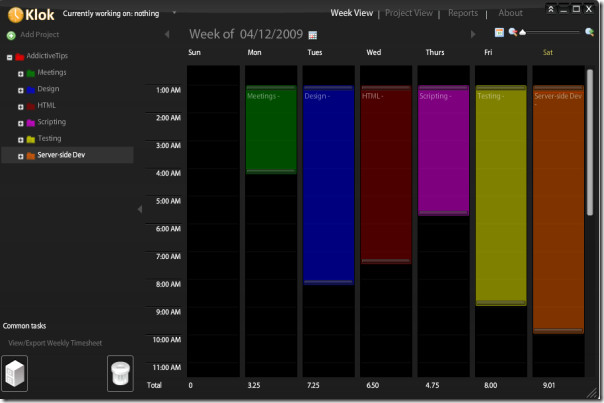 You can view and analyze the overall time spend on each project with an attractive Pie chart which can be accessed by going to Reports tab.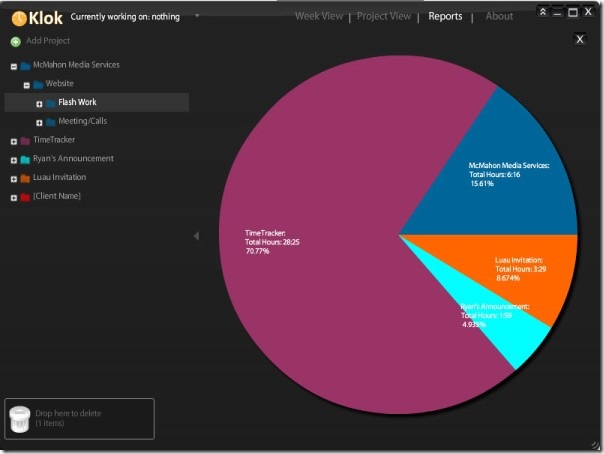 The projects can be archived and exported which is a great added functionality. Overall, its a great tool for both tracking and managing your time which can then allow you to better estimate future projects. Enjoy!