Translate And Listen To Text From Multiple Source With QTranslate
QTranslate is a portable application for instantly translating text in several languages. Apart from fetching translations from Google Translate, it also provides the option to translate text using other online sources including, Bing Translater, Prompt Mobile, SDL and Yahoo Babel Fish. Compared to Linguarde and Transmiti, QTranslate  provides audio playback for both the input and translated text. Translations can be performed from within applications, such as browsers, word processors, PDF readers and so on. It has a built-in spell checking utility which ensures that all spelling from the input and translated text are of the correct spellings.
Launch QTranslate and enter text to translate. The original language of the text will be auto detected after which click Translate button to proceed further.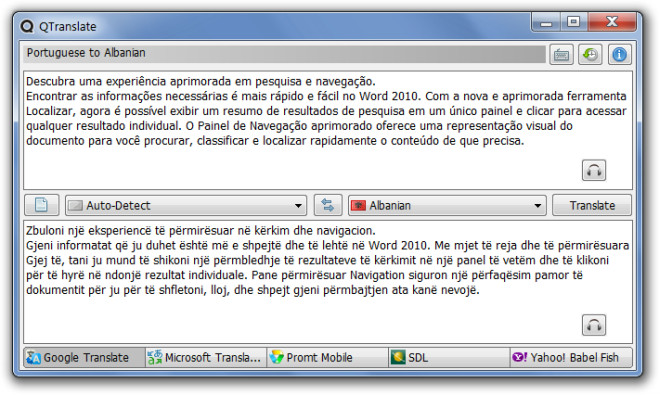 By default the text is translated in English, however, you can select any language from the drop down menu to translate it in that language. Translation services can be toggled by clicking on any of the web service names from the bottom of the interface. The default translation service is Google Translate. Headphone icons located on the right-hand side of both panes provide audio translations. For example, if you would like to listen to the translated text click the Listen to text button (headphone icon) located within the translated texts pane.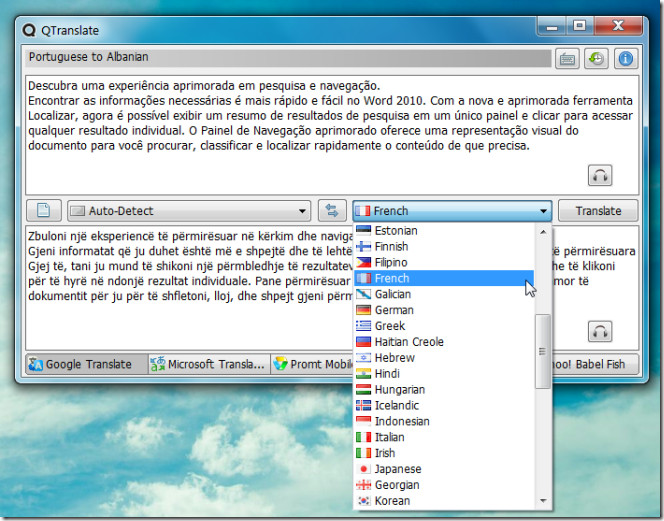 QTranslate also provides a virtual keyboard which can be viewed in several languages. To access this keyboard click the keyboard icon from top right corner of the main interface and select a language from the drop down menu.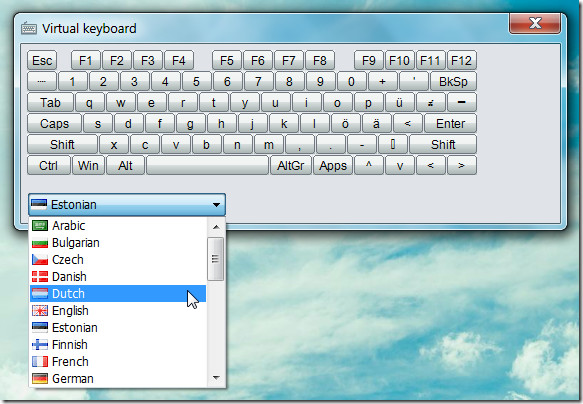 To translate text from an application, such as a browser or word processor, highlight the text area to translate and use the CTRL+Q hotkey. This will provide a pop-up of the translated text.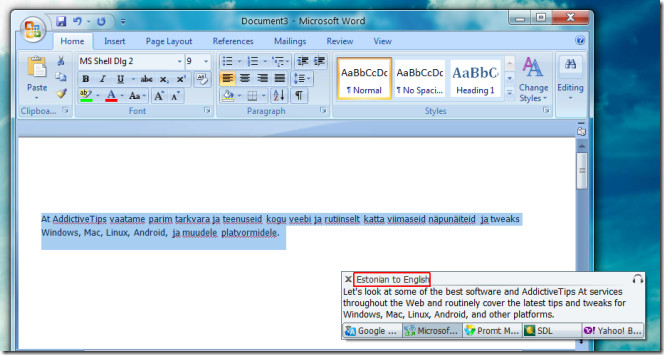 Settings for QTranslate can be configured from the system tray menu from Options.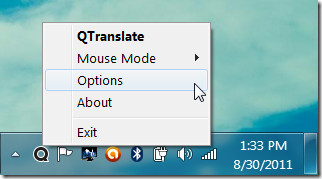 You can enable spell checking for correction of misspelled words, change interface language, set first/second language priority for translations, change default hotkeys, select connection timeout seconds, disable translation services from which you do not wish to acquire translations, alter pop-up window color and remove certain languages from the translation list.
QTranslate works on Windows XP, Windows Vista, Windows 7, Windows Server 2003 and Windows Server 2008.