TreeCompare: Quickly Compare Two Folders To Find Out Difference Between Files
TreeCompare is a simple utility which can be used to compare data between two folders. The application comes useful when finding out differences is confounding or impossible. It happens quite a while that we come across two sets of files, which are seemingly identical but in real have subtle differences. To know the distinctive attributes of files residing in deferent locations, the application is utterly suitable.
It displays the comparison depending upon multiple file attributes such as; Modification time, File size, Binary compare, etc. You can always include and exclude other provided attributes which are based upon timestamps and some basic file attributes (Archive, Read only, Hidden, System, etc). As a comparison tool, the usage is simple, all that is required is to specify folders to be compared. Once paths are specified, click Compare to let it generate a comparison sheet.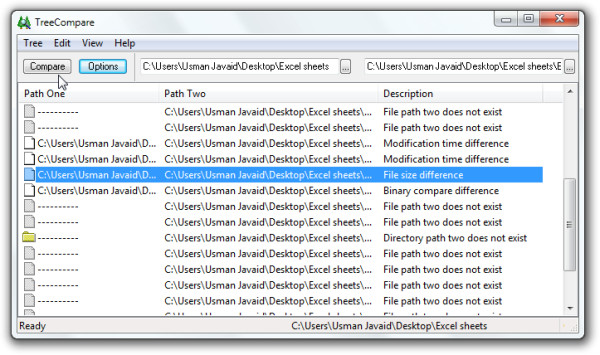 Clicking Options will bring up application options windows, where all the comparison parameters can be configured. You can separately change options for Files and Directories under respective tabs. The General tab refers to basic comparison settings, where you can switch to Similarity option for showing only similarities between files.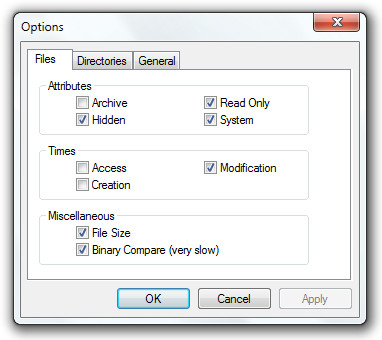 The application works on some basic principles of comparing files which can not be confusing for any level of user. It runs on all Windows based OS, we tested it on Windows 7 32-bit system.
For more, check out CompareMyFiles and FreeFileSync.