TrustConnect VPN Provides Anonymous Browsing To Protect Your Privacy
It is a well known fact that using anonymous browsing is much safer than a normal browsing session. Apparently harmless services too profile user data to determine browsing habits for marketing purposes which, according to some, is a violation of personal privacy. Comodo has a VPN service known as Comodo TrustConnect. It provides anonymous browsing credentials to creates a shield around your network which prevents malicious and user profiling elements from scanning your system. It uses 128-bit encryption and an SSL (Secure Sockets Layer) based Virtual Private Network for maximum security. It has both free and paid versions. The free version provides up to 10GB of monthly bandwidth, whereas, the paid versions (available in $3.99 Daily, $8.99 monthly and 19.95 yearly packages). Comodo TrustConect is available for Windows, Mac and Linux based operating systems.
To use Comodo TrustConnect, you will have to signup for your account and download the VPN client. Once the client is downloaded, head over to the My Account section from your online Comodo account, copy and paste the License key to install the VPN client.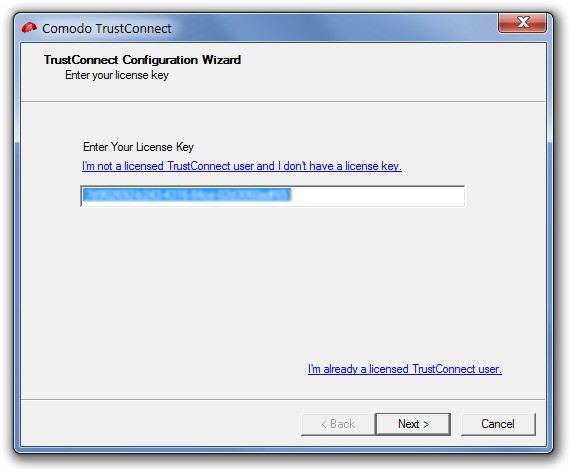 Once the client is installed, login with your account credentials to start the VPN client.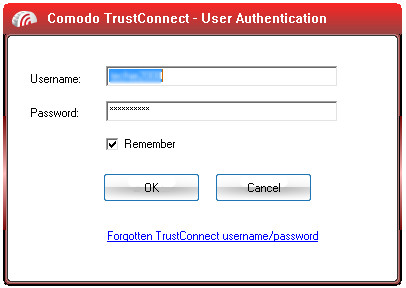 After being launched, Comodo TrustConnect sits in the system tray from where you can view the event viewer, access Advanced options, change interface language and disconnect the VPN. The Advanced Options section is suppose to allow selecting a custom location for the VPN client, however, this option was disabled, perhaps as I was using the free version.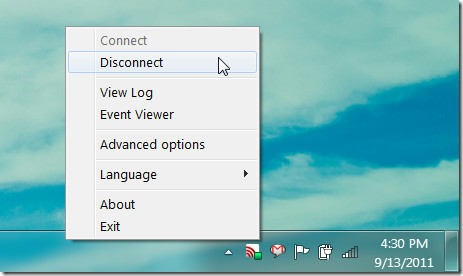 During testing we were able to obtain UK based anonymous network credentials and it appeared that user profiling websites were unable to detect even the VPN location. However, Comodo TrustConnect does not support some protocols such as FTP, NNTP, etc and is ad-supported.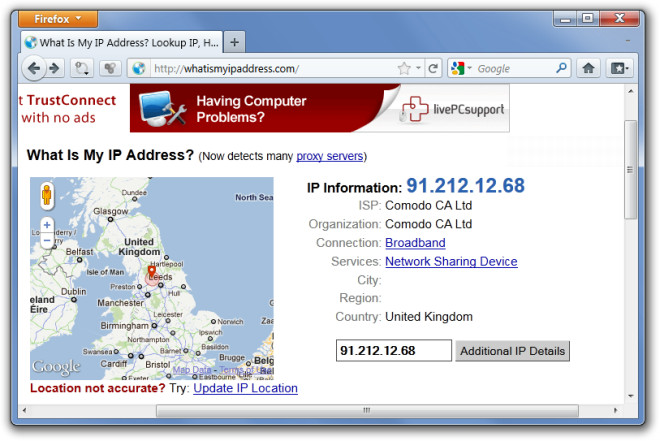 Comodo TrustConnect works on Windows XP, Windows Vista, Windows 7, Mac OS X, Linux and Free/Open BSD.
If you would like to use a VPN service which can give you access to location restricted websites like Hulu, Pandora, Spotify, etc, check our TunnelBear.