TubeCast Uploads YouTube Videos From Desktop, No Flash Required
TubeCast is a portable application which enables uploading multiple videos simultaneously to YouTube from desktop, without the need of a Flash based uploader. Using this open source application you can eliminate the need of having to visit YouTube. Before videos are uplaoded, you are provided with detailed options to set the category, title, tags, etc for the video and sharing options. The uploading process merely includes logging in with a YouTube account and selecting respective files for uploading them with your custom settings.
To upload videos, enter your YouTube account credentials and start adding videos from Add Videos.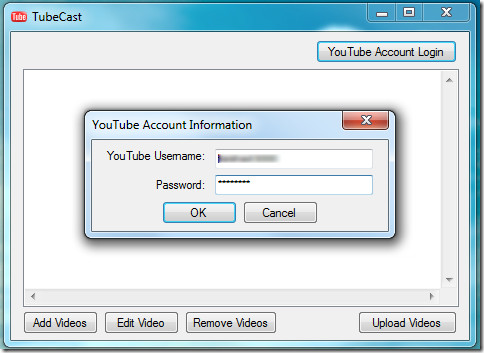 Once a video is selected, you will require adding further details such as video title, description, and tags. Other options can be used to select a category for the video, allowing comments, ratings, and embedding options.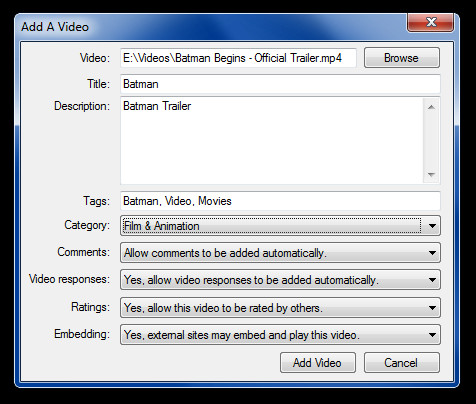 Once the videos are added, click Upload Videos to start the uploading process. You can upload multiple videos in batch. It does not require flash to be installed on your computer.
TubeCast works on Windows XP, Windows Vista and Windows 7.