Turn Your Family Vacation Photos Into HD Video Slideshows
Foto2AVI is a free tool to help you create video slideshows from unlimited number of photos. The converted pictures can be customized with available effects, subtitles, transitions, animations, and more. Foto2AVI supports external audio tracks for creating video slideshows with complimentary audio to add vigor to your sideshows.  Although the application's name is Foto2AVI, however, other than AVI,  the supported video formats (for creating video sideshows) also include, MKV, MP4, MPEG and FLV. Support for Dolby Surround Sound 5.1 is also available, as well as integrated audio editing. Foto2AVI also has option to create video slideshows in HD formats.
To get started, select one or more images to create a video slideshow or load a previously saved project. Projects can be saved for editing and modifying later on in the native f2a format from Save button.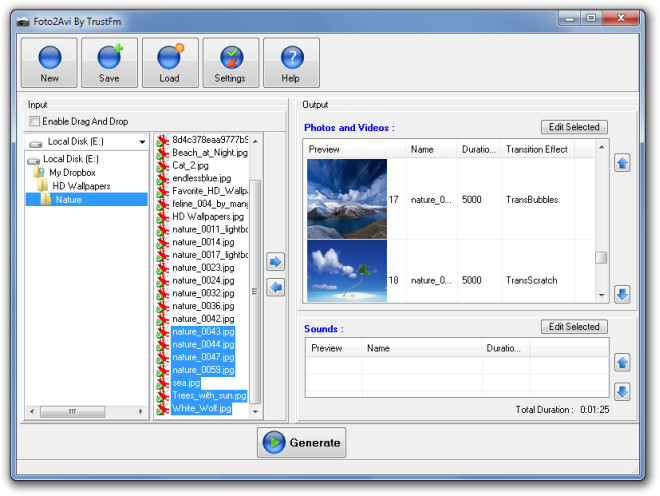 You can configure input configurations such as default duration of each picture, aspect ratio (for both audio and video) and enable random transitions from the Input tab in Settings.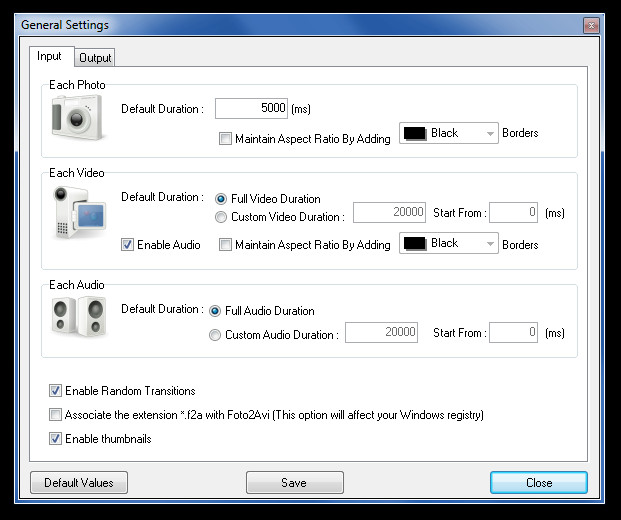 The Output tab provides similar options to select a video format for converting the image files, disabling compression for a lossless AVI and setting a custom bit-rate.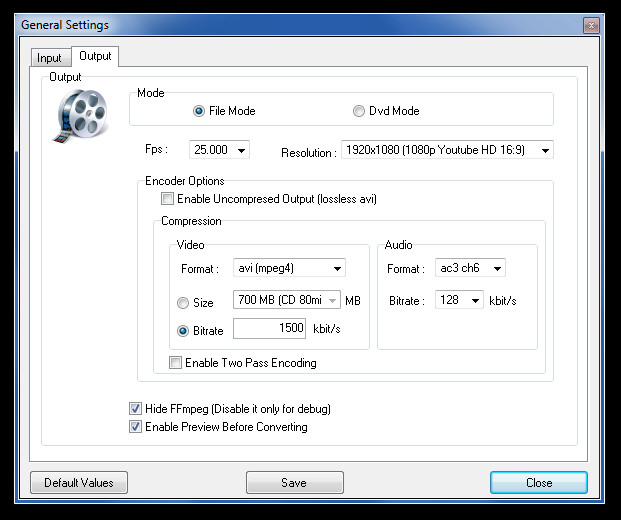 You can also double-click on any image to add subtitles, effects, animations, to manage image saturation, brightness, contrast and so on.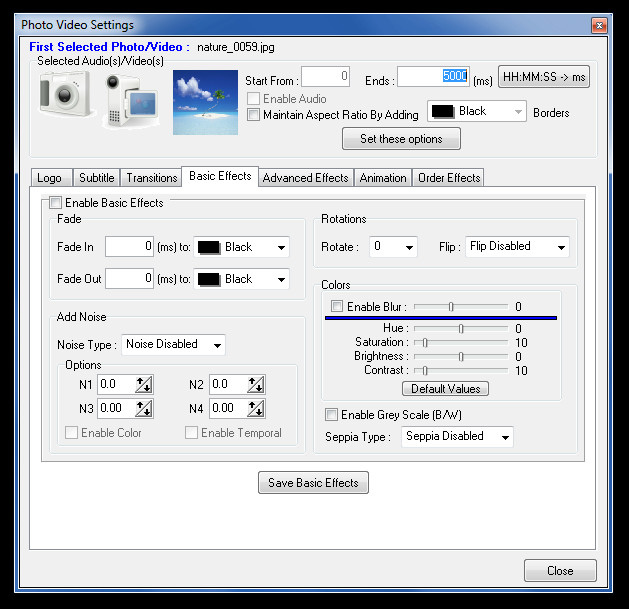 Once you have set desire configurations, click Generate to start the encoding process. Then click on the Gear icon and choose a destination directory for saving the video file.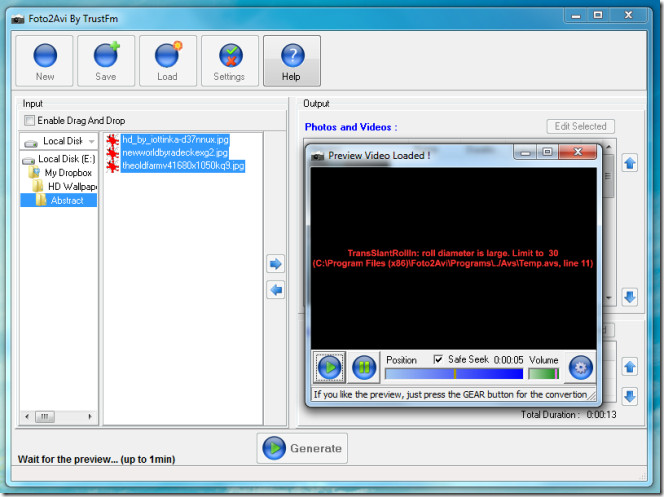 The saved file can be run in any of the supported video players.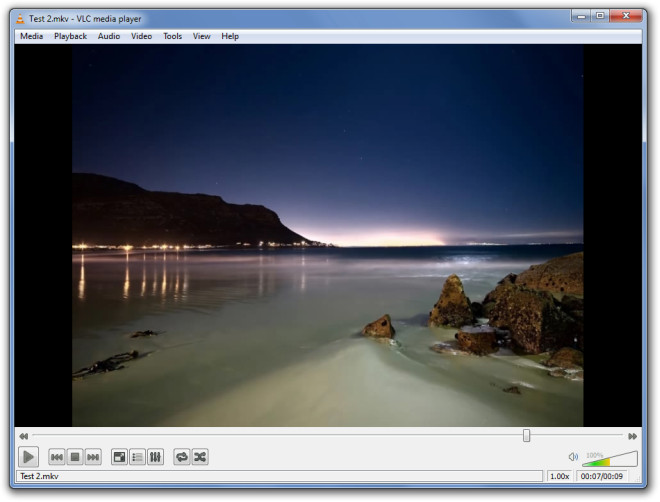 Foto2AVI works on Windows XP, Windows Vista and Windows 7.
Download Foto2AVI