Ubiquitous Player Includes Media Player, Web Browser, Image Viewer & Lots More
Application catering multiple elements are not abundant and users in need of such application would have to search intensively through the web to find one useful utility. Ubiquitous player is a packaged portable application which features; file management options, media player, image viewer, simple web browser, text editor, note taking application, and whole lot of more.
The player has a simple interface, we can't say a well designed or spruced up layout but quite easy to get along. All the features, tools, and different applications are found on the upper part of the window in multiple tabs. At left side, you have the main navigation bar to quickly navigate through folders to play specific file format in respective given tool. Beneath it, you will find a simple filtering box to view specific folder's content. The main windows can be switched to different application's interface. For instance; if an image is chosen from navigation bar, it will open an image in its image viewer with all the basic options and features provided like; rotate, flip, color intensity, etc. In case of media or text file, you will be see the respective window along with all the options and features. The simple web browser comes useful to quickly look up for reference while taking notes in it. Its text editor can also be used to quickly copy&paste the content from the web. Tetris along with other games are also included for adding a fun part in the application.
Glance at some tools and features it offer in the screenshots below.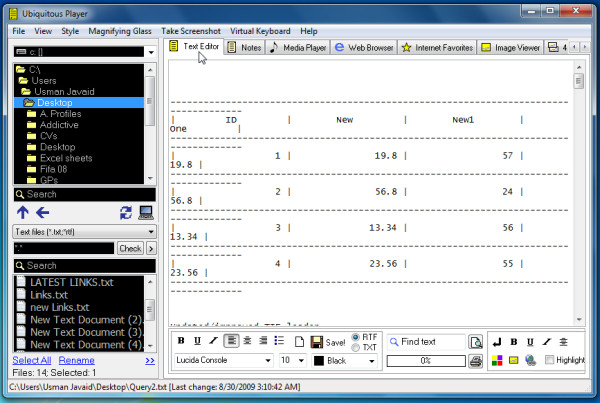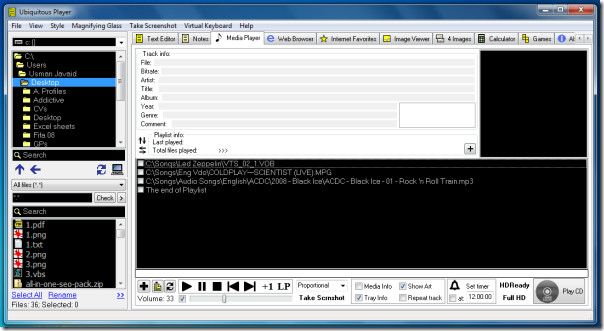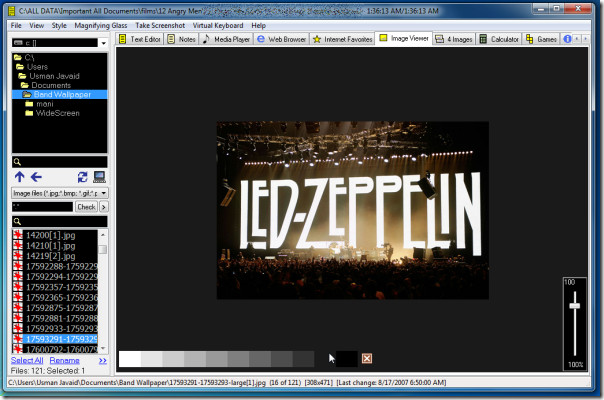 All-in all it is one pervasive package covering multiple features and tools to quickly make use of them under one hood, however, talking about efficiency, it lacks some  management and playing options but worth trying.
It runs on all Windows based OS, Testing was done on Windows 7 x86 system