UltraHide: Instantly Hide Active Windows To System Tray Using Hotkey
Do you have an annoying boss that keeps spying on you, or is always looking for a chance to catch you off guard. The last thing you need is to appear lazy or irresponsible at work, even when you are taking a break to relaxing your mind by perhaps playing a game, browsing through Facebook or watching a video on YouTube. Let's face it, all of us need some kind of a break every now and then, before we are able to concentrate on our work. Unfortunately, this is not often understood by incompetent and unprofessional bosses (or, should I say, greedy entrepreneurs that see their work force as nothing more than expendable assets that has no human needs). If your answer is yes, then you need UltraHide. It is a Windows application that hides the active window with the help of a hotkey combination. You can instantly hide the active window using CTRL+Space, which instantly closes and minimizes your active window to the system tray menu. What's even better, is that this window will only be reopened when you enter your pre defined application password. This means that, even if someone else tries to open these system tray items, they cannot open it without the application's password.
At startup, you are asked to set a password for UltraHide. Once done, you can minimize the active window any time using the CTRL+Space hotkey.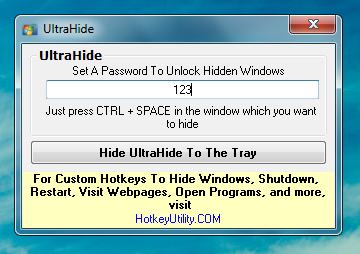 This will minimize the window to the system tray, as shown below.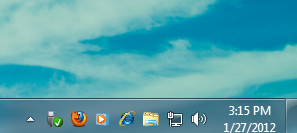 The windows can be reopened any time by double clicking the system tray icon and entering your selected password, where the default password is 123 (better change that one).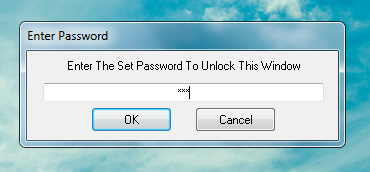 So if you are worried about doing something, somewhere, that you shouldn't be, then UltraHide is here to your rescue. Unfortunately, there is a down side of this application, i.e., it only works on the PC! Also check out a similar application, Magic Boss Key, which provides similar functionality. UltraHide works on Windows XP, Windows Vista and Windows 7, including 64-bit systems.