Update Windows Offline On Multiple Systems
Updating Windows is a necessary task to ensure security and privacy, as well as to apply bug fixes. Windows Update provides an easy and automated installation, but for someone running a network or a multitude of PCs, this could mean a lot of manual work as well as wastage of internet bandwidth. AutoPatcher Updater is a useful tool allowing a user to install Windows updates offline and on multiple computers with one download.
Recently, AutoPatcher has added support for Windows 7, making this utility even more essential.
To use this version, download the package and run the apup.exe file. AutoPatcher will build its own program from the most recent updates. You have to select all the Windows builds that you want to get the updates for.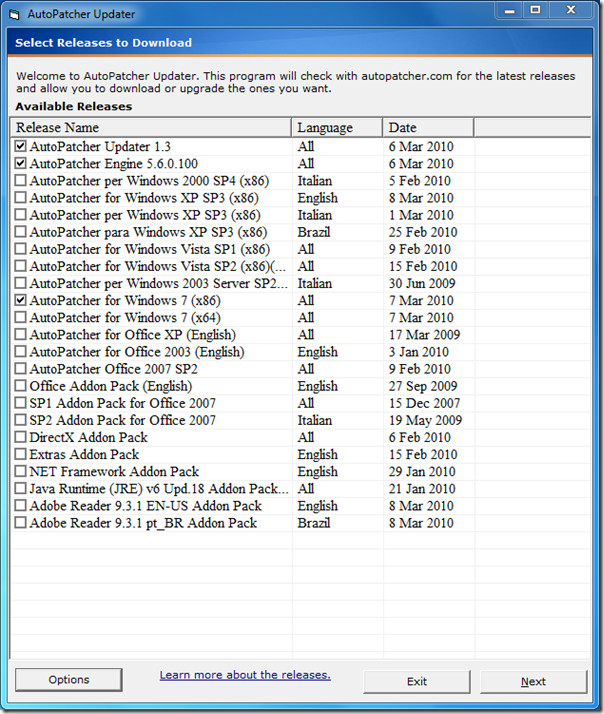 Click Next and let the program build its executable file.
Once this is complete, a new file with the name autopatcher.exe will be created in your initial download folder (the one where you ran apup.exe from). Run this new file, agree to the license terms and tell the program which updates you want to download and, optionally, install.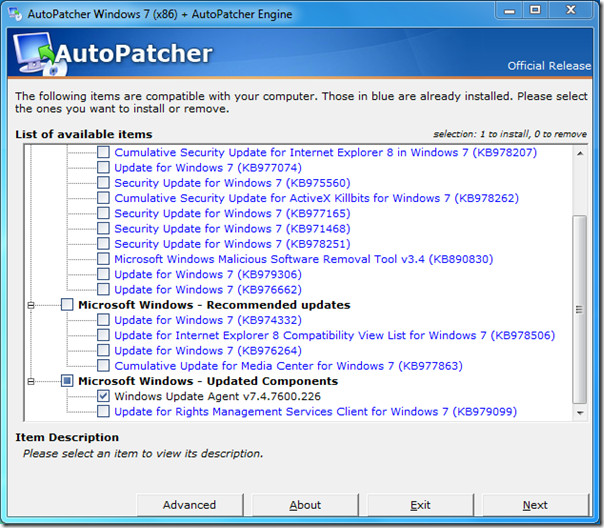 This is a portable tool, hence the updates you have downloaded using this can be applied to other systems simply by transferring them to a USB or optical drive and executing on the target machine. You also have the liberty to grab updates for other versions of Windows than the one you have.
[via Lifehacker]