Upload Photos To Facebook From Google Picasa
Social networks were not really a new concept when Facebook entered the market and took the world by storm, so what did the newcomer offer that others were apparently lacking in? Facebook's prime focus had been photo sharing, and that's the sole aspect of the now-social-giant that propelled it to the top of the social ladder. However, uploading photos was not always that easy, and unless you use an automation tool that can make the job easier for you, using the web application's own uploader is quite a nightmare. Here's a useful plug-in that will help those particularly who use both Facebook and Google Picasa. Uploading and sharing photos through Facebook is one of the most popular social networking activities, and if you often rely on Google's Picasa to keep your photo collection organized, nothing can be more convenient than to show off that last weekend party by uploading the pictures to Facebook directly from Picasa.
Picasa Uploader is a free plugin for Picasa which adds the ability to publish your selected photos directly to Facebook. All you need to do is associate your Facebook account with the uploader, and with one click of a button your photos will be online in no time. Please note that you need at least Picasa 2.5 or later for this to work.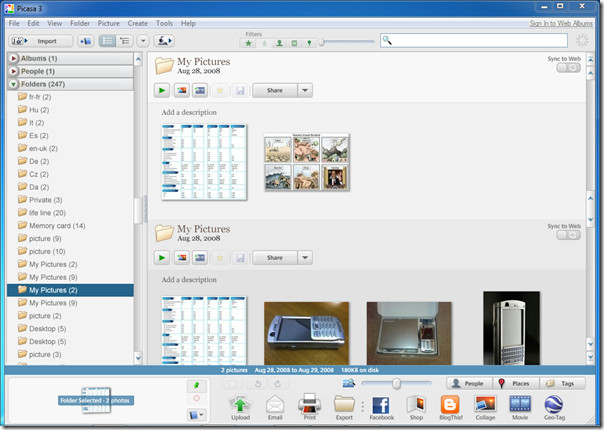 Using the plug-in is simple. Once you click 'Install Plugin" (link provided at the end of this review), you will be prompted with a dialog box with a new Facebook button. Select it and click Add, and the button will appear in your Picasa tray.
With the button in place, select the photos you want to upload to your Facebook account and click the blue Facebook button. For first time usage, you will be asked to associate your account with the plugin, but subsequent uploads will be a breeze. As soon as you confirm the upload, a progress bar will show how the upload process goes.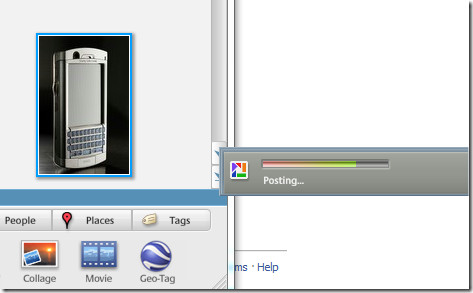 You get to choose which Facebook album you want the pictures to be uploaded to, or you can create a new album. If a name is not specified for the new album, Picasa will create one named "Picasa Photos" and put the pictures in them.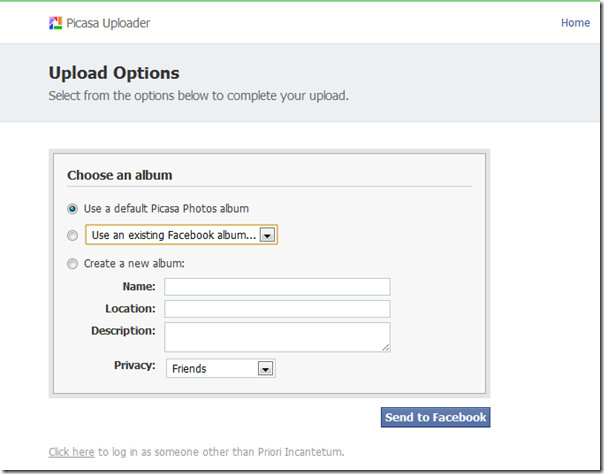 Finally you need to approve these photos to be published to your Facebook newsfeed, thus giving you complete control over the upload process. Once Picasa has done uploading the images, you will be taken to a page where you can confirm that you want your photos to show up.
Picasa Uploader is a free plugin that does not require any other software except Picasa 2.5 or later. We tested this plugin on Windows 7 32-bit OS with Google Chrome 5.0.375.86 and Picasa 3.6.0.