Use Google Voice Features Right From Your System Tray
Google Voice, although invitation only, has still managed to take the world of communication to a different level. The service allows flexibility and saving at the same time, and is widely available across all platform, including handhelds having their own dedicated clients. Hence, a Windows based client doesn't seem much out of place.
gvdialer is a system-tray application that allows usage of Google voice features from the desktop. A user can make calls or send SMS, keep track of recent contacts, recently used numbers, and view incoming messages.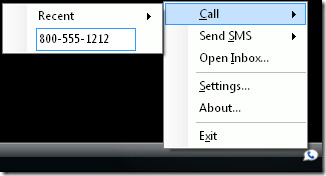 The service requires you to have a valid Google Voice account. When installed, the application will prompt for login information immediately, following which the rest of the features become available.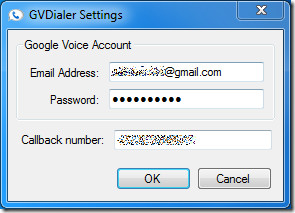 Other than making calls, only SMS sending option is available, which is actually what Google Voice is capable of. SMS are straightforward and plain.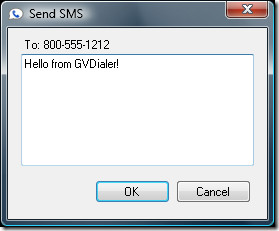 gvdialer runs independent of the web browser and works as a standalone desktop application. It works with all versions of Windows above XP. We tested it on Windows 7 x86 OS.
For more, also check out Google Voice desktop notifications apps.