Use Google, Yahoo, Virtual Earth, OpenStreetMap & ArcGIS In Windows Presentation Foundation
GMap.NET is a .NET Control that brings brings all popular maps such as, Google Maps, Yahoo Maps, Virtual Earth, OpenStreetMap, and ArcGIS in Windows Forms & Presentation. In other words, it is a control for developers who want to bring maps to Windows Presentation Foundation.
It supports routing and geocoding, allows users to navigate to any coordinates, add markers, and more. You can choose which mode to run the program in, Server, Cache, or Server & Cache. It saves the maps as cache in your local drive so that it can load faster and save bandwidth.
At the center of the map there is a cross, you can point it anywhere and then use the slider to zoom inside quickly. It also supports Export, Import, and Prefetch of Cache.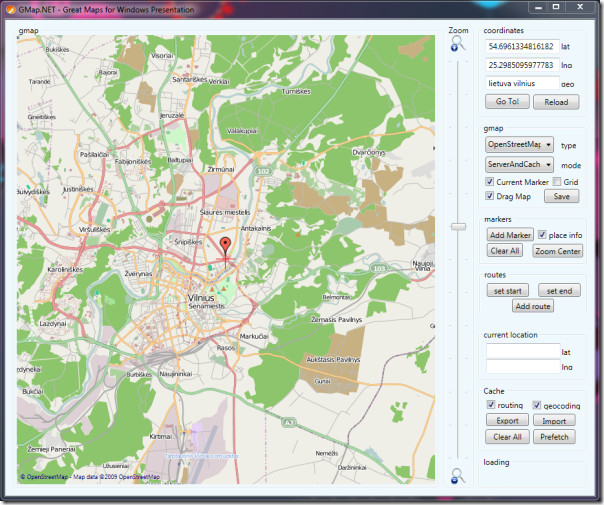 You can choose the map from under gmap, type dropdown menu as shown in the screenshot below.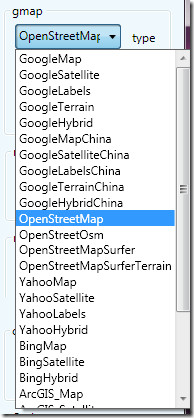 If you can't get it to work, this is probably because you must have given it a try using it as a standalone tool. Yes, it can work that way too but only in demo mode(limited features will work).
Enjoy!