Use Resource Monitor To Check System Performance In Windows 7
If you are really conscious about your system's performance then it is necessary that you should monitor it regularly. All versions of Microsoft Windows has Task Manager utility which let you identify the processes and applications which are consuming the most system resources. Windows Vista offered Resource View which became very famous because it added some more functionality to Task Manager utility. Now what's new in upcoming Windows 7?  It's Resource Monitor. You can say that Vista's Resource View is a cut down version of Windows 7's Resource Monitor.  Resource Monitor lets you keep an eye on CPU, Memory, Network status and Disks status of your system.
To launch it, click Start Orb, type resmon in Start Search and press enter.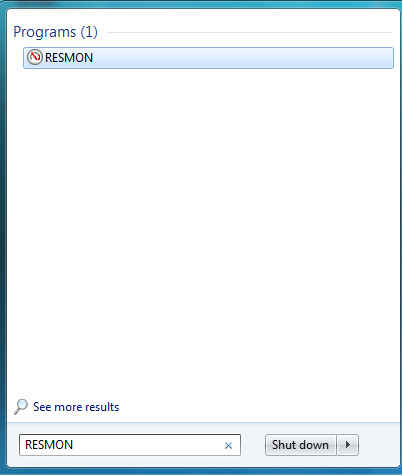 On the main window you will be greeted by the Overview tab. Here you will get an overview of the resource consumption. CPU, Disk, Network, and Memory are all there.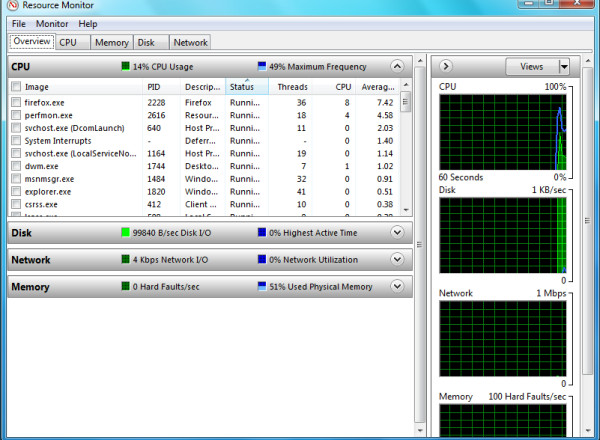 The CPU tab shows you Real-Time processes, CPU usage and Maximum frequency. On the right side window, you will see a graphical view of the CPU consumption. You can also dig deeper and search for Associated Handles and Modules.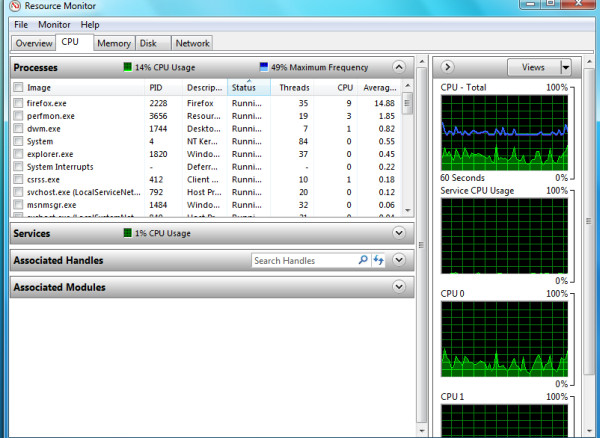 Memory tab shows total consumed and free memory, you can also view memory consumed by each process. From here you can get an idea of the culprit programs if you are facing low system performance.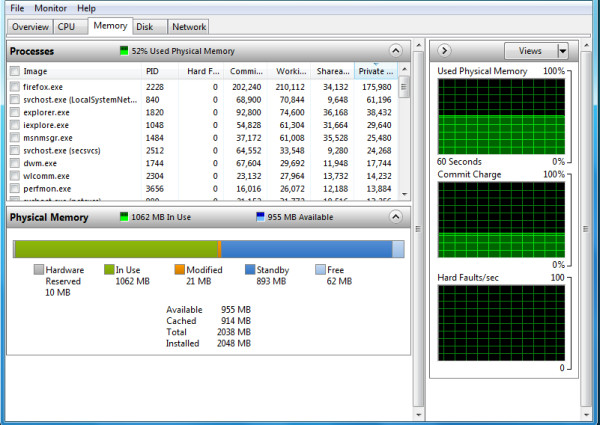 Disk tab describes the processes with Disk Activity and gives the overview of Storage.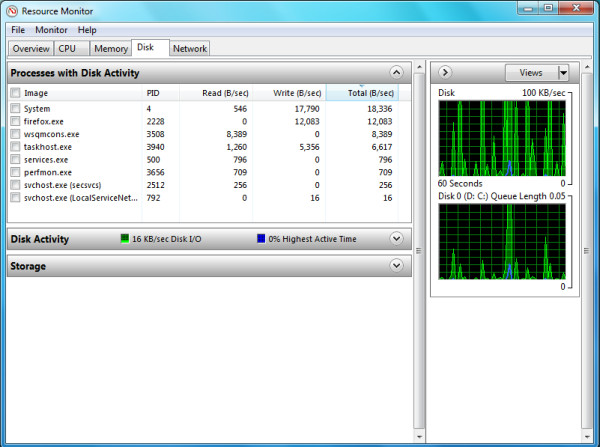 Similarly Network tab displays processes with network activity, TCP Connections, and Listening Ports.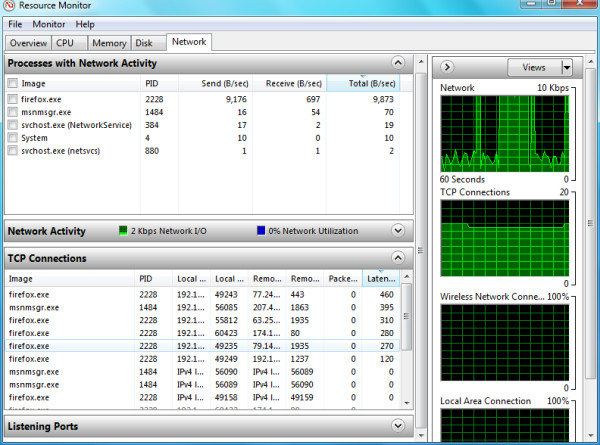 Resource Monitor will give you better insight into your system than ever before, making 3rd party tools useless. Enjoy!