View All Versions Of .NET Framework Installed On Your System
This is a small tip to help users in finding out which version of .NET Framework is installed on their system, complete with service pack information. DNVC is an opensource tool that displays such information and is not something that will come handy on daily basis. It can be saved in the Emergency Utilities folder in case you need to find out the .NET Framework your system is running in the near future.
It is a portable tool, which once opened, will display the .Net Framework installed in a simple command-like window.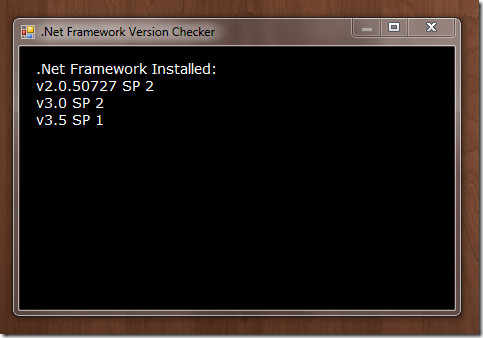 For more, also learn how you can uninstall .Net Framework from Windows 7.
Download .NET Framework Versions Checker (or DNVC)