View And Inspect Network Traffic with SmartSniff
SmartSniff is a portable network application developed by NirSoft to view and inspect network traffic which passes through your network adopter. It captures all TCP/IP packets of network traffic and represent them as the sequence of conversation between clients and servers.
On launch it prompts for capture option, you can select capture method and network adopter which you want to monitor. Once selected, it launches the main interface. Select Start Capture option from File menu or click on the green button available beneath file menu or press F5 key to view the network packets. For protocols such as HTTP, FTP, SMTP, and POP3 it displays TCP/IP conversation in ASCII mode, while for protocols such as DNS it displays hex dump.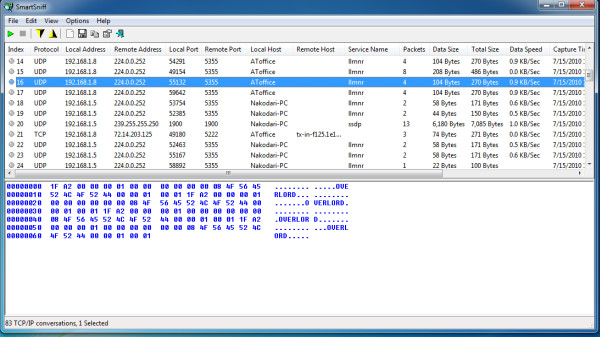 You can export packet streams or save packet summaries by accessing appropriate option from the right click context menu.

Packet properties allow you to view further details about packet stream. To view packet properties select specific packet, and click on the Properties button available in the  interface (as displayed below).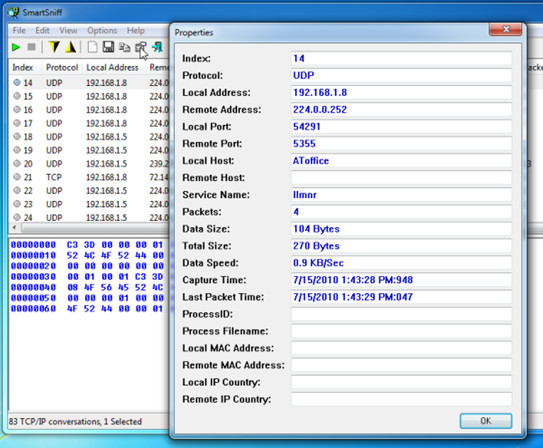 It runs on all Windows based OS, including the latest Windows 7. Testing was carried out on Windows 7 x86 system.