View Windows Folder Settings Saved In Registry
Whenever you open a folder in Windows, the settings are automatically saved in the Registry. ShellBagsView is a small portable tool developed by NirSoft that can display all folder setting saved by Windows.
You will see all folders in list view along with the following information, the date/time you opened it, the entry number, the display mode, the last position of Windows, and the last size of the Windows.
Right-click any folder to copy it, open the slot key in RegEdit, reset the selected item, open the folder, create HTML report, and much more.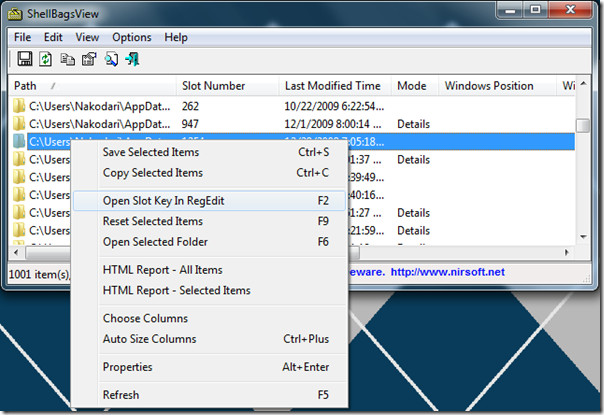 It works on all versions of Windows starting from 2000, up to Windows 7.