View/Control Pictures With Keyboard Using Keyboard Image Viewer
Do you want an image viewer that can be fully controlled via a keyboard? Most Image Viewers allow keyboard functionality but they soon get cluttered up with various other features. If you have a large photo collection that you want to browse in fullscreen mode and also want to control everything through a keyboard, then there is still luck.
Keyboard Image Viewer is a unique image viewer for Windows that has been developed keeping keyboard functionality in mind. Whether you want to rate, tag, and search photos, you can do so using your keyboard. It supports the following image formats: JPG, PNG, TIF, BMP and GIF(including animation). To begin, first of all select the folders that you want to browse and add them in the library.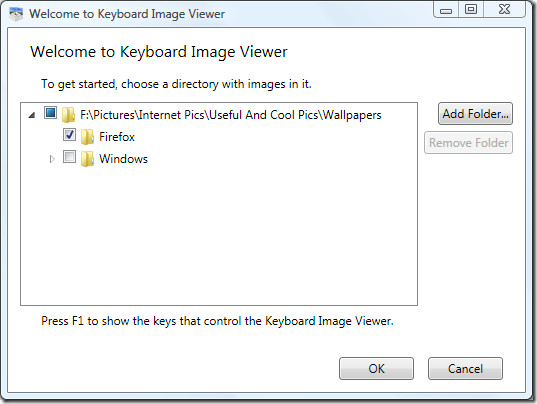 Once done, click OK and it will immediately start showing the pictures in fullscreen mode. This is where all the fun begins, the next step would be to control everything through the keyboard(individual keys + hotkeys). If you want to leave fullscreen mode, hit Alt + Enter.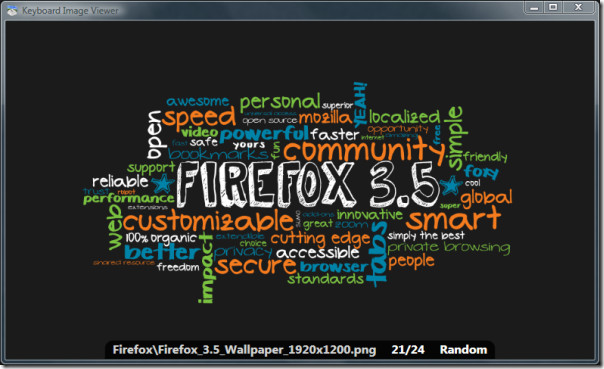 Now to rate an image, click any numerical keys from 1 to 5(press ~ to clear the rating). You can perform a quick search of all photos that have been rated 3 or higher, by pressing 3 in Numpad.

To tag an image press T, enter the tag, and hit Enter. Suggestions are enabled by default, which means that when you start typing it will suggest tags that you have previously used.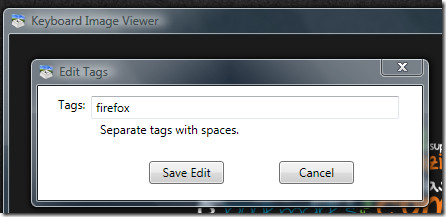 Now to search for a specific image via filename or/and tag, you can press any one of the following keys: F3 or /. You can also exclude a keyword by adding the '-' in front of them, for example in the screenshot below it will search for all images that are named 'browser' but don't have the name 'firefox'.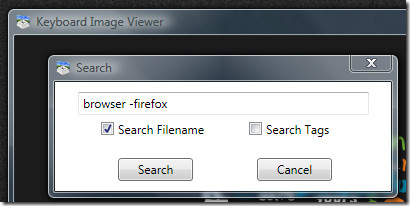 It can also detect and show duplicate images. Since finding duplicates take time, the developer has disabled it by default. To enable it, go to options by pressing F4.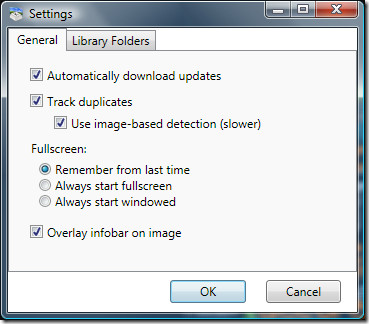 Here you will find two options, the first one(track duplicates) will only find the exact duplicate, but if the second option is enabled(use image-based detection), then it will find duplicates even if they have been resized, cropped, or altered in any other way. Image-based detection is obviously slower. To add more folders in the library, go to Library Folders tab.
Once find duplicates option is enabled, you can search for all duplicates in your library by hitting Ctrl + D.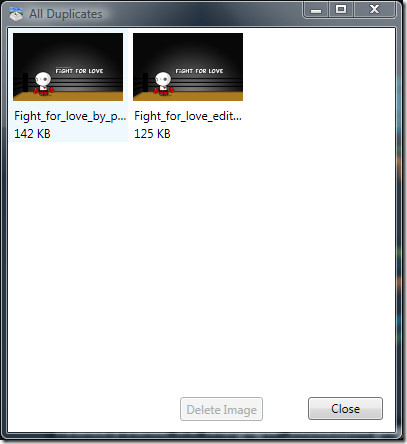 It is a dead-simple image viewer with some great functionalities that can be easily controlled with a keyboard. When running it takes around 35MB of system memory, which is quite impressive when compared with other image viewers.
Download Keyboard Image Viewer
It requires .NET Framework 3.0 to run and works on Windows XP, Windows Vista, Windows Server 2003/2008, and Windows 7. Enjoy!