VirtualDub – Desktop Video Processing And Capture Application
I recently was searching for a video processing tool when I came across VirtualDub. It is a free opensource software that can capture, edit and process videos instantly. Recently the author has added the support of  MPEG2 / DVD ,WMV / ASF, AC3, QuickTime, Flash Video, MP4 / 3GP, FLIC PVN, R3D (Redcode RAW files), and DirectShow. It was originally made for processing AVI format only.
The video capture works with Type1 Firewire controllers only, Type 2 won't work. Below is an example of the movie Eagle Eye being processed with this software.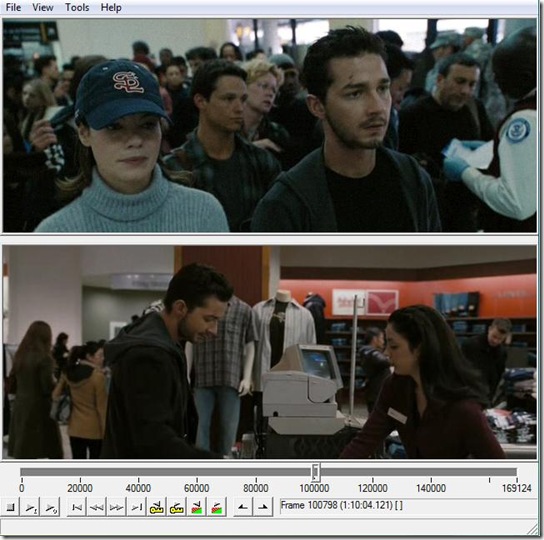 The controls will look a bit tricky in the beginning but once you get used to it, they become pretty easy to use. There are two versions available to download, one is an installer and the other one is a standalone(portable) version. I tested the later since it can be carried around anywhere in the USB Flash Drive. This useful tool has a large user fan base and is loved by the opensource community. Enjoy!