Vista Services Optimizer: Manage Windows Services To Speed Up PC
When optimizing Windows to acquire smooth performance, it is necessary to configure Windows services in order to manage the execution of backend services according to user requirement. Vista Services Optimizer is an open source Windows services' optimization utility for Windows Vista and Windows 7, which enables you to adjust and tweak your Windows services within an easy-to-use GUI. This application provides a comprehensive set of options to automate the execution and halt of Windows services, thus better suiting the needs of all kinds of users, including generic users, gamers, network administrators and others of the like.
The Home Window displays system performance monitors and provides options to diagnose and fix system issues associated with Windows services. You can also enable and configure Windows Gaming Mode, automatic snapshots and automatic updates. Vista Services optimizer comes with Services Profiles, Services Manager and a Gaming Mode feature, the latter of which can be used to temporarily disable non-vital services.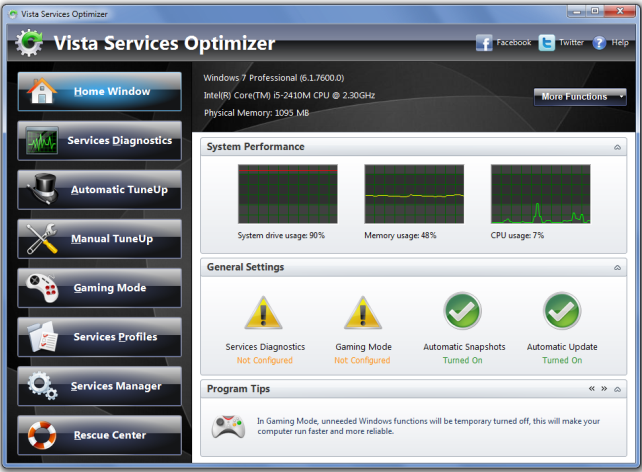 For example, you can click Services Diagnostics to configure relevant hardware, security, internet, networking and other system settings by using the respective drop down menu options. Once you have selected your desired options, click OK.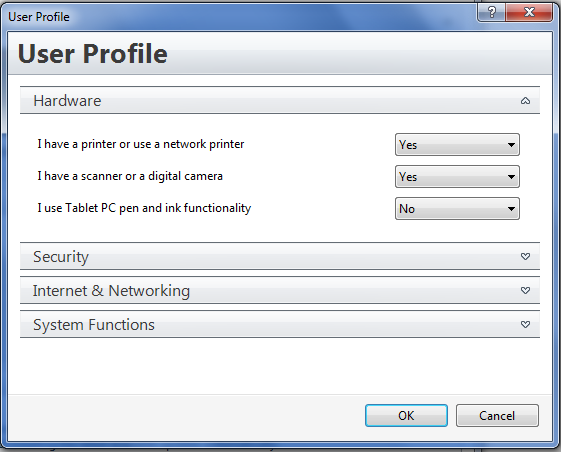 This will open a diagnosis window, where you can diagnose system issues by running a wizard.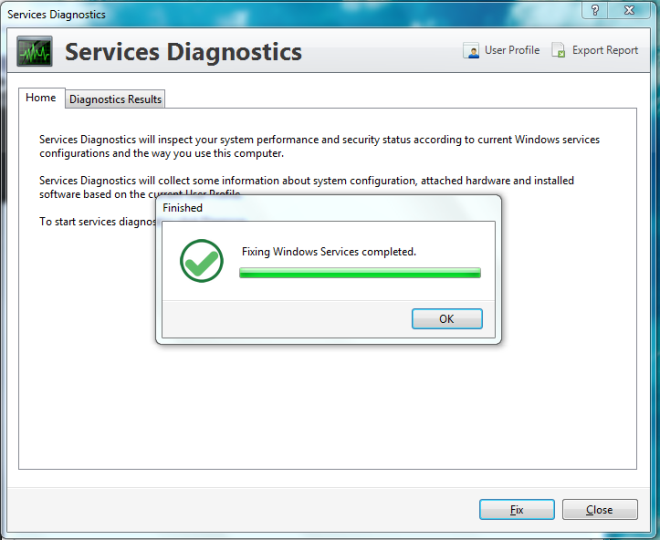 Once the wizard is complete, you will be presented with a detailed overview of the diagnosis result. The areas marked in green represent configurations that require no changes, whereas the services marked in yellow represent the services that should be started to optimize your system.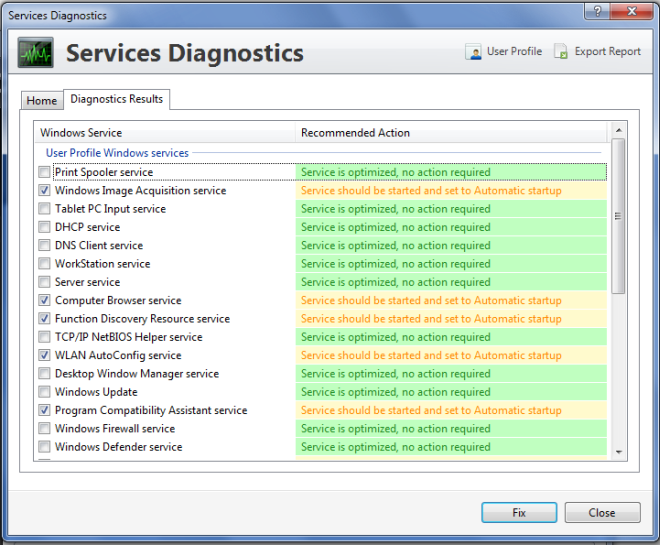 Similarly, you can automatically or manually tune up the system, limit support for peripheral devices like printers to optimize gaming setting, and open service manager within the application to add, remove, start or stop Windows services.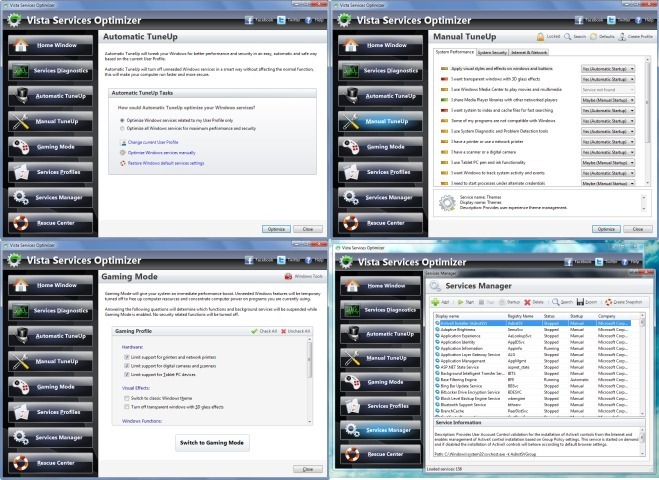 Vista Services optimizer works on Windows Vista and Windows 7.
Download Vista Services Optimizer