Watch Live Internet TV Streams With YUTELSAT Player
YUTELSAT Player is a Windows application which broadcasts live internet TV streams from many countries around the world. It is capable of reading TV streams from a given URL and also has built in Links for many famous TV Channel streams. You can watch videos from available video links, as well as play games. It supports both HD and FLV channels. YUTELSAT Player is also capable of playing media files from your computer.
Just select a country and you will get a list of the available channels. By default some channel stream links are available from UK, Yugoslav Republic of Macedonia, Montenegro, Serbia and Slovenia. These can be accessed by clicking on the Extra button and the ones prior to it. Alternatively, you can go to country to get a list of available channels.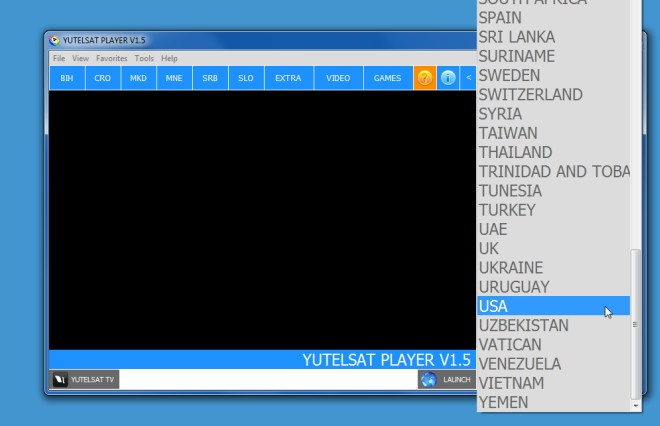 Just click on any of the channel names to view the live stream.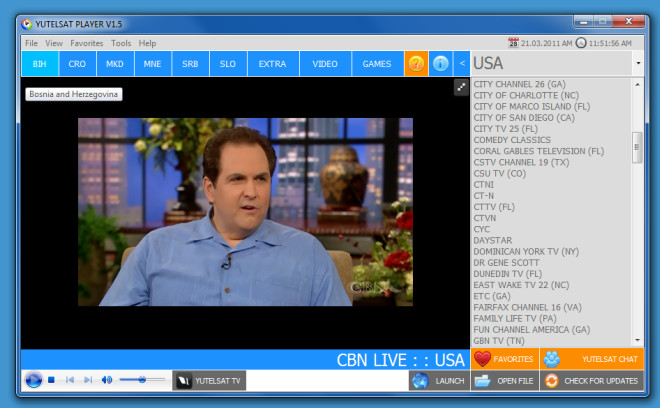 You can enter a URL or the path to a video saved on your computer and click Launch to view the video.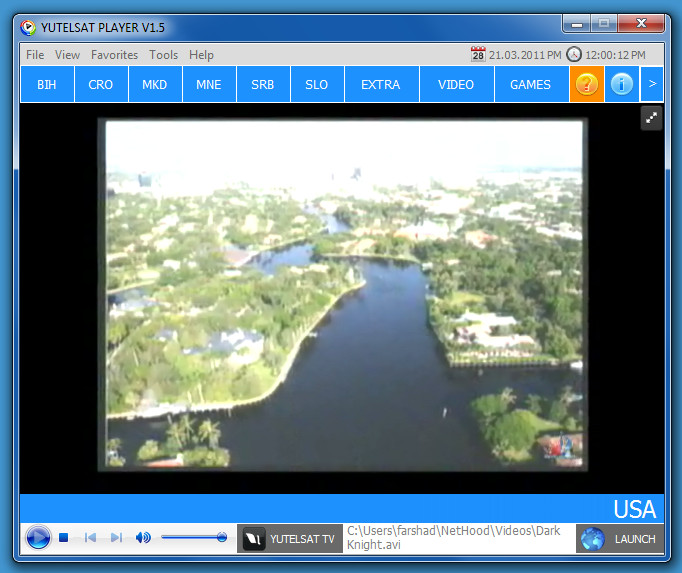 You can also watch videos provided by YUTELSAT by selecting a video from the Videos tab.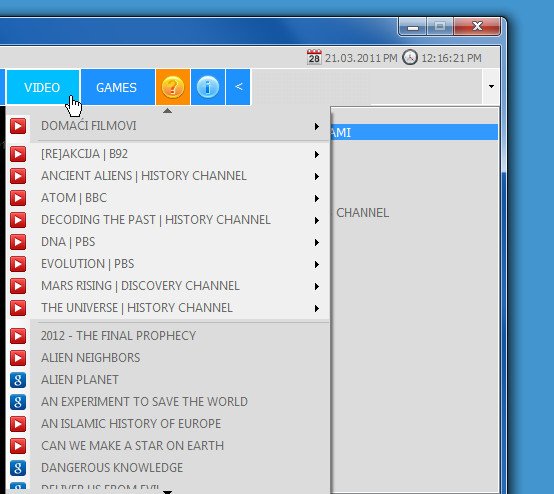 Just select a video from the list to start the video. You can also get a list of available games from the Games button. A selected game can then be played within the YUTELSAT Player.
YUTELSAT Player is a dynamic internet TV streaming application which plays TV channel streams from almost any country and provides useful extra features like, games, Video links and the ability to play files from a local drive.
It works on Windows XP, Windows Vista and Windows 7.