Window On Top Adds 'Always On Top' Option To Any Program / Application
Many software have the option to keep the current window on top of other active windows. Such a functionality can help ensure that you are able to keep an important window above others. Window On Top is a portable application which allows toggling between the top and back window using a hotkey. This can be handy in adding "always on top" functionality to applications which may not have it by default. Just launch Window On Top and either use the CTRL+F8 hotkey or drag the hand (image) on a target window to bring it "on top".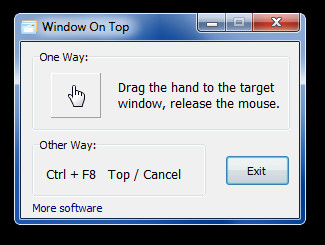 As one can always click on a back window to make it active, therefore, dragging the hand image to view the back window does not make sense. Instead, what is more useful is to use the CTRL+F8 hotkey for toggling between the current and back Window. What makes this hotkey better than the ALT+TAB option, is the fact that it only toggles the two immediate windows instead of showing all the open windows. This may be more handy for people who work with fewer active windows, or would like to keep an eye on two immediate active windows. For example, one may wish to monitor an encoding process while working on another task and might want to quickly check the encoding progress periodically.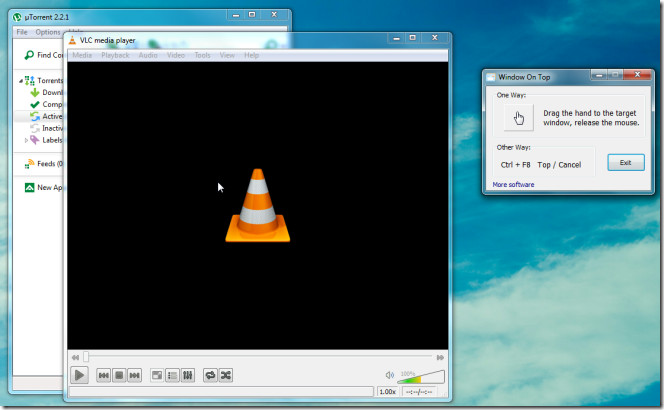 Window On Top works on Windows XP, Windows Vista and Windows 7.