Windows Explorer 'New' Menu Manager
A few days back I reviewed an app by Nirsoft, called ShellMenuNew. Generally I like freeware from Nirsoft but it did not show the disabled items once the interface is refreshed. Luckily I found another portable opensource tool that will come handy, called ShellNewHandler.
You can call this app a stripped down version of ShellMenuNew since it does not include an option to export the list(which is not needed by most users in this case). It has a clean interface that lets anyone manage the 'New' menu in Windows Explorer without cluttering with advanced options.
Check an item to disable it, uncheck it to enable it back. It's that simple.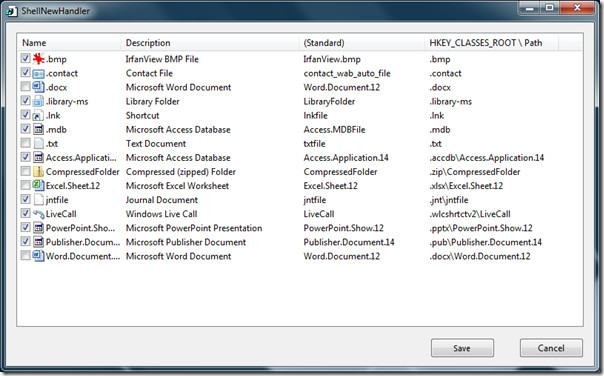 Most users will be reluctant to open this app since the icon looks like a registry key, but is actually an icon for the application(yeah I know, bad decision by the developers). 😉

It is a portable tool that works on all versions of Windows, including the latest Windows 7.