Windows Network Browser Tool LAN Computer Browser
LAN Computer Browser is an excellent tool for small networks that consists of 100 Work stations, Server, Domain controllers, Print servers, and SQL servers. You can quickly view different server types and browse between different network domains.
It is a dead-simple app that makes scanning the LAN for servers a breeze. Network administrators can quickly find the computers on the LAN and their functions. It can tell which computers share the printers and which have an SQL server running, etc.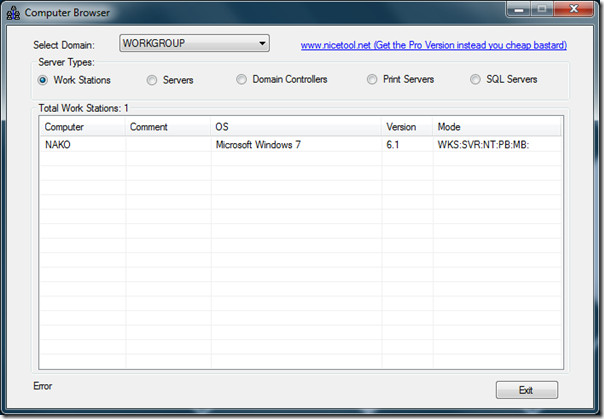 The free version is single threaded and will slow down if there are more than 100 computers over the network. If you want to use it commercially in a large scale, you can support the developer by buying the full multi-threaded version.
It works on Windows XP, Windows Vista, Windows Server 2003/2008, and Windows 7. Enjoy!