Windows Service Monitor: Audit Running Services Of Upto 3 Servers
Free Windows Service Monitor is an application for monitoring and managing Windows Services from remote location. While it provides the option to monitor Windows services that are running on a particular system on a network, you can also use it to manage and keep a tab on Exchange Server, SharePoint, MySQL, MS SQL and DHCP services.  Unlike other remote service monitoring application, it lets you add upto 3 servers, so you can collectively monitor their services under one hood.
Windows Service Monitor establishes remote connections with Windows based computers by their user credentials. For this reason, you will have to add systems from Add Server option and enter the server name, domain, username and password for ensuring that Windows Service Monitor can access the system.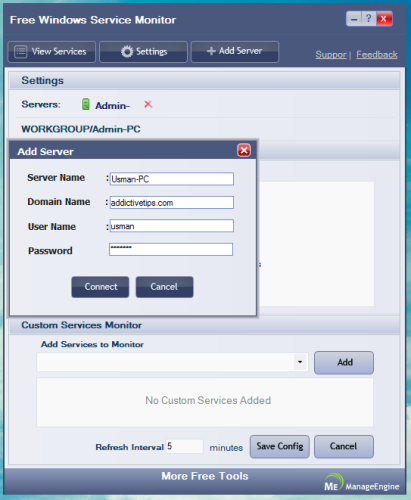 Once done, you can monitor all running services on the remote machine and manage them by selecting Configure via right-click context menu.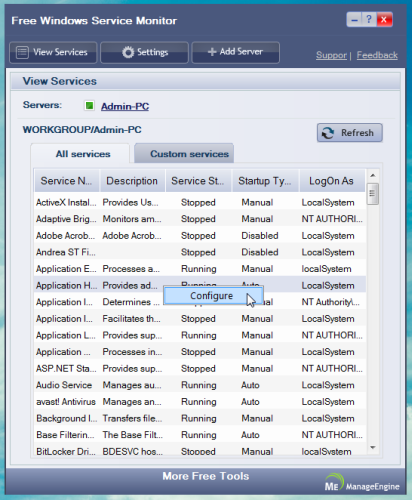 This will open a new window from where you can start/stop services and select their status, (e.g. startup with the server can be set to automatic, manual or disabled).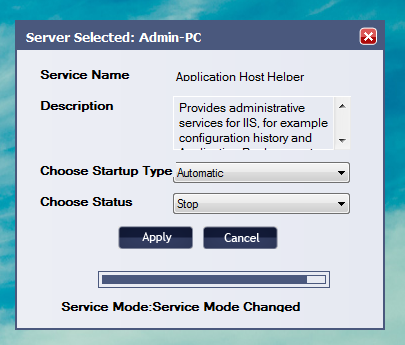 This application allows monitoring services from 3 servers simultaneously. You can select the kind of services that are to be exclusively monitored from Settings. These services are then added to the Custom Services sub-tab within View Services section. here, you can also elect the time interval after each service is to be monitored e.g. every 5 seconds.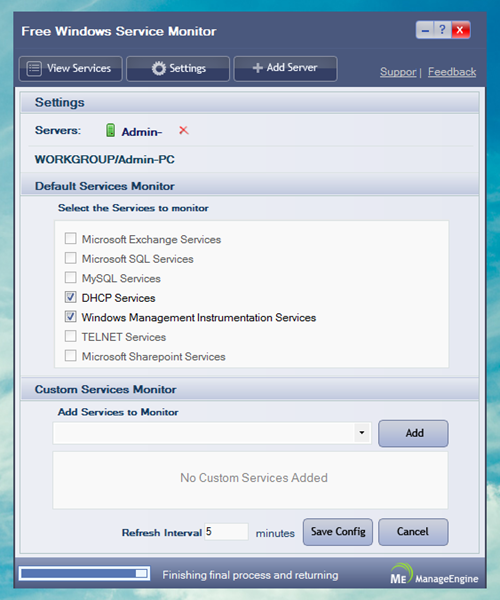 Windows Service Monitor works on Windows XP, Windows Vista, Windows 7, Windows Server 2003 and Windows Server 2008.
Download Free Windows Service Monitor