Windows Startup Programs Launch Management With LaunchMeNot
At times it happens that you suddenly face a system crash at the most inconvenient moment, and then wait for every application to launch back after reboot before you can resume work. Or you may have a routine of working with multiple applications, and need to run each of them on your own every time you start your PC.
LaunchMeNot allows you full control over your start-up applications, and has the ability to wait before launching an application or cancel the launch altogether, making life easier for such users.
The application can be operated from anywhere within Windows, making it a handy tool in the event of crashes or required quick reboots. It can add tasks instantaneously to start-up and allows you to cancel any task so that wait times after reboot are reduced.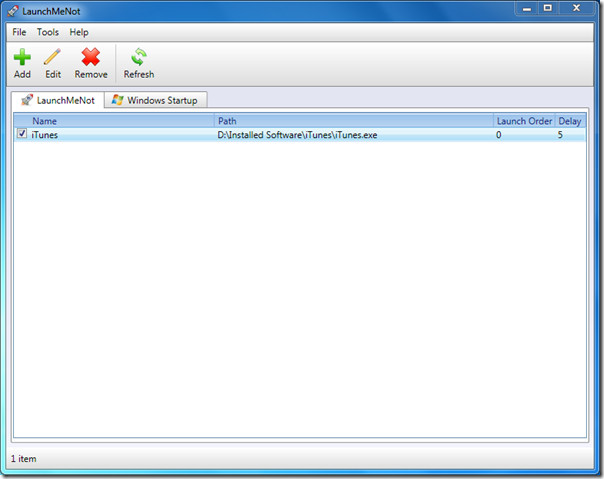 The application provides two start-up application panes, with Windows Startup items being separate from the ones managed by the app. You can manipulate both. It features delaying item startup with as much time as you want. New items can be added through the Add icon.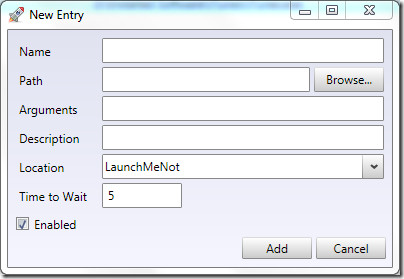 While most fields are self-explanatory, the 'Time to Wait' field allows you to specify the time in seconds before that particular application is launched. Hovering mouse over an input field provides more information about it. The Options menu gives user more control over how the application behaves.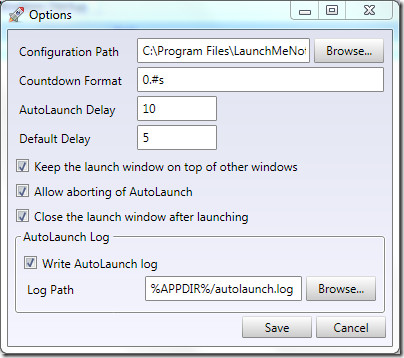 In the main interface, you can use right-click over any item to view further information, and access more controls for that application.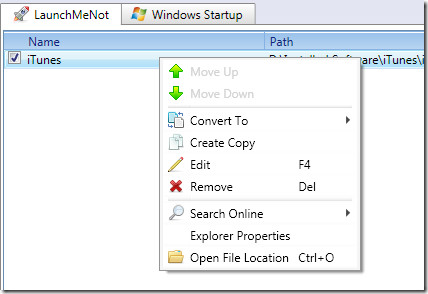 The application works with Windows 7, Vista, and XP.
You can also check out Start-Q and Startup Discoverer